STUDENT AWARDS
President's Leadership Award
The President's Leadership Awards were created in 1985 with an endowment from past Texas Exes president Frank Denius.
These awards recognize undergraduate students who have demonstrated outstanding leadership within the student community at The University of Texas. One sophomore, two juniors and three seniors receive the award annually. 
The 2021 nomination period has now closed.
Brianna McBride  
Majors: Communication and Leadership; Government  
Senior Brianna McBride is a leader in all that she does. In her time on campus, the Houston native has served numerous student organizations. As a Student Ambassador for the Texas Tour Guides Association, McBride's love for UT shines through and her enthusiasm has led many students to attend the university. Awarded the Heman Sweatt Student Legacy Award by the Division of Diversity and Community, McBride is passionate about her role mentoring students of color and has been instrumental in New Black Student Weekend events, serving in the roles of team leader, programming chair, and executive chairperson. This summer, she was part of the cohort of students, faculty, and alumni who consulted with President Jay Hartzell about the importance of diversity and inclusion at UT, serving as one of the representatives of UT's Black student organizations. 
Additional activities Black President's Leadership Council co-director; Big XII Council on Black Student Government executive chairperson; African American Culture Committee chair/president; Afrikan Amerikan Affairs New Black Student Weekend co-chair; UT Austin Friar Society initiate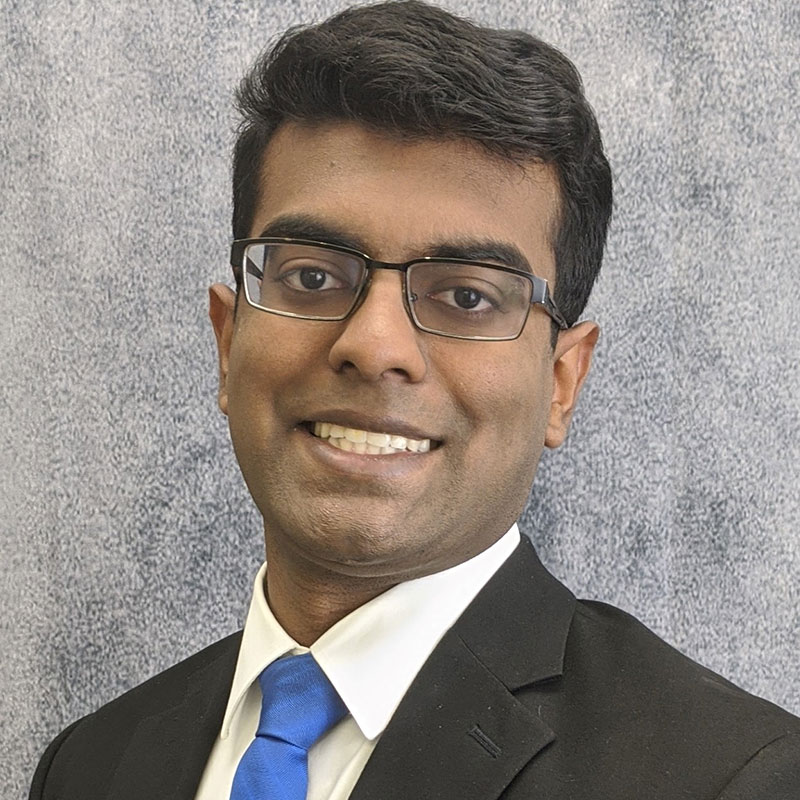 Pranav Jayaraman 
Major: Neuroscience; Business of Healthcare Certificate 
Senior Pranav Jayaraman's demonstrations of leadership go above and beyond. During his freshman year, Pranav's close friend was diagnosed with ulcerative colitis. Pranav, who was raised in Katy, Texas, witnessed firsthand how his friend became bedridden and how his academic performance suffered, eventually leading him to temporarily withdraw from UT. Pranav was inspired to co-found the Texas Crohn's and Colitis Initiative, a student organization that strives to raise awareness and funds for Inflammatory Bowel Disease. He is also committed to helping the environment, serving in a leadership position for the Campus Environmental Center's Half-Pint Prairie, a pocket Blackland prairie located on campus. 
Additional activities: Texas Student Media's Longhorn Latenight cast member and writer; University Health Services Sustainability in Healthcare Research student assistant; Environmental Justice and Ecotherapy Group general member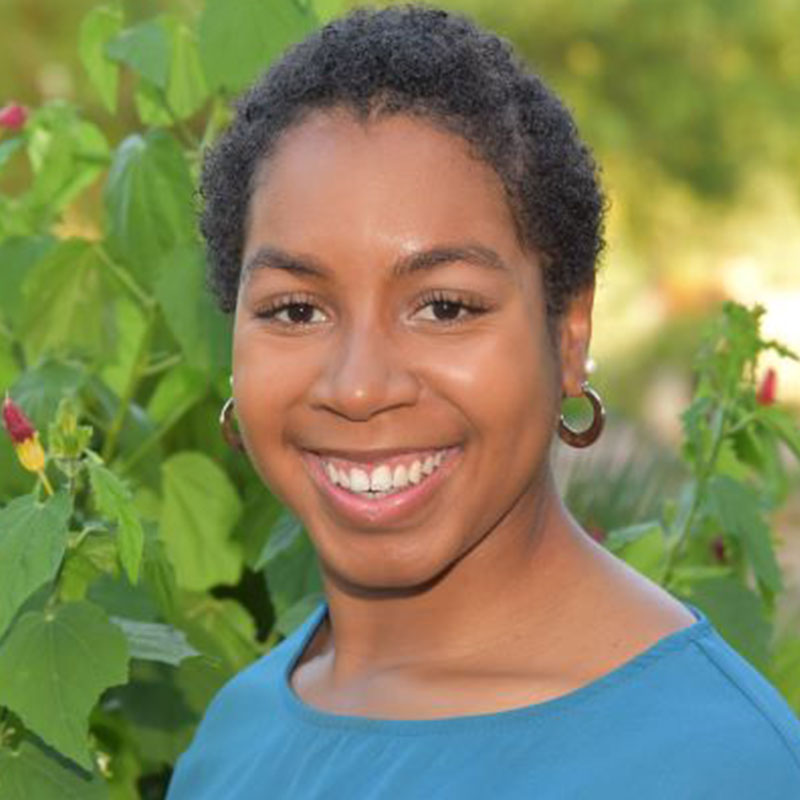 Samantha Bryant 
Majors: Business Honors; Marketing 
In her four years on campus, senior Samantha Bryant has left an indelible mark on campus. The Austin native has proven herself to be a strong advocate for diversity, equity, and inclusion through her role as director for the Canfield Business Honors Program, helping more than 200 first-year students adjust to the college experience. She was selected to participate in the newly created Canfield BHP Diversity and Inclusion, creating support and programming that allows all voices from the program's various student groups to be heard, promotes inclusivity, and encourages ally-ship. She also served as president of the Student Advisory Board Leadership for the new Kendra Scott Women's Entrepreneurial and Leadership Institute Committee, overseeing a 22-member board that empowers women and underrepresented groups through community-created events. 
Additional activities: Ignite Texas co-chair; Texas AMA content committee member; Texas Bluebonnets philanthropy director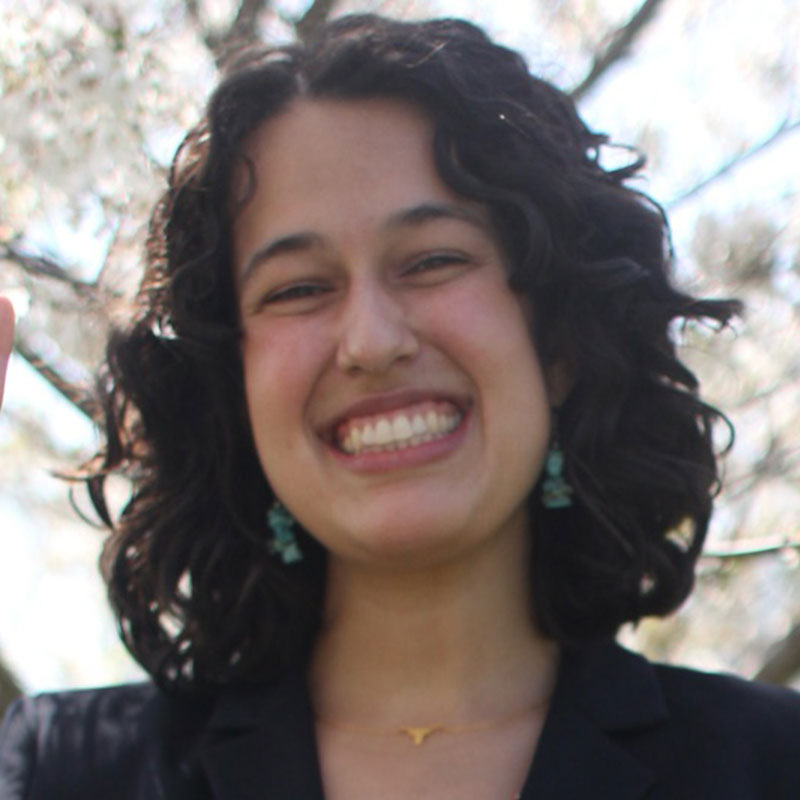 Grace Farley  
Majors: Social Work; Plan II Honors Program 
Junior Grace Farley's leadership practices are nothing short of personal. As a first-generation Latina student from Keller, Texas, Farley has committed herself to helping other first-generation students on campus. She piloted a First-Generation Student LLC with 51 students that has now grown to serve 100. In this role, she led hour-long workshops every other week, with topics varying from life-skills to impostor syndrome to career exploration. She has also helped to improve first-generation students' visibility on campus through her work serving on the UT Senate of College Councils, the UT Counseling and Mental Health Center Student Advisory Committee, and on the Plan II Honors First-Gen Task Force.  
Additional activities: Socks for the Sole fundraising director; Steve Hicks School of Social Work Committee for Diversity and Inclusion student representative; Plan II Honors Mentorship Program peer mentor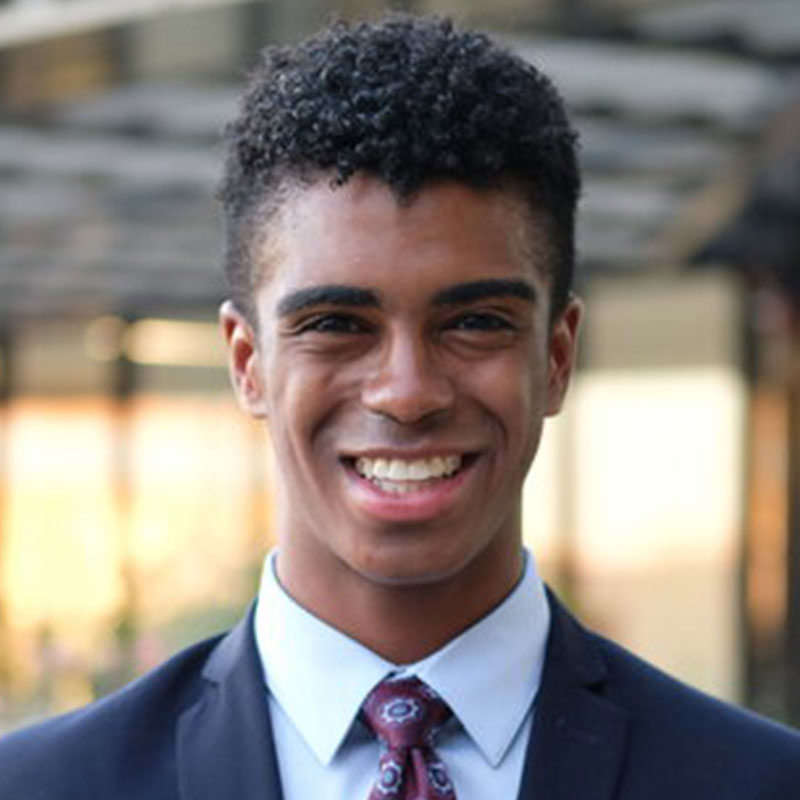 Ethan Jones 
Majors: Business Honors; Public Relations 
Hailing from Eden Prairie, Minnesota, junior Ethan Jones couldn't be more committed to serving UT Austin as a recruitment ambassador for Canfield BHP, recruiting hundreds of students through weekly information sessions, student tours, and personal meetings. He also served as the student representative of the Canfield BHP Alumni Advisory Board and executive vice president of the Honors Business Association, where he connected dozens of alumni with current students through professional and mentorship events. In the summer of 2020, he became the leader of Canfield BHP's Black Affinity Group and served on the Diversity and Inclusion Committee, advocating for diversity, equity, and inclusion at the university and becoming an amplifier for Black voices at UT and beyond. 
Additional activities: Student Government financial director; Neighborhood Longhorns Program advisory board member; Honors Business Association executive vice president; Silver Spurs member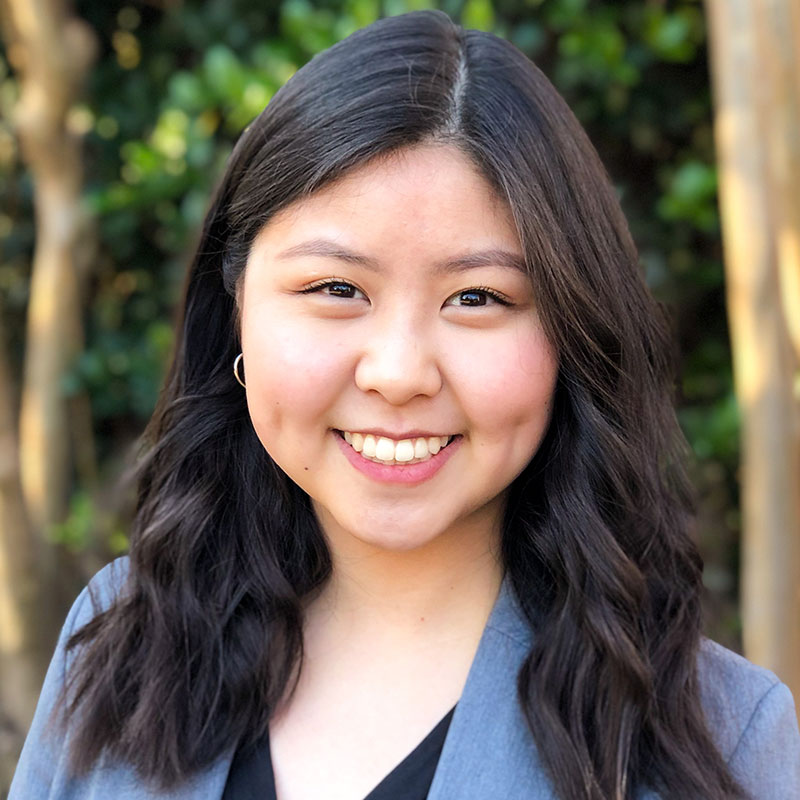 Jiarong Joyce He 
Majors: Honors Computer Science; Canfield Business Honors 
Sophomore Joyce He never hesitates when called upon to serve her Longhorn community. In her short time on campus, the sophomore from Plano, Texas, He serves on the Canfield BHP Diversity and Inclusion Committee where she provides direct feedback to the program director about issues facing students. She is also a member of Code Orange where she mentors local students about computer programming and sits with prospective students via coffee chats to walk them through the college application process and why UT may be a great fit for their future. She currently serves as Head of Development and Operations for Cumulus, a student organization focused on demystifying the tech industry for students of color.  
Additional activities: Texas Computer Science and Business Association vice president of operation; University of Texas Computer Science Ambassadors ambassador 
2020
Mamdou Balde 
BS '20, Life Member  
Oscar Lopez 
Class of 2022, Business Honors and Government, McCombs School of Business College of Liberal Arts 
Life Member  
Josefina Salazar Morales 
BS '20, Life Member  
Shilpa Rajagopal 
Class of 2021, Biology Honors and Marketing, College of Natural Sciences, McCombs School of Business 
Life Member  
Brooke Reaves 
Class of 2021, Business Honors and Plan II Honors, McCombs School of Business, College of Liberal Arts 
Life Member  
Tyson Smiter 
BS '20, Life Member  
2019
William Acheampong 
Class of 2021, Business Honors Program, History  
Life Member 
Colton Becker 
BS '19, Life Member  
Siji Deleawe 
BBA '20, BA '20, Life Member  
Javier Granados II 
BS '20, Life Member  
Kelsey Mumford 
BSA '19, BSN '19, Life Member  
Mehraz Rahman 
BA '19, Life Member  
2018
Valarie Cardenas  
BBA '18, Life Member  
Caroline "Gabby" Crank 
BBA '19, BA '19, Life Member  
Jacqueline C. Gibson 
BA '19, BSA '19, Life Member  
Karan Kathuria 
BSA '18, Life Member  
Matthew "Micky" Wolf 
BBA '18, BA '18, Life Member  
Emily Yang 
BS '20, Life Member  
2017
Sofia Aranha 
BFA '18, BA '18, Life Member  
Jade Jackson 
BSA '17, BS '17, Life Member  
Seth Krasne 
Life Member  
Amber Magee 
BSPH '17, Life Member  
Garrett Maples 
BS '17, Life Member  
Mayra Sharma 
BA '18, BSA '18, Life Member  
2016
Imani Boyette 
BBA '16, Life Member  
Jon Burstain 
BBA '18, Life Member  
Kevin Helgren 
BSA '17, BS '17, Life Member  
Rachel Huynh 
BA '16, BBA '16, Life Member  
Robbey Orth 
BS '18, Life Member  
Bethany Rolan 
BA '17, BBA '17, Life Member  
2015
Lauren Caton 
BS '16, Life Member   
Ignacio Cruz 
BS '15, Life Member  
Amy Enrione 
BBA '16, Life Member 
Madison Gove 
BBA '17, MPAFF '19, Life Member  
Neal Makkar 
BBA '15, Life Member  
Coleman Tharpe 
BS '15, BA '15, Life Member
2014
Charlie Adkins 
BBA '16, MPA '17, Life Member  
Elyssa Klann 
BA '14, Life Member  
Holland Finley 
BA '14, BBA '14, Life Member  
Jeffrey Li 
BS '15, BBA '15, Life Member  
Michael "Ugeo" Williams 
BS '14, BA '14, Life Member  
Tara Sharma 
BS '15, Life Member  
2013
Armiya Humphrey 
BBA '15, MPA '16, Life Member  
Robert Belanger 
BA '14, BBA '14, Life Member  
Steven Macapagal 
BA '13, Life Member  
Rosaura Estrada 
BS '13, Life Member  
Julie Fogarty 
BS '13, Life Member  
James Salazar 
BS '13, Life Member  
2012
Michael Daehne 
BS '12, BBA '12, Life Member  
Jordan Metoyer 
BA '16, Life Member  
Ana Laura Rivera 
BA '14, Life Member  
Rebekah Sosland 
BA '13, Life Member  
Bhargav Srinivasan 
BA '12, BBA '12, Life Member  
Rebekah Thayer 
BBA '13 
2011
Shelby Carvalho 
BA '11, MGPS '15, Life Member  
David Forinash 
BS '12, Life Member  
Derin Kiykioglu 
BA '12 
Audrey Najera  
BATD '12, BA '12 
Jimmy Talarico 
BA '11, Life Member  
Eugene Wood 
BA '11, Life Member 
2010
Erica Brody 
BBA '12, Life Member  
Erik Eyberg 
BS '10, Life Member  
Charles "Bud" Franck 
BAR '10, Life Member  
John Kidenda 
BBA '09, Life Member  
Cecilia Lopez 
BA '10, MED '12, Life Member  
Berenice Medellin 
BSW '11, BA '11, JD '16, Life Member  
2009
Jacob Marcus Bintliff 
BA '10, Life Member  
Natalie Butler 
BA '12, BS '12, Life Member  
Liam O'Rourke 
BA '11 
Abraham Pena 
BS '09, Life Member  
Keshav Rajagopalan 
BS '10, BA '10, Life Member  
Rebecca Reid 
BS '09 
2008
William P. Bacon 
BA '08, Life Member  
Katie Brehm 
BBA '09 
Nathan Vidal Bunch 
BA '11, Life Member  
Stephen Lang Myers 
BA '08, JD '11, Life Member  
Nicole Elizabeth Trinh 
BS '08, MPAFF '10, Life Member  
Mechiel Johannes Van Der Walt 
BA '08, Life Member  
2007
Sarina Hickey 
BA '07, BBA '07, Life Member 
C. Melvin Ike 
BS '07 
Ryan Miller 
BJ '07, PHD '15 
Keshav Rajagopalan 
BS '10, BA '10, Life Member  
Monica Richards 
BS '10 
Danielle Rugoff 
BA '09, Life Member  
 
James Tolleson 
BM '08, MED '17 
2006
Matthew Garrett Ashbaugh 
BBA '08, BA '09 
James Mahoney Burnham 
BA '06, Life Member  
Mansai A. Deshpande 
BA '07, Life Member  
Zachary Charles Hall 
BA '09 
Andrew R. Lara 
BA '07 
Sheena Paul 
BA '07, BBA '07 
Kan Yan 
BA '06, Life Member  
2005
Salome Balderramme 
BS '06 
Tara Buentello 
BA '07, MS '10 
Jesus Castillon 
BS '05, BJ '05, Life Member 
Ellen Chen 
BS '06, MS '08 
Lauren Gilstrap 
BA '06, BBA '06, Life Member  
Matthew Hardigree 
BA '05, Life Member  
Vivek Sakhrani 
BS '08, Life Member  
2004
Jesus Castillon 
BS '05, BJ '05, Life Member  
Monica Villasenor Culver 
BBA '06 
Kevin Curry 
BA '05, BBA '05, Life Member  
Steven Hardt 
BSPR '07 
Rusty Ince 
BS '04, BA '04, Life Member  
Jake Ward 
BS '06, BA '06, Life Member  
Wendy Wheless 
BS '04, MBA '08, Life Member  
2003
Andrew Brummett 
BA '03 
Derek Deas 
BBA '05, Life Member  
Katie King 
BA '03, JD '06, Life Member  
Sly Majid 
BA '04, Life Member  
Omar Ochoa 
BBA '07, BA '07, MPA '07, JD '11, Life Member  
Clint Tuttle 
BBA '03, Life Member  
2002
Dimi Aldridge 
BS '02 
Erin Dominguez 
BA '03 
Andrew Friedberg 
BA '02, BBA '02, Life Member  
Jon Mureen 
BS '03, Life Member  
Sonia Nezamzadeh 
BJ '03 
Tim Taliaferro 
BA '05, Life Member  
Phu Tran 
BS '02 
2001
Zaina Nabil Al-Mohtaseb 
BA '04 
Colleen Davies 
BBA '02, BA '02, Life Member  
Andrea Greene 
BBA '03, Life Member  
Chris Harlan 
BBA '01, BA '01, Life Member  
Nils Marchand  
BBA '02, Life Member  
Jake Olcott 
BA '01 
Daron Roberts 
BA '01, Life Member  
2000
Hector Eduardo De Leon 
Parisa Fatehi 
BA '01, MPAFF '07, JD '07, Life Member  
Milam Newby 
BA '00, JD '03, Life Member  
Sebastian Paige 
BS '03, Life Member  
Carlos Luis Rodriguez 
BA '00 
Mollie Sultenfuss 
BA '03 
Randy Thompson 
BBA '01, BA '02 
1999
Vanessa Cooksey  
BS '99, Life Member  
Kiesha Curtis 
BSW '00 
James Hwang  
BS '02, BA '02 
Atisha Patel 
BA '00 
David Sanchez 
BS '02 
Demetris Williams 
BA '99 
Krissah Williams 
BA '01, BJ '01 
1998
Christina Allen 
BA '98, JD '01, Life Member  
Nina Bhatia 
BA '00 
Troy Daniel 
BBA '00, Life Member  
Lisa Henken 
BA '98, Life Member  
Annie Holand 
BA '99, JD '04, Life Member  
Daron Roberts 
BA '01, Life Member  
Marlen Whitley 
BA '98, JD '01 
1997
Dee Campanella 
BJ '99, Life Member  
Emily Johnson 
BA '00, Life Member  
Tyson Brice King 
BS '97 
Candice Marchland  
BBA '98 
Kat Murray 
BA '98, Life Member  
Ryan Phelps 
BA '99 
Anthony Rosette 
BS '97, Life Member
1996
Carl Harvey Jr.  
BS '97 
Sam Jacobs 
BA '00, Life Member  
Jake Margo 
BA '97, Life Member  
Yvette Mirabal 
BA '96, Life Member  
Jennifer Monday  
BS '99. Life Member  
Ronnye Vargas 
BA '96, Life Member 
1995
Alex Eastman 
BA '96, Life Member 
David Henderson 
BA '98, JD '01 
Mirshish Massey 
BJ '99 
Brian Siegal 
BA '95, JD '98, Life Member  
Ronnye Vargas 
BA '96, Life Member  
Julie Zelman 
BA '95, JD '99, Life Member  
1994
Joshua Aruh 
BBA '95 
Deana Dittmar 
MPA '96, BBA '96, Life Member 
Katherine Dunphy 
BS '98 
Lisa Epifani 
BA '94, Life Member  
Jennifer Goldman 
BA '96, JD '00, Life Member  
Chad Young 
BS '96, Life Member 
1993
Heili Allee 
BA '96, Life Member  
Glenn Brown 
BA '96, Life Member  
Kip Dixon 
BBA '94, Life Member  
 
Howard Nirken 
BA '93, MPAFF '97, JD '97, Life Member  
Sean Petrie 
BA '93 
Stephen Shang 
BS '94
1992
Stacie Baker
BBA '93, Life Member  
David Gomez 
Sean Mast 
BBA '92, BA '92, MBA '93, Life Member  
Howard Nirken 
BA '93, MPAFF '97, JD '93, Life Member  
Laura Schaulat 
BS '95 
Meredith Spiekerman
BA '93, Life Member
1991
Julie Ballard 
BA '91, MPAFF '94, MBA '94, Life Member  
Sarah Louise Biddle 
BFA Art History '95, Life Member  
Jennifer Bradley 
BA '92 
Jackie Lain  
BA '91, JD '94, Life Member  
Marty Meekins  
BA '93, JD '97, MBA '97, Life Member 
Jennie Molz 
BA '92, Life Member 
1990
Meredith Byers 
BA '93, Life Member  
Jackie Lain  
BA '91, JD '94, Life Member  
Marty Meekins  
BA '93, JD '97, MBA '97, Life Member  
Teri Pinney 
BA '90, Life Member  
Anneke Schroen 
BA '90, Life Member  
Charla Serbent
BA '92, BS '92 
Cliff Vrielink 
BA '90 
1989
Jennifer Bradley 
BA '92 
Debbie Knupp 
BS '89, Life Member  
Mark Murdock 
BA '91, Life Member  
David Antonio Perez 
BBA '91, BA '91 
J.C. Rozendaal  
BA '89, JD '97, Life Member  
Paul Schweizer  
BA '89, JD '94, Life Member  
Christine Warden 
BBA '90, Life Member  
1988
Dina Castranova 
BBA '91, Life Member  
James Delk 
BS '89 
Deanna Dewberry 
BJ '92  
Bill Dorland 
BS'88, Life Member  
Mike Hulbert 
BS '89, Life Member  
Randi Shade 
BA '88, Life Member  
1987
Steve Barrett 
BBA '87, JD '91, Life Member  
Julie Beckham 
BS '87, Life Member  
Archie Holmes 
BS '91, Life Member  
Blair Schlossberg 
BA '88 
Mark Strain 
BA '89, JD '92, Life Member  
Michael Whellan 
BA '87, JD '90, Life Member  
1986
Dean Carter 
BS '88, Life Member  
Dorina Trevino Clarke 
BBA '87, Life Member  
Patricia Jeffrey 
BBA '86, JD  '90, Life Member  
Marc H. Muchnick 
BA '88 
John Scott  
BA '88, MPAFF  '93, Life Member