Be a hero. Help Longhorns.
When you become a monthly donor, you join a community of committed people working together to help the Longhorns who need it most. By pooling your monthly contributions with those of others, you ensure a greater impact as Texas Exes works to provide more resources and opportunities to the Longhorn community.
Starter Swag Pack
The custom design UT icons soft socks, koozie, and one-of-a-kind stickers make up this must-have package. Yours free with a monthly donation of $10 or more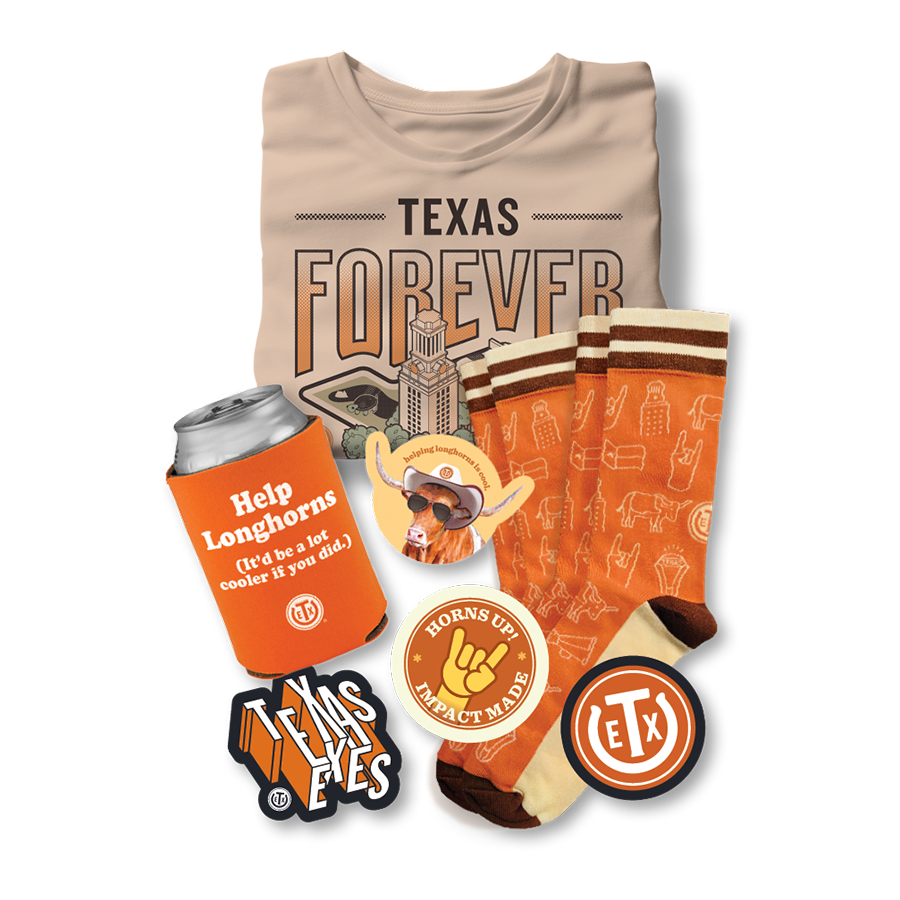 Texas Forever Set
Includes the complete Starter Swag Pack and a custom Texas Forever soft T-Shirt Yours free with a monthly donation of $50 or more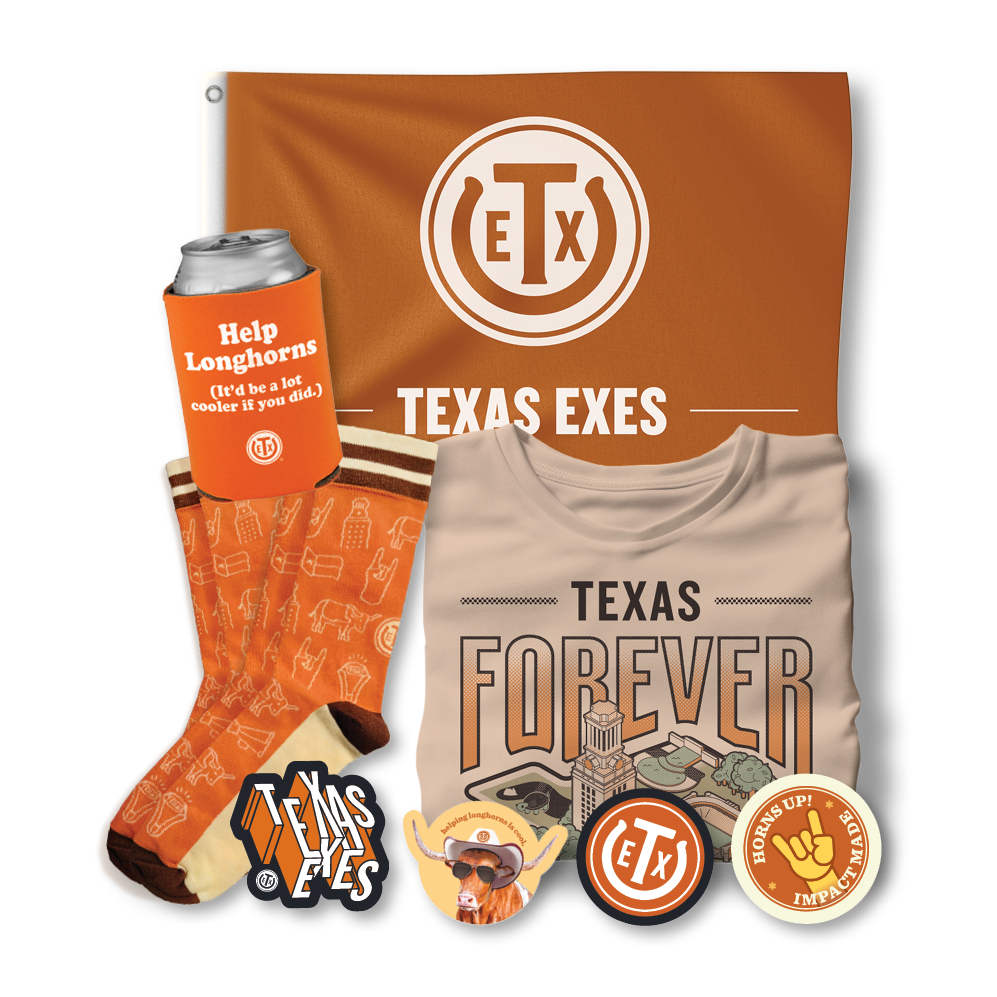 Light the Tower Level
The ultimate package with everything from the Starter Swag Pack, Texas Forever set, plus a Texas Exes flag to show the world your pride! Yours free with a monthly donation of $100 or more.
Monthly donors power the programs that help Longhorns:
Send a new Longhorn to Camp Texas
Camp Texas is a three-day summer camp experience that helps new Longhorns make friends, learn the ropes from upper-class mentors and counselors, and learn UT traditions. This Texas Exes program is student led and transforms students' lives in measurable ways. In addition to a smooth start to their time on campus, camp attendees go on to have higher GPAs and a higher four-year graduation rate than those who don't attend! 
Provide job opportunities and career resources for Longhorns 
HookedIn is the official career networking platform for UT Austin alumni and students. Your gift will keep alumni and students plugged into a network of Longhorns working in every industry as you fund mentoring, job boards, platform improvements, and provide in-platform messaging.
Support alumni-run businesses
From a searchable business directory and calendar of networking and speaker events to a growing Business Member community, the Longhorn faithful can now shop and support one another through the Longhorn Business Network. Your gift will keep the business directory growing while furthering the connections made and entrepreneurial spirit of Longhorn business leaders.