Three days. Four years. Forever a Longhorn.
Each year the Texas Exes transforms the lives of students through experiences like Camp Texas that foster connections with other students, professors, administrators, and UT traditions. Outstanding counselors provide peer-to-peer guidance that works. The data shows that Camp Texas attendees are more successful at UT. On average, they have higher GPAs and a higher four-year graduation rate than those who didn't attend.
Join us this summer to get a head start on life at UT and becoming the Longhorn you were meant to be.
Visit UT's COVID-19 Update Page
Summer 2021 registration information coming soon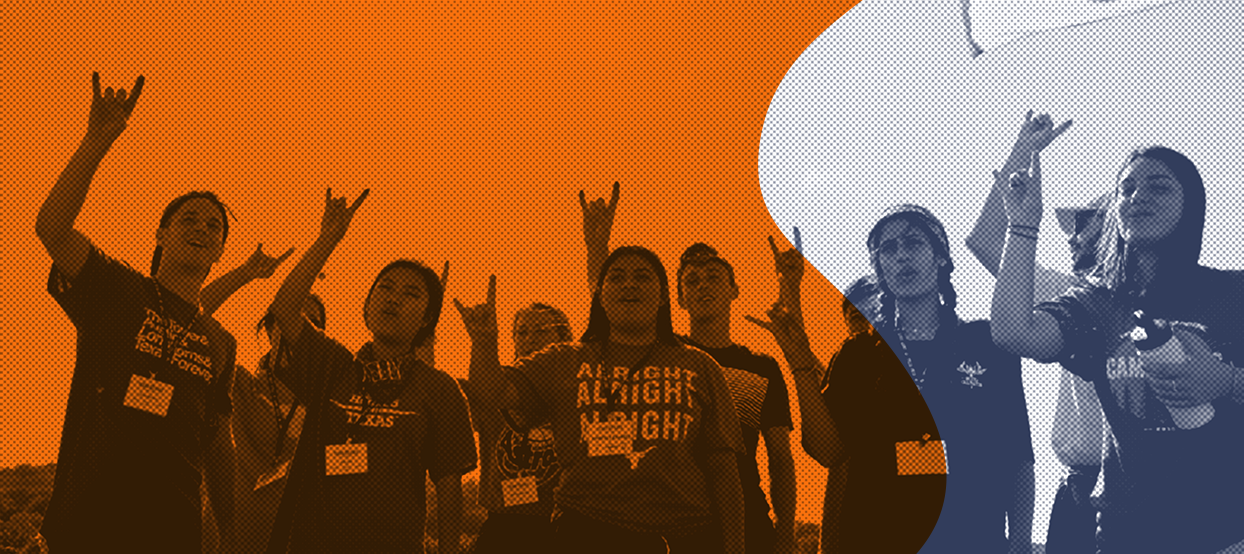 Spring Camp Texas
Any newly-admitted incoming freshmen, transfer students, and PACE students are invited to attend Spring Camp Texas.
Camp Texas Packages
The base cost for Camp Texas is $250, which includes three days and two nights lodging at Camp Buckner, seven meals, transportation to-and-from campus and the retreat site, a Texas Exes Student Annual Membership, and a burnt-orange Camp Texas t-shirt. On-campus parking will cost an additional $30 and must be purchased at check-in. 
Student Membership Options
Start paying for your Life Membership today by becoming a Student Life Member! One hundred percent of Student Life Member dues will be applied as a credit toward Life Membership dues at graduation. Call 1-800-369-0023 for details or to purchase a membership by phone. Join for as little as $25/year!
Why Attend?
Students who attend Camp Texas consistently become campus leaders who have fulfilling experiences at UT. You will enjoy:  
Interactions with some of UT's best faculty in a casual setting.  

Outstanding student counselors who provide peer-to-peer guidance on getting involved and finding your way.  

Navigate uncertainty and unknowns through connections with other Longhorns

Leave the session with a clear plan for how to succeed at UT.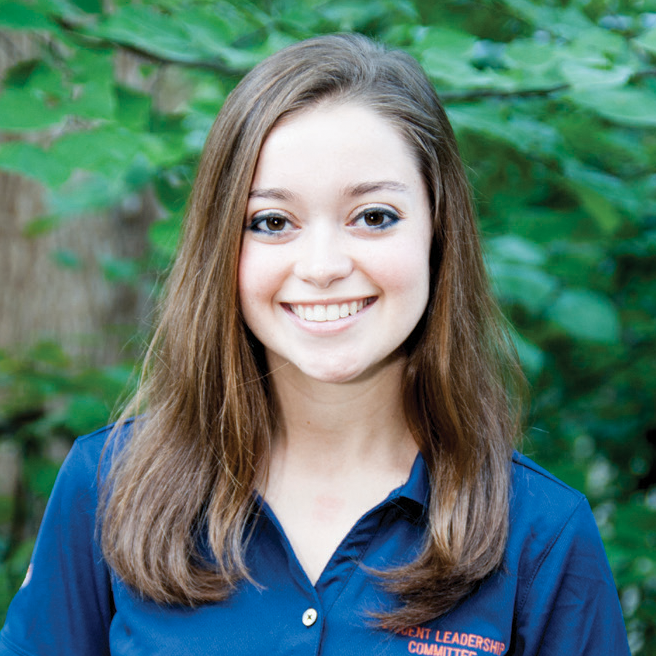 Rita Holguin
Camper 2013
"I knew three people when I arrived in Austin the morning of Camp Texas, but two and a half days later I knew about 80. This program helped me find a solid group of friends and mentors I could count on. Attending Camp Texas was the best decision I made."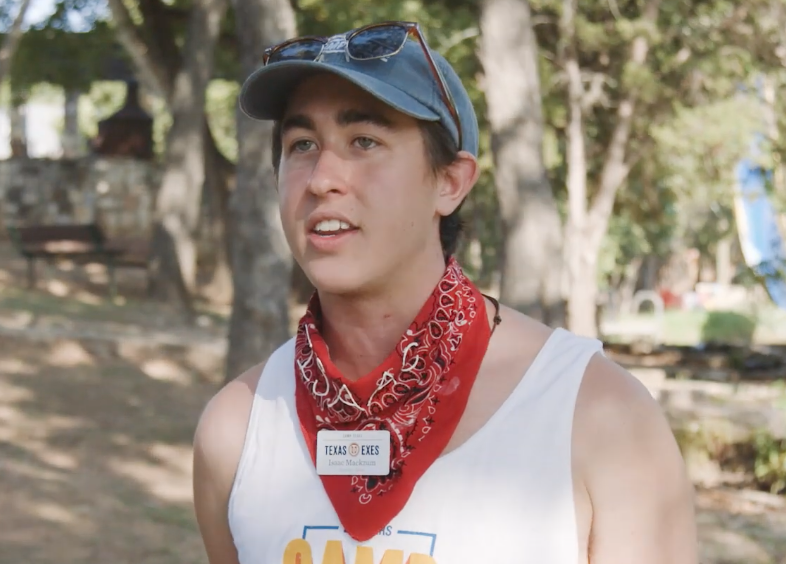 ISAAC MACKZUM
Counselor 2018
"Camp Texas is really important because it provides initial exposure to UT that you otherwise don't really have. It's the best way to start learning about the traditions and meeting the people who are at the heart of this university."
Any incoming freshmen, transfer students, and PACE students are invited to attend Camp Texas.
Information Regarding the Cancelation and Rescheduling of Camp Texas 
The Texas Exes is monitoring the COVID-19 situation very closely and following university guidelines. At this time, Camp Texas is scheduled to run from August 2 through August 12. Due to the uncertainty surrounding the current pandemic, we've outlined three cancelation scenarios and our refund policy for each below: 
If you already paid for a Camp Texas 2020 ticket by July 3, 2020 you will receive a refund for your Camp Texas registration. The refund will be applied to the original form of payment you provided during registration. You do not need to take any further action for this refund.
Included with your registration was a Texas Exes Student Membership. Your membership remains in place and active for the upcoming academic year. As a reminder, Texas Exes Student Members have access to yearlong benefits like student programming, networking, swag, discounts, and more. Should you prefer to cancel your membership and receive a refund for the remaining amount, please submit a request here.
Visit UT's COVID-19 Update page for the latest information about social distancing and preventative measures.
Students with Disabilities
Camp Texas is available to all incoming students. Please call (512) 840-5632 to talk with our staff about accommodations or any concerns you may have.