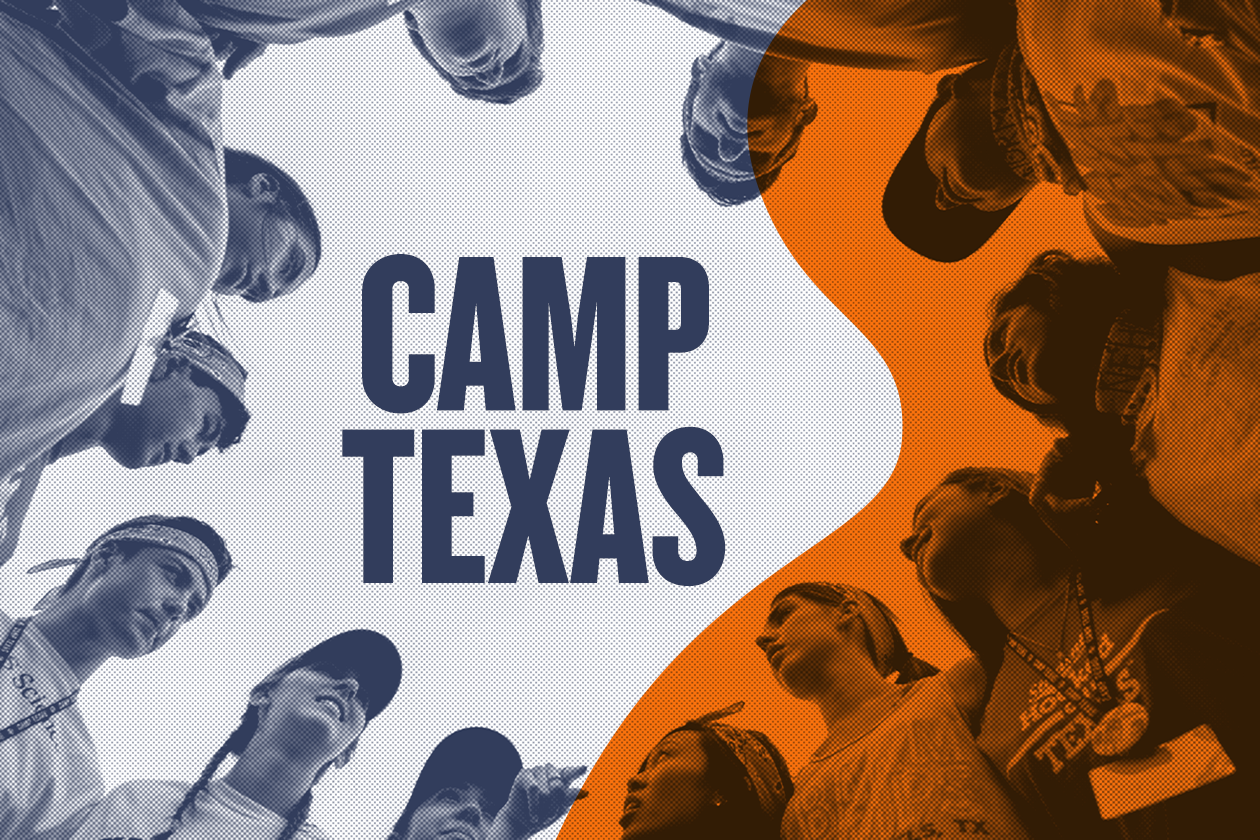 Find your horns. Find your home.
Camp Texas, founded and supported by the Texas Exes, is a great start to the college experience for new UT freshman and transfer students alike. Held at a Hill Country ranch outside Austin, this three-day orientation is the ultimate Longhorn welcome. From friendly chats with UT professors to learning Texas traditions and making new friends, you will leave knowing what it means to be a true Longhorn.
Why Attend?
Students who attend Camp Texas consistently become campus leaders who have fulfilling experiences at UT. You will enjoy:  
Interactions with some of UT's best faculty in a casual setting.  

Outstanding student counselors who provide peer-to-peer guidance on getting involved and finding your way.  

A camp-wide competition focused on introducing and learning UT traditions.  

A closing-night Texas Tie-Dye Two Step
Isabella Jauregui
Camper 2018
"If you're trying to decide whether or not to come to Camp Texas, my advice is to just do it. Get out of your comfort zone, and you'll find yourself and new friends, too!"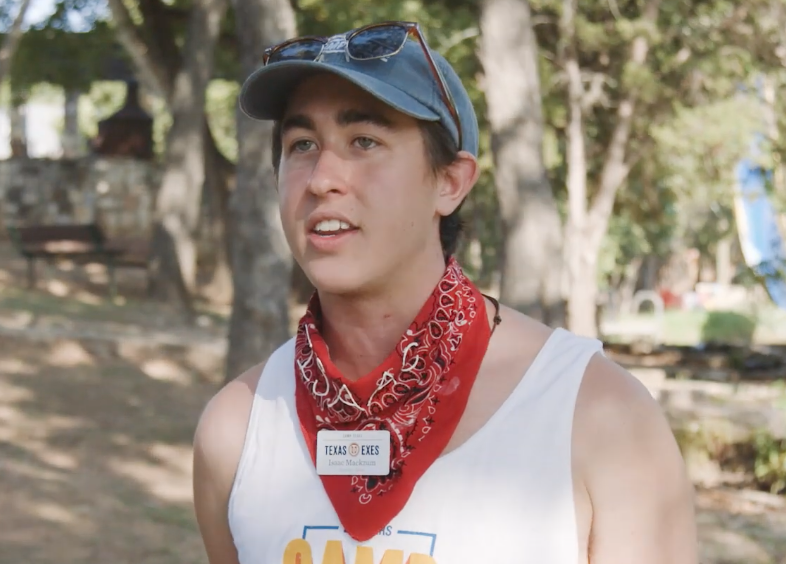 Isaac Mackzum
Counselor 2018
"Camp Texas is really important because it provides initial exposure to UT that you otherwise don't really have. It's the best way to start learning about the traditions and meeting the people who are at the heart of this university."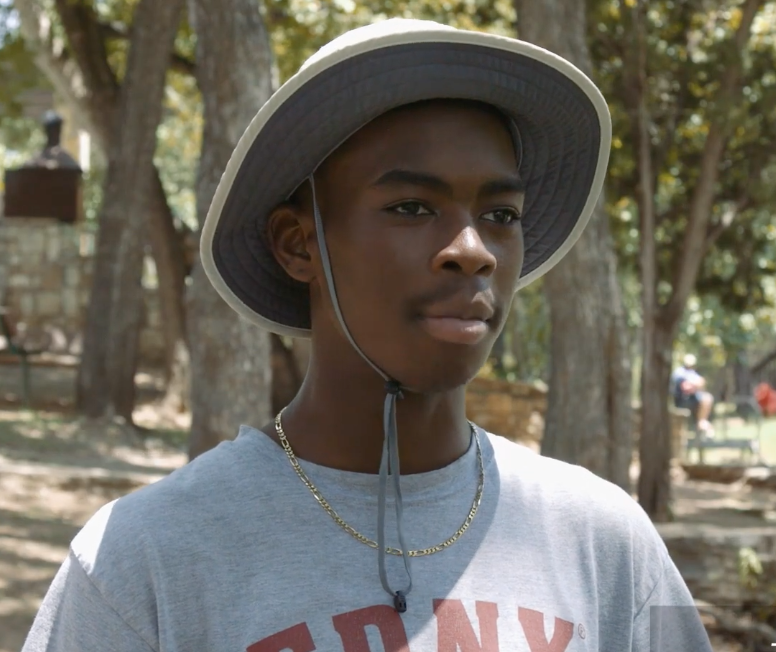 Darnell Forbes
Camper 2018
"I didn't know that many people coming to UT. Camp Texas was an opportunity for me to meet people and learn the traditions. When I did get to campus, not EVERYTHING was new to me—and that was so helpful."
Any incoming freshmen, transfer students, and PACE students are invited to attend Camp Texas.
The cost for Camp Texas is $250, which includes three days and two nights lodging at Camp Buckner, seven meals, transportation to-and-from campus and the retreat site, a Texas Exes Student Membership, and a burnt-orange Camp Texas t-shirt. On-campus parking will cost an additional $30 and must be purchased at check-in.
There are a limited number of spots reserved per session for Camp Texas fee-waiver recipients. To be considered for a Camp Texas fee waiver, you must complete an application. 
Applications are due Friday, April 12, 2019 by 5 p.m.  
Apply for a Camp Texas fee waiver here. 
Filling out a Camp Texas fee waiver application does not guarantee you a spot. If you wish to secure a Camp Texas spot, you must register and make an out-of-pocket payment for your session of choice. If you are selected to receive a fee waiver, your registration fee will be reimbursed. 
If you are not selected as a fee waiver recipient, and you wish to cancel your Camp Texas registration, you must do so according to the cancellation policy. See below for more information. 
For Chapter Scholarship Recipients: 
The Texas Exes have over 100 Chapters, many of which provide a limited number of Camp Texas scholarships to students from their city/area/region. Check with your local Chapter to inquire about their scholarship opportunities here. If a Chapter selects you as a recipient, the Texas Exes Scholarships department will contact you with additional information that you will use to register yourself for a camp session. 
NOTE: If you reserve your spot as a Camp Texas fee waiver or Chapter scholarship recipient and you do not attend your session, or cancel after Tuesday, May 28, 2019, you will be responsible for paying back the wavier or scholarship amount to the Texas Exes' Camp Texas program or your awarding local Chapter. 
A full registration refund minus a $65 cancellation fee will be returned to the registrant, so long as they notify us via email at camptexas@texasexes.org by 5 p.m. on Monday, May 13, 2019. There will be no refunds after this date.
Students with Disabilities
Camp Texas is available to all incoming students. Please call (512) 840-5632 to talk with our staff about accommodations or any concerns you may have. 
All campers will check-in at the Alumni Center, located at 2110 San Jacinto on the UT campus between 10–10:30 a.m. on the first day of their Camp Texas session. 
All students will be back in Austin at the Alumni Center by 2:30 p.m. on the last day of their session and all campers must leave the garage or be picked up by 3 p.m. 
Parking information coming soon.