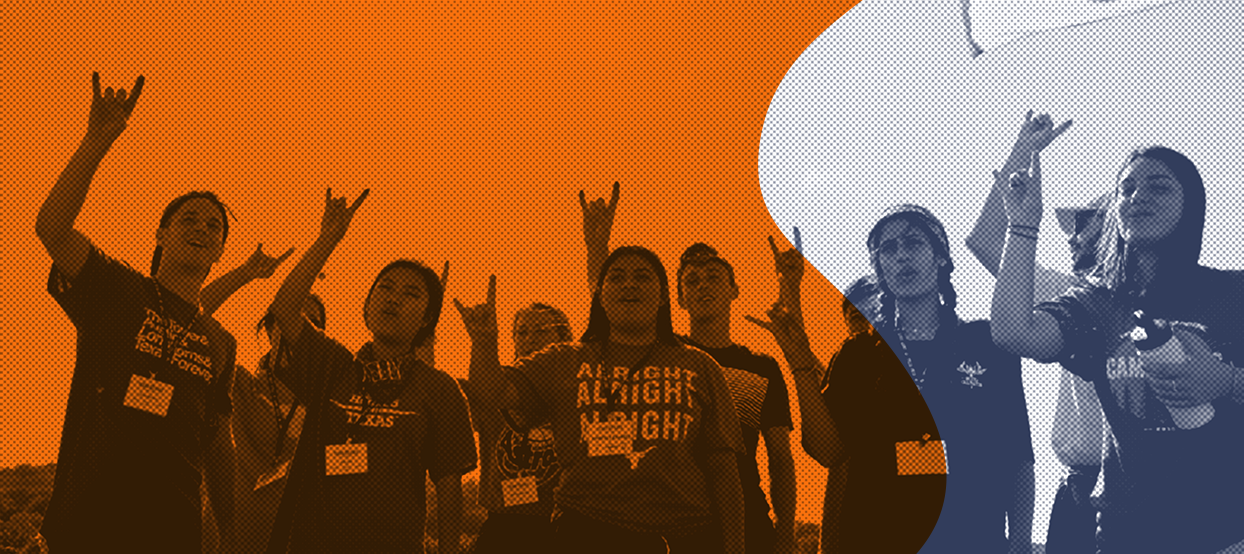 Spring Camp Texas
Any newly-admitted incoming freshmen, transfer students, and PACE students are invited to attend Spring Camp Texas.
AUGUST 2022 DATES COMING SOON
Camp Texas Packages
The base cost for Camp Texas is $250, which includes three days and two nights lodging at Camp Buckner, seven meals, transportation to-and-from campus and the retreat site, a Texas Exes Student Annual Membership, and a burnt-orange Camp Texas t-shirt. On-campus parking will cost an additional $30 and must be purchased at check-in. 
Student Membership Options
Start paying for your Life Membership today by becoming a Student Life Member! One hundred percent of Student Life Member dues will be applied as a credit toward Life Membership dues at graduation. Call 1-800-369-0023 for details or to purchase a membership by phone. Join for as little as $25/year!
Why Attend?
Students who attend Camp Texas consistently become campus leaders who have fulfilling experiences at UT. You will enjoy:  
Interactions with some of UT's best faculty in a casual setting.  

Outstanding student counselors who provide peer-to-peer guidance on getting involved and finding your way.  

Navigate uncertainty and unknowns through connections with other Longhorns

Leave the session with a clear plan for how to succeed at UT.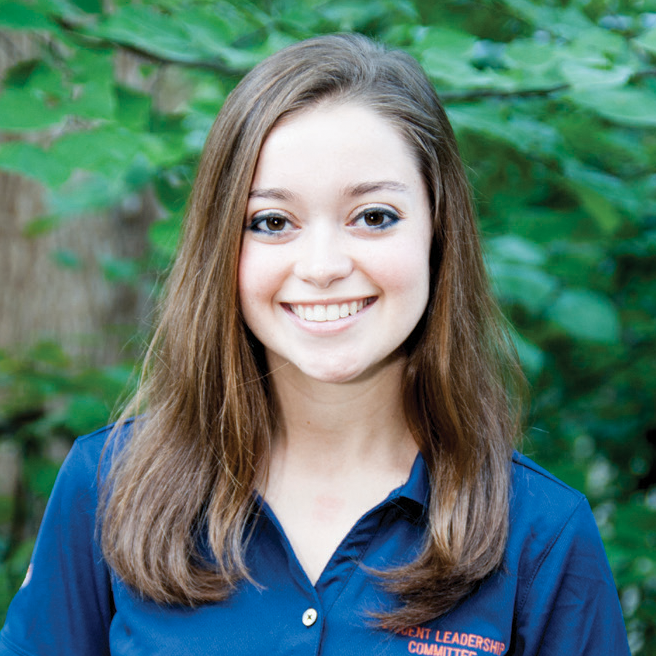 Rita Holguin
Camper 2013
"I knew three people when I arrived in Austin the morning of Camp Texas, but two and a half days later I knew about 80. This program helped me find a solid group of friends and mentors I could count on. Attending Camp Texas was the best decision I made."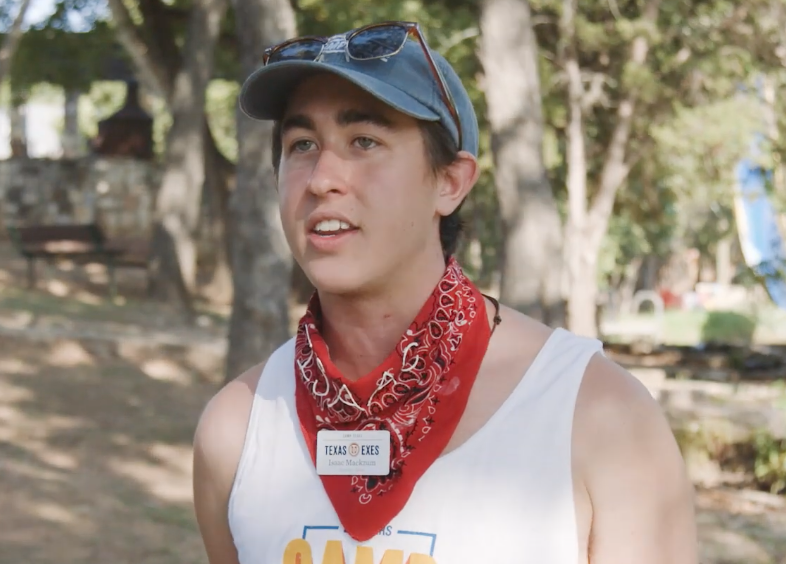 ISAAC MACKZUM
Counselor 2018
"Camp Texas is really important because it provides initial exposure to UT that you otherwise don't really have. It's the best way to start learning about the traditions and meeting the people who are at the heart of this university."
Any incoming freshmen, transfer students, and PACE students are invited to attend Camp Texas.
If, for any reason, you must cancel your Camp Texas registration, you must request your refund by 11:50 p.m., Monday, June 21, 2021. There will be no refunds after this date. You will receive a your registration amount, minus a $65 cancellation fee. To request a refund, you will need to submit your request by using this form. Select Camp Texas from the drop-down list. Please include the camper's name, UT EID and session. If you are unable to attend because you test positive for Covid-19 or show symptoms, please contact us for assistance.   
Information Regarding the Cancellation and Rescheduling of Camp Texas  
The Texas Exes is monitoring the COVID-19 situation very closely and will follow university guidelines. Visit UT's COVID-19 Update page for the latest information. 
Students with Disabilities
Camp Texas is available to all incoming students. Please call (512) 840-5632 to talk with our staff about accommodations or any concerns you may have. 
There are a limited number of spots reserved per session for Camp Texas fee-waiver recipients. To be considered for a Camp Texas fee waiver, you must complete an application.    
Apply for a Camp Texas fee waiver here. 
Applications are due by Tuesday, June 1, 2021 @ 11:59 p.m.
Filling out a Camp Texas fee waiver application does not guarantee you a spot. If you wish to secure a Camp Texas spot, you must register and make an out-of-pocket payment for your session of choice. If you are selected to receive a fee waiver, your registration fee will be reimbursed.  
If you are not selected as a fee waiver recipient, and you wish to cancel your Camp Texas registration, you must do so according to the cancellation policy.
For Chapter/Network Scholarship Recipients:  
The Texas Exes have over 100 Chapters and Networks worldwide, many of which provide a limited number of scholarship to attend Camp Texas. Check with your local Chapter to inquire about scholarship opportunities here. If a Chapter selects you as a recipient, the Texas Exes Scholarships department will contact you with registration information.   
NOTE: If you reserve a spot as a Camp Texas fee waiver/Chapter/Network scholarship recipient and you do not attend your session, or if you fail to cancel by Thursday, July 1, 2021, you will be responsible for paying back the wavier or scholarship amount to the Texas Exes' Camp Texas program or your awarding Chapter/Network. 
On-campus parking will be available in the San Jacinto Parking Garage for a fee of $30. Additional parking information will be provided the week prior to Camp Texas. 
The cost for Camp Texas is $250, which includes three days and two nights lodging at Camp Buckner, seven meals, transportation to-and-from campus and the camp, a Texas Exes Student Membership, and a burnt-orange Camp Texas t-shirt. On-campus parking will be available for an additional fee.  
Your Texas Exes Student Membership will give you access to yearlong benefits like student programming, networking, free t-shirts, discounts, and more! 
All campers will check-in at the Alumni Center, located at 2110 San Jacinto on the UT campus between 10–10:30 a.m. on the first day of their Camp Texas session.  
All students will be back in Austin at the Alumni Center by 2:30 p.m. on the last day of their session. All campers must exit the garage or be picked up by 3 p.m. 
We are excited to be holding an in-person Camp Texas at beautiful Camp Buckner and we want to make the experience as fun and safe as possible for our campers, counselors, and staff. The following outlines the precautions surrounding COVID-19 that we will have in place at Camp Texas.
If you are feeling sick please do not come to camp. Stay home! Keep our community safe.

Campers will be required to self-screen for symptoms in the 14 days leading up to their respective camp session. 

All campers are encouraged to isolate as much as possible before coming to camp and after they return. We encourage all campers to test for COVID-19  after they return home   

All Camp Texas attendees are asked to receive a negative COVID-19 test 1-3 days before arrival. We will also require testing for Camp Texas staff, counselors and exec team members.  
Due to facility policies, masks will be required at Camp Texas. 

Camp Buckner has sanitation stations and air filtration systems at each cabin, the dining hall, social gathering places, and the office.  

Social distancing will be encouraged; social distancing practices have been designed into all camp activities.  

Campers will be organized into "pods" to reduce the number people they interact with in close, indoor quarters. 

If a camper exhibits two or more COVID-19 symptoms, they may be asked to leave camp, take a rapid test onsite, and/or to isolate in a quarantine area for observation, depending on the situation. If it is deemed that they need to leave camp, a family member will be required to pick them up.

If you arrive with symptoms or symptoms show while at camp, may be required to take a rapid COVID-19 test and be negative before returning to camp activities 
As the pandemic continues to impact our communities, we will continue to closely monitor the situation as well as the CDC and UT's recommended guidelines, and will be updating these guidelines as needed.  
Information Regarding the Cancelation and Rescheduling of Camp Texas  
The Texas Exes is monitoring the COVID-19 situation very closely and following university guidelines. Visit UT's COVID-19 Update page for the latest information about social distancing and preventative measures