Take your place in Texas History.
The Etter-Harbin Alumni Center is home on campus for alumni of The University of Texas at Austin. The surrounding tile pavilion is a picturesque, on-campus testament to the proud legacy of the university's alumni.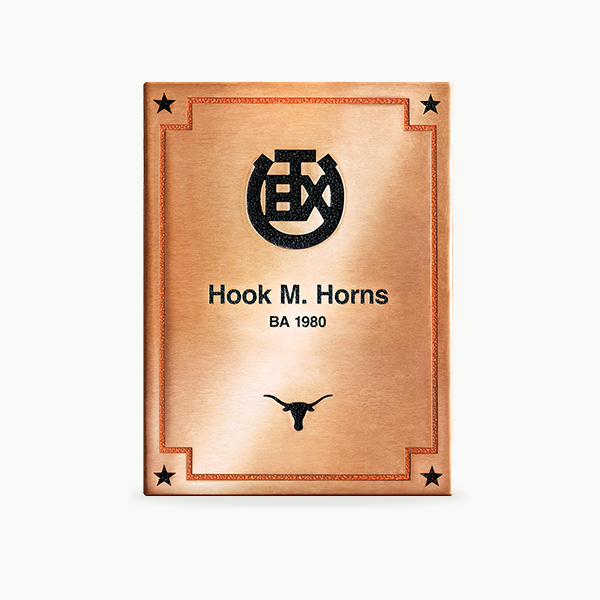 12" x 16" Bronze Plaque
$10,000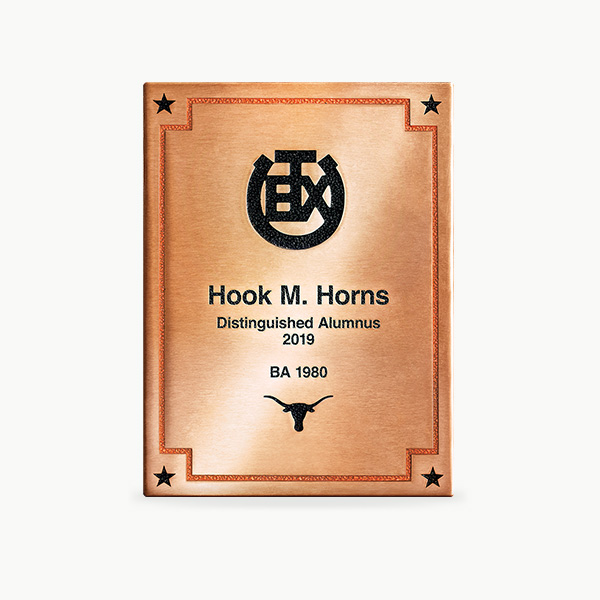 12" x 16" Bronze Distinguished Alumnus Plaque
$10,000
Tiles are hand-made and hand-cast. Production and installation take between 3 to 6 months from the date ordered. An installation confirmation, including the tile's coordinates, will be emailed to the purchaser when the tile is inset at the Alumni Center.
Your purchase is a charitable contribution and 100% tax-deductible.
For more information about Texas Exes Tiles & Plaques contact us at: 800-369-0023 or submit a question online.