Longhorns on the Hill
Since 2015, UT Advocates have held an annual event to engage with top decision-makers at the federal level about higher education in our country.  
Today, alumni across the country are sharing the impact of UT Austin and asking members of Congress for support on several critical policies.
We want your help to amplify today's efforts. As educators, business-owners, and leaders in your community, alumni like you are uniquely positioned to share how the university has a positive effect on our daily lives and shapes our future.
 
Help us today by making your presence and story known. In one minute or less, have an email or tweet sent on your behalf to share the important impact of UT Austin!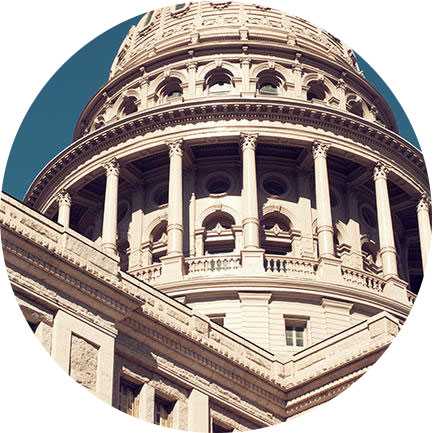 What else can I do to support UT Austin?
Stay in the loop about how you can continue to promote UT Austin.
The Impact of Longhorns on the Hill
Click through to see the how Texas Exes have advocated for UT at the federal level over the years.
Learn from Fellow Longhorns
During Longhorns on the Hill 2020 we heard from UT faculty and alumni as they discussed the value of their UT educations and the importance of advocacy through a series of live interviews.
---
Vice Admiral (Dr.) Raquel Cruz Bono
Director, Washington State's COVID-19 Health System Response Management; BA '79; Life Member; Distinguished Alumna
---
---
Jay Hartzell
President, UT Austin
---
---
Dean Clay Johnston and Dean Sharon Wood
Dean of Dell Medical School and Dean of Cockrell School of Engineering
Panel moderated by Rosa Flores, BBA, MPA '01, BJ '05, Life Member