Join today! 
No matter where you are in life or what your connection is to the University of Texas at Austin, we have the membership that's right for you.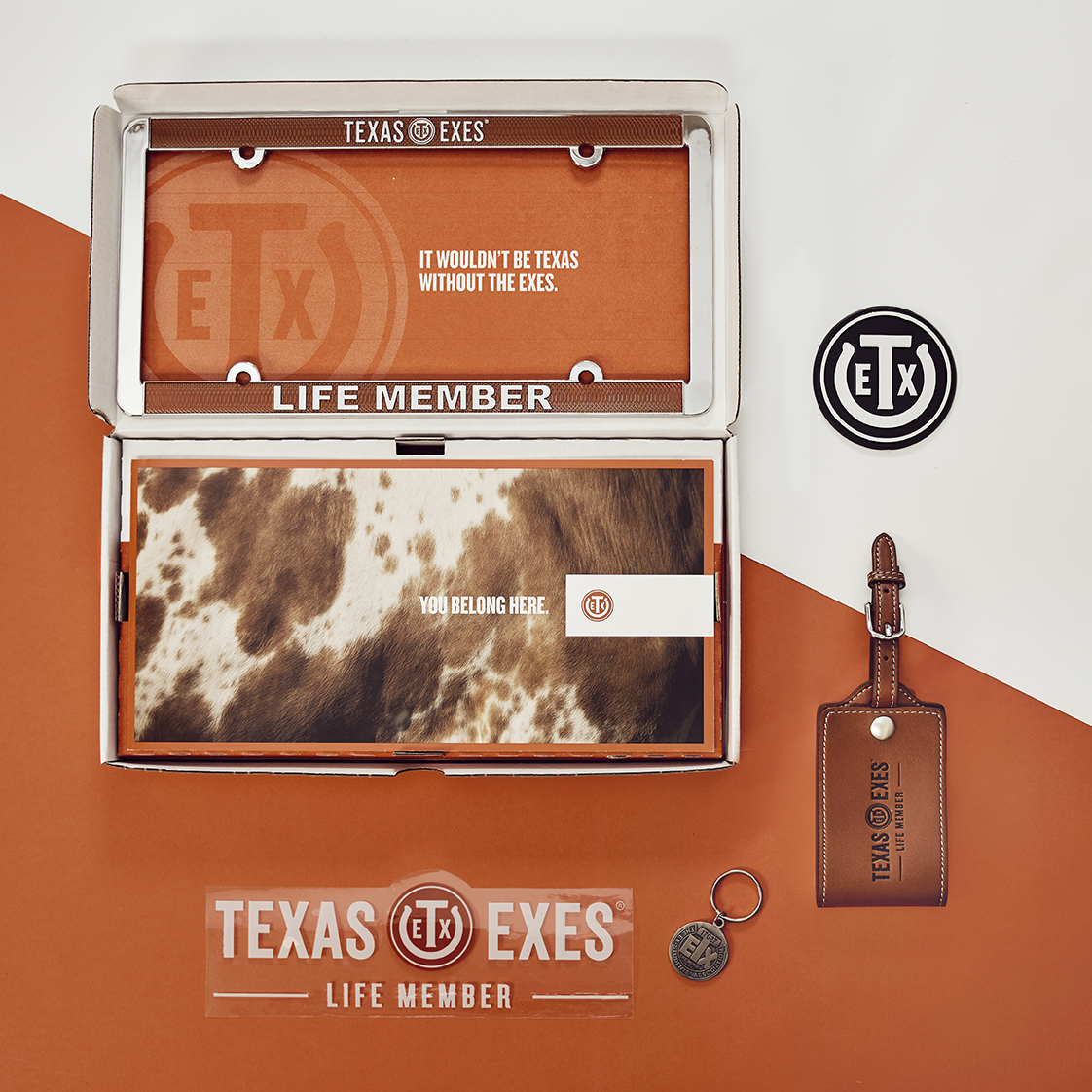 Introducing
New Swag for Life Members
The best way to show your Texas pride just got a makeover.
Upgrade to Life Membership today!