FACULTY & STAFF AWARDS
Jean Holloway Award 
The Jean Holloway Award for Excellence in Teaching was created in 1970 with an endowment from past Texas Exes president Sterling Holloway and his wife, Jean.
It has been supplemented over the years by gifts from Jean's daughter and her grandchildren. The award is presented annually to teachers from the College of Liberal Arts or Natural Sciences who demonstrate a warm spirit, a concern for society and the individual, and the ability to impart knowledge while challenging students to independent inquiry and creative thought. They must also show a respect for and understanding of the permanent values of our culture. The award amounts to more than $4,500 annually, and the nomination and selection process is done solely by students.
The 2023–24 nomination period is now open. Nominations are accepted through Oct. 9, 2023.

For questions, please email Alyssa Sanchez.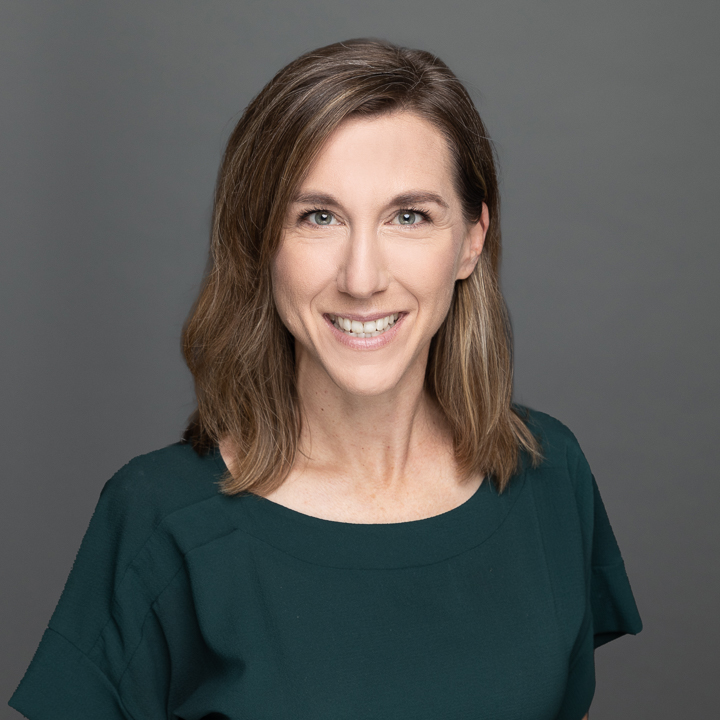 Dr. Gwen Stovall, PhD '11
Molecular Biosciences
Gwen M. Stovall engages UT undergraduates and Texas high school students in authentic research experiences, creating opportunities for agency and collaboration, and building an interest in science. Equally interested in the development of the student behind the research, she is a biochemist and RNA aptamer researcher. Her research involves the selection of aptamers, optimization of selection conditions, and characterization of aptamer specificity/promiscuity, all while conducting the research at scale with her large community of undergraduate researchers and a yearlong research course in the Freshman Research Initiative. Her most recent work involved a massive effort to characterize the fidelity of aptamer sequence reporting in the literature (700+ journals reviewed) and provided publication guidelines, raising the standards and making the field accessible to new researchers.
Dr. Stovall is the Director of the High School Research Initiative, an outreach program that provides science curricula based on ongoing UT research, teacher training, and ongoing support for Texas classrooms. The HRI is supported by the NIH SEPA award and received a second five-year award in 2022.
Dr. Stovall attributes much of this success to the education, training, and support that she has received from The University of Texas. Since 2002, she has been a proud Longhorn, serving a variety of roles from staff, to graduate student, and now a faculty member. Hook 'em!
2022
Dr. Rhonda Evans
PhD '04, Liberal Arts
2021
Dr. Amanda Hager
Mathematics
2020
Stephanie L. Osbakken
BA '94, Sociology
2019
Ashley Farmer
African and African Diaspora Studies
Nace L. Golding
Neuroscience
2018
Eric Tang
African and African Diaspora Studies
2017
Caroline Faria
Geography
2016
Evan Carton
English
2015
Leonard Moore
History
2014
Karen Grumberg
BA '97, Middle Eastern Studies
2013
Calvin Lin
Computer Science
2012
David F. Prindle
Government
2011
Sheldon Ekland-Olson
Life Member, Sociology
2010
John Wallingford
Biology
2009
Alan K. Cline
PhD '98, Computer Sciences
2008
Austin M. Gleeson
Physics
2007
Brian King
Geography and Environment
2006
Arturo De Lozanne
Biology
2005
Alan E. Kessler
Government
2004
Thomas Palaima
Classics
2003
Mark R.V. Southern
BS '81, Germanic Studies
2002
Howard Miller
BJ '73, JD '77, History
2001
Brent L. Iverson
Life Member, Chemistry
2000
Toyin Falola
History
1999
Eric Ansyln
Chemistry
1998
John White
Chemistry
1997
Henry Dietz
Government
1996
Raymond Davis
Chemistry
1995
Michael Starbird
Mathematics
1994
Mia Carter
English
1993
David A. Laude
Chemistry
1992
Melvin E. L. Oakes
Physics
1991
George Forgie
History
1990
Jerome Bump
English
1989
Alan Campion
Chemistry
1988
George Wright
History
1987
Mary Baker
French
1986
Charles Holahan
Psychology
1985
David Francis
Classics
1984
Norman Farmer
English
1983
Betty Sue Flowers
BA '69, MA '70, Life Member, English
1982
Patricia Kruppa
History
1981
John Zammito
BA '70, History
1980
Katherine Davis
Mathematics
1979
Oliver Radkey
BA '30, MA '31, History
1978
Denise Schmandt-Besserat
Comparative Studies
1977
William Galston
Government
1976
James Vick
Life Member, Mathematics
1975
John Trimble
BA '80, BBA '89, English
1974
Vernon Briggs
Economics
1973
Charles Rossman
English
1972
Stephen Monti
Chemistry
1971
Richard Kraemer
PHD '70, Life Member, Government