FACULTY & STAFF AWARDS
Vick Advising Awards
The Texas Exes James W. Vick Award for Academic Advising was created in 1992 and recognizes individuals who improve students' overall experience at The University of Texas at Austin through outstanding advising.
Each year, new recipients are honored at an awards celebration and awarded $500. Students nominate academic advisors from across campus and a student selection committee determines the recipients.
The 2023–24 nomination period is now open. Nominations are accepted through Oct. 9, 2023.
For questions, please email Alyssa Sanchez.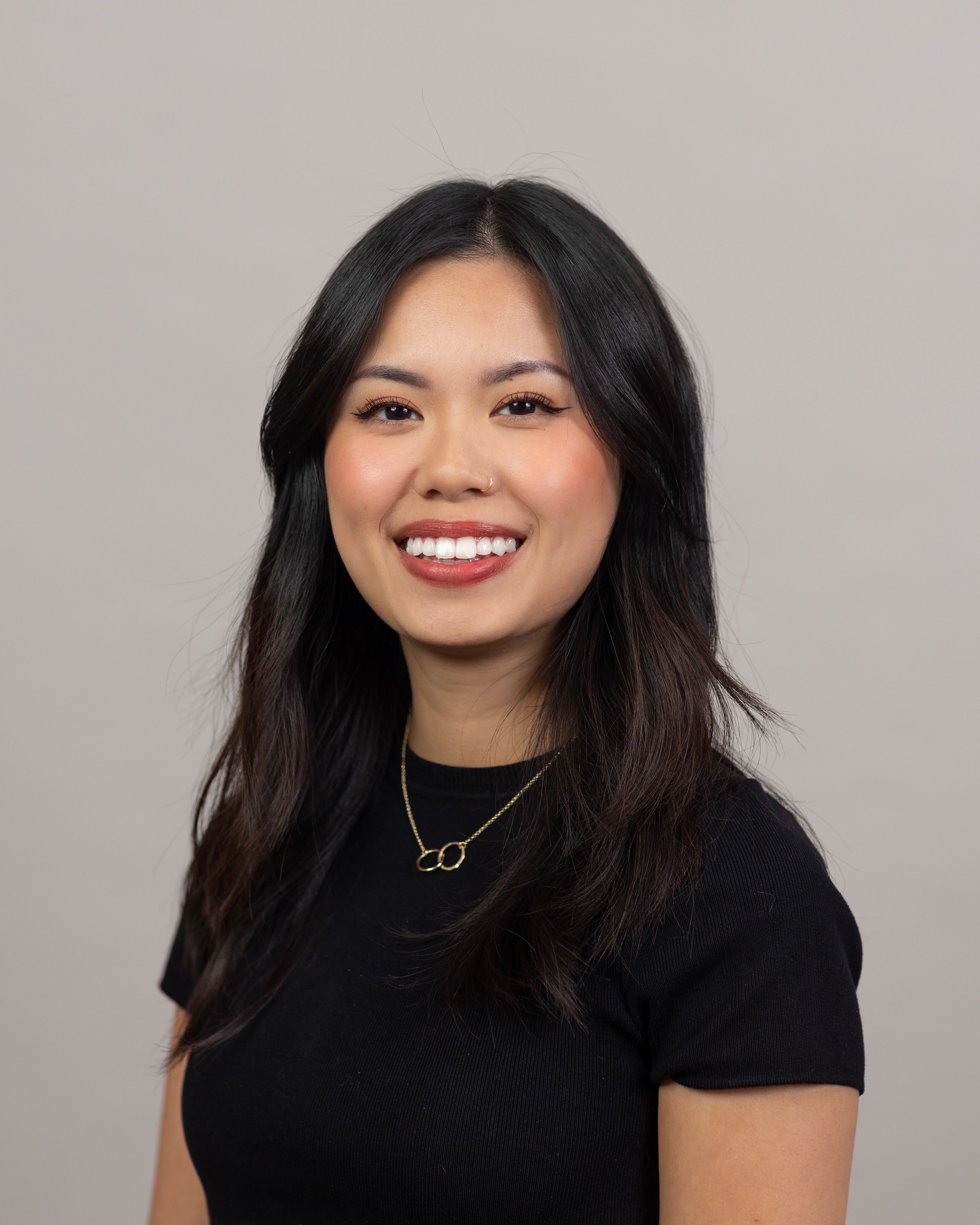 Christina Bui
Office of Student Engagement, PACE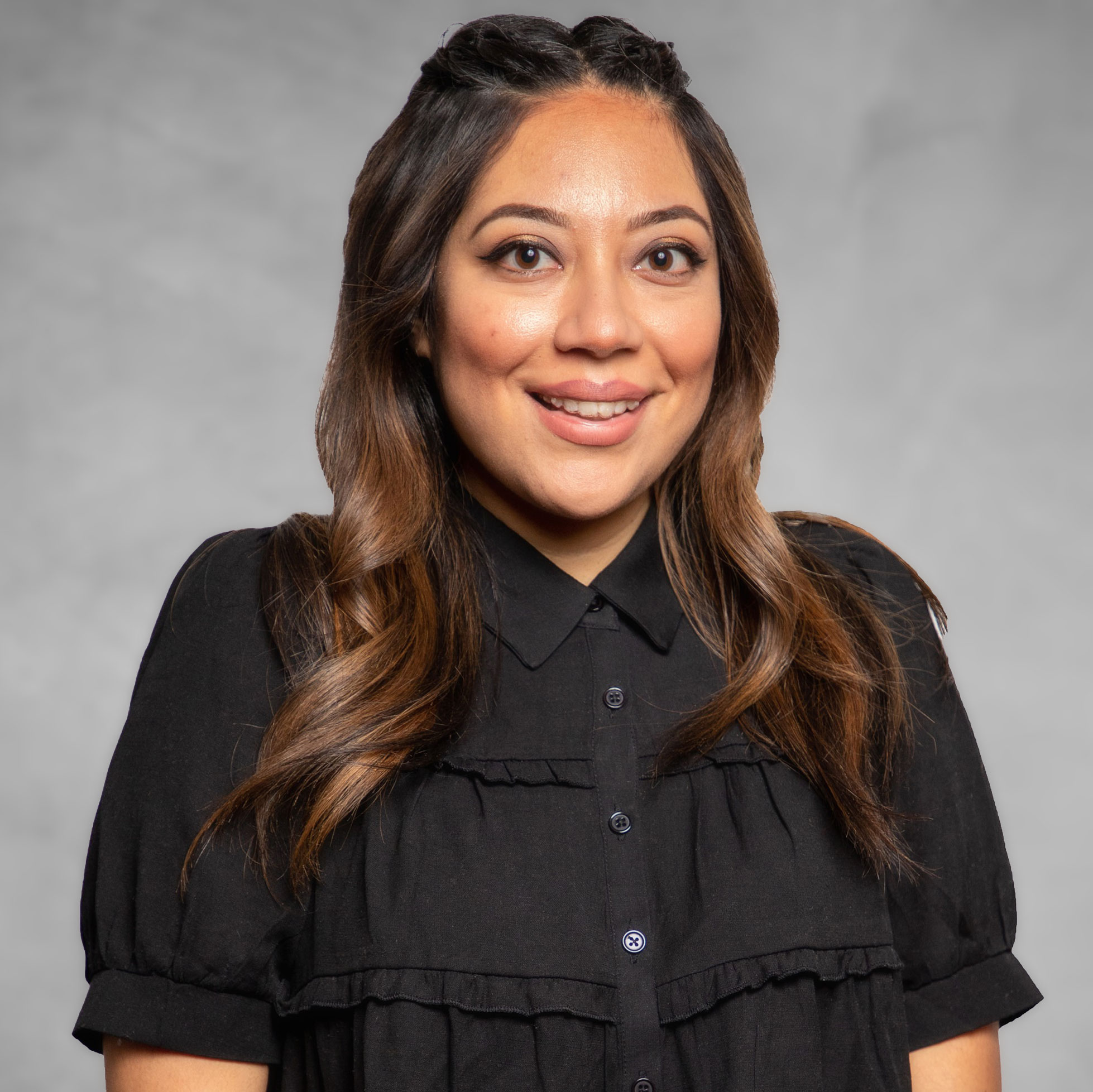 Vanessa Garcia
MEd, Vick Advising Excellence Center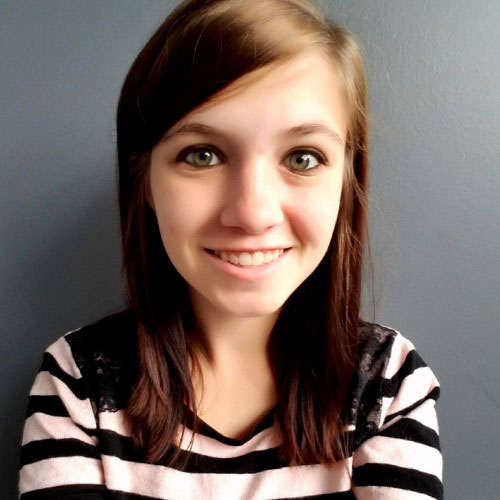 Stacy Pederson
Chandra Family Department of Electrical and Computer Engineering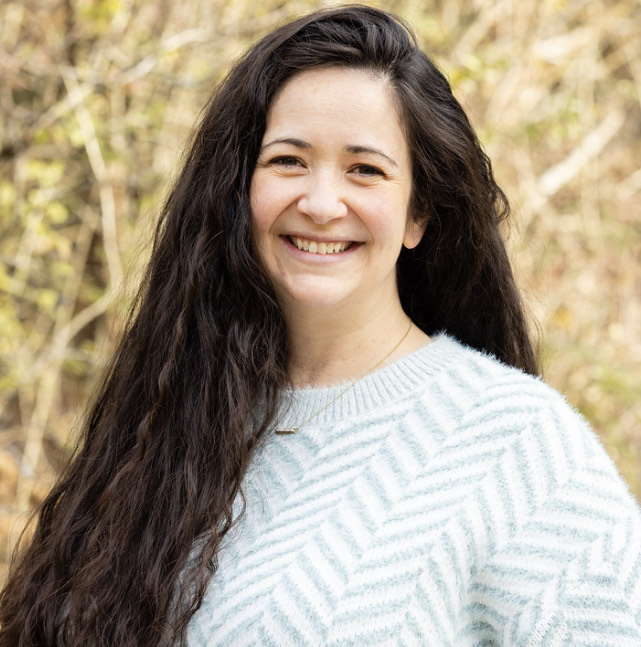 Elizabeth Penque
International Engineering Education within the Cockrell School of Engineering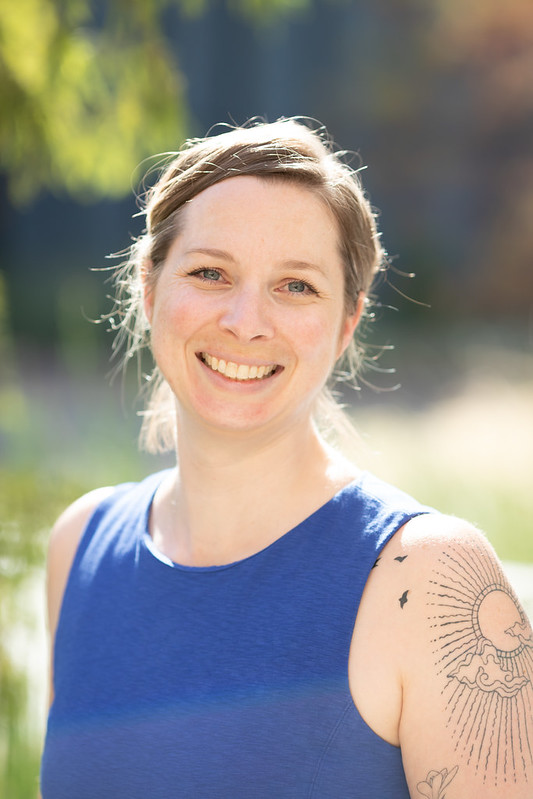 Brittain Sobey
Biomedical Engineering
2022
Kelly Frazer
Walker Department of Mechanical Engineering
Patricia Gutierrez
College of Pharmacy
Henry Hammond
Department of Geography and the Environment
Heather Peterson
Center for European Studies
Sarah Singer
BA '09, BA '09, Life Member, McCombs School of Business
2021
Jessica Bradford
Jackson School of Geosciences
Ana Dison
BS '92, Cockrell School of Engineering
Lia Haisley
College of Liberal Arts
Jessica Silva
BS '07, BS '12, Life Member, College of Education
Susan Somers
MA '12, College of Liberal Arts
2020
Josh Barham
BS '11, MED '18, McCombs School of Business
Richard Hogeda
BA '93, MED '02, Life Member, College of Education
Jennifer Porras
Moody College of Communication
Theresa Thomas
BS '99, Moody College of Communication
Sawyer Tedder
MED '18, College of Education
2019
Stephanie Cantu
BBA '09, BA '09, Life Member, McCombs School of Business
Jeff Hallock
MAR '08, Moody College of Communication
Jillian Kozlowski
Student Success Initiatives
Sarah McKay
Jackson School of Geosciences
Karen Weems
BA '87, MED '89, Life Member, College of Natural Sciences
2018
Wendy Boggs
Moody College of Communication
Jason Gentry
College of Liberal Arts
Alexis George
BA '12, School of Social Work
Lovelys Powell
BA '91, McCombs School of Business
Nikki Stinnette
Cockrell School of Engineering
2017
Andrevez Alvarado
BA '12, MED '15, Life Member, Moody College of Communication
Jasmine-Rose Schmitt
MED '12, Life Member, College of Liberal Arts
Letitia Monsey
BS '07, MED '13, McCombs School of Business
Megan Rovang
MED '05, College of Natural Sciences
Holly Smith
College of Liberal Arts
2016
Christine Anderson
BA '02, MA '07, School of Undergraduate Studies
Doug Haake
Moody College of Communication
Yma Revuelta
Cockrell School of Engineering
Alma Jackie Saledo
BS '03, MED '13, Life Member, College of Liberal Arts
Michael Schmidt
BA '03, PhD '14, College of Liberal Arts
Mark-Anthony Zuniga
College of Fine Arts
2015
Joni Carpenter
BA '82, MED '94, College of Liberal Arts
Brad Humphries
BS '93, BA '94, Life Member, College of Liberal Arts
Jessica K. Hust
Jackson School of Geosciences
David Ernesto Romero
College of Natural Sciences
Theresa Thomas
Moody College of Communication
2014
Julia Chinnock
School of Undergraduate Studies
Jonathan Pereira
BS '12, Cockrell School of Engineering
Deborah Salzberg
Jackson School of Geosciences
Susan Somers
MA '09, College of Liberal Arts
2013
Chase Dawkins
BS '06, Cockrell College of Engineering
Christine Fisher
College of Liberal Arts
Molly Gully
Cockrell School of Engineering
Mark Hemenway
BJ '98, College of Natural Sciences
Douglas Roberts
BS '02, College of Natural Sciences
2012
Jay A. Brown
BA '91, College of Liberal Arts
Megan Conner
BJ '94, MED '01, College of Liberal Arts
Thomas H. Griffith
College of Liberal Arts
Kristen Kessel
School of Social Work
Sarah Kitten
BA '02, MED '05, Cockrell School of Engineering
2011
Calina Coakwell
BA '97, College of Liberal Arts
Sue Holzaepfel
College of Education
Jennifer McHam
College of Education
Richard Ribb
BA '90, MA '92, PhD '01, College of Liberal Arts
Brent Winkelman
MA '03, McCombs School of Business
2009
Susan Brown
BS '82, College of Natural Sciences
Jeff Hallock
MAR '08, Cockrell School of Engineering
Richard Hogeda
BA '93, MED '02, Life Member, College of Education
Lovelys Powell
BA '91, McCombs School of Business
Veronica Vasquez
BA '15, Life Member, Cockrell School of Engineering
2008
Gregory S. Caldera
College of Pharmacy
Susan A. Jackson
College of Fine Arts
Courtney A. Lockhart
BA '03, Cockrell School of Engineering
Kelly J. McQueary
MED '93, PhD '97, Cockrell School of Engineering
Rob B. Poynor
College of Natural Sciences
2007
Stacey Amorous
MM '89, College of Liberal Arts
Richard H. Ribb
BA '90, MA '92, PhD '01, College of Liberal Arts
Theresa C. Thomas
BS '99, College of Communication
Janice V. Williams
Cockrell School of Engineering
Brent Winkelman
MA '03, McCombs School of Business
2006
Paula Foy
BS '81, MSSW '89, College of Natural Sciences
Susan Gamel
College of Education
Briana L. Mohan
College of Communication
John Theofanis
MA '91, Life Member, College of Natural Sciences
Arletta Tompkins
Cockrell School of Engineering
2005
Jaqueline Dana
College of Liberal Arts
Mickey Gonzales
BA '09, Life Member, School of Nursing
Rudy Ortiz
Cockrell School of Engineering
Emily Summers
Cockrell Schoo of Engineering
Cindy Zimmerman
Cockrell School of Engineering
2004
Eric Bowles
MED '02, College of Liberal Arts
Aida Gonzalez
BJ '98, MED '11, College of Communication
Greg Murphy
McCombs School of Business
Lara Scheindlin
MS '95, MBA '05, McCombs School of Business
Shane Sullivan
BFA '96, MFA '02, Life Member, College of Fine Arts
2003
Steve Alvarez
BA '96, MED '05, Life Member, College of Communication
Calina Coakwell
BA '97, College of Liberal Arts
Jeanne Crawford
BA '84, School of Architecture
Jeanne Freeland-Graves
College of Natural Sciences
Melva Harbin
College of Liberal Arts
2002
Sharron M. Cherry
Life Member, McCombs School of Business
Elaine Danielson
PhD '69, College of Education
Marilyn E. Lehman
MA '06, College of Liberal Arts
Paul Sullivan
BA '70, MLS '71, PhD '05, College of Liberal Arts
Helena Wilkins-Versalovic
International Office
2001
Arthur Allert
BA '79, BS '80, McCombs School of Business
Anthony Arriaga
BS '97, College of Communication
Christina Barnson
Cockrell School of Engineering
Natalie Bartush
McCombs School of Business
Susan Corbin
BS '76, MA '94, PhD '98, College of Communication
Alice Fisher
BA '83, College of Liberal Arts
Kristin Henn
College of Fine Arts
Richard Hodega
BA '93, MED '02, Life Member, College of Education
David Mendez
BSN '93, Cockrell School of Engineering
Judith Quinney
College of Natural Sciences
2000
William Black
LBJ School of Public Affairs
Dana Cloud
College of Communication
Lindsay Hale
MA '87, PhD '94, College of Liberal Arts
Cole Holmes
BS '84, EDD '04, Life Member, McCombs School of Business
Diane Larson
College of Natural Sciences
Burgess Mitchell
BS '93, Cockrell School of Engineering
Christina Perkins
BA '99, MED '04, College of Natural Sciences
Mary Susan Weinrich
McCombs School of Business
Judy Willett
College of Natural Sciences
Billy Wood
Cockrell School of Engineering
1999
Cindy Bippert
MED '97, College of Natural Sciences
Patricia Gore
Cockrell School of Engineering
Wiley Koepp
BA '95, Life Member, College of Fine Arts
Joel Mendolusky
BA '95, BS '95, College of Liberal Arts
Lara Schiendlin
MS '95, MBA '05, McCombs School of Business
Christine Schimdt
BS '88, Cockrell School of Engineering
Robin Sikula
MA '95, College of Education
Nancy Sutherland
College of Liberal Arts
David Trevino
College of Liberal Arts
1998
Susan Brown
College of Liberal Arts
Leslie Dean-Jones
College of Liberal Arts
Benjamin Dearman
MED '97, Life Member, College of Communication
Sue Gamel
College of Natural Sciences
Rachel Hinshaw
BFA '90, College of Fine Arts
Daniel Knauft
BA '81, MSSW '86, MLIS '98, College of Natural Sciences
Lovelys Powell
BA '91, Office of the Dean of Students
Patrick Wong
LBJ School of Public Affairs
1997
Elaine DeClerck
College of Liberal Arts
Curt Fludd
Intercollegiate Athletics
Glynda Groth
Cockrell School of Engineering
Christopher Johnson
BS '83, MED '02, College of Natural Sciences
Anthony Jones
McCombs School of Business
Jeanne Lagowski
Life Member, Special Contributing to Advising
David Laude
College of Natural Sciences
Richard Mattingly
BA '72, College of Natural Sciences
Mickie Sheppard
College of Pharmacy
John Theofanis
MA '91, Life Member, McCombs School of Business
1996
Stacy Amourus
MM '89, College of Liberal Arts
M. Ann Cartwright
Office of the Registrar
Lesley Dean-Jones
College of Liberal Arts
Joe Eivens
College of Education
Debra Gonzales
College of Liberal Arts
Maralyn Heimlich
Special Contributing to Advising
Jon Jaudon
Intercollegiate Athletics
Laura Luthy
BS '76, College of Pharmacy
David Mendez
BSN '93, Cockrell School of Engineering
Leodocia Pope
MA '61, PhD '83, College of Natural Sciences
Michelle Ronda
MA '93, Cockrell School of Engineering
Billy Wood
Cockrell School of Engineering
William Weaver
College of Liberal Arts
1995
Cynthia Cervantes
BA '90, College of Liberal Arts
Jeanne Crawford
BA '84, Undergraduate Advising Center
Benjamin Dearman
MED '97, College of Communication
Elaine DeClerck
College of Liberal Arts
Elizabeth Hastings
BA '77, College of Liberal Arts
Mary Hood
Office of Dean of Students
Cynthia Marshall
College of Communication
Ellen McDonald
BSW '81, BA '81, College of Liberal Arts
Arthur Rauch
Learning Skills Center
Lovelys Powell
BA '91
Lucinda San Miguel
College of Liberal Arts
1994
Olga Alvarez
BA '91, MPAFF '96, Life Member, College of Natural Sciences
Cathy Bounds
College of Communication
Virginia Burnett
College of Liberal Arts
Rodger Caspers
MFA '84, Life Member, College of Fine Arts
Jeanne Crawford
Undergraduate Advising Center
Patrick Davis
College of Pharmacy
Alice Fisher
College of Liberal Arts
Glynn Harmon
School of Library and Information Science
Samuel Issacharoff
School of Law
Dalisa Keenan
BS '80, McCombs School of Business
Diane Kjervik
School of Nursing
Fred Martin
College of Communication
Richard Mattingly
BA '72, College of Natural Sciences
Linda Porterfield Brown
BA '77, Life Member, College of Pharmacy
Arthur Rauch
Learning Skills Center
Lance Tatum
BAR '67, School of Architecture
Anita Vangelisti
PhD '89, Life Member, College of Communication
Richard Wilcox
College of Pharmacy
1993
Arthur Allert
BA '79, BS '80, McCombs School of Business
Alexandra Albright
JD '80, Life Member, School of Law
Courtney Brown
MPAFF '83, LBJ School of Public Affairs
Rosemin Gopaul
School of Architecture
Rachel Hinshaw
BFA '90, College of Fine Arts
Jo Anne Huber
Undergraduate Advising Center
Terry Kahn
BBA '64, School of Architecture
Dan Knauft
BA '81, MSSW '86, MLIS '98, College of Natural Sciences
Nelda Lillie
BA '76, School of Architecture
Laura Luthy
BS '76, College of Pharmacy
Richard Mattingly
BA '72, College of Natural Sciences
Shelley Riggs
BA '83, MA '96, PhD '00, McCombs School of Business
Loriene Roy
School of Library and Information Science
Patricia Seidenberg
MED '91, Life Member, Office of Dean of Students
Kevin Stark
College of Education
Jim Stice
Cockrell School of Engineering
Angela Dawn Solis
BS '79, College of Pharmacy
Roger Williams
College of Education
1992
Rosalie Ambrosino
PhD '85, Life Member, School of Social Work
Larry Doll
School of Architecture
Joe Eivens
College of Education
Jan Fox
MS '71, School of Nursing
John Howell
Cockrell School of Engineering
Heather Killen
McCombs School of Business
William Kloesel
BS '62, Life Member, College of Pharmacy
Donna Precht
College of Natural Sciences
Loriene Roy
School of Library and Information Science
Julie Schriber
BS, BA '87, Life Member, College of Liberal Arts
Gary John Springer
LBJ School of Public Affairs
Nancy Sutherland
College of Fine Arts