STUDENT AWARDS
Edward S. Guleke Student Excellence Award
The Edward S. Guleke Student Excellence Award, established by the Friar Society in partnership with the Texas Exes in 1977, honors the memory of Edward S. Guleke, a dedicated University of Texas student and leader. 
Each year, the award recognizes an individual at the junior level of undergraduate studies or above who has distinguished academic credentials, has made significant a contribution to the university through campus-wide activities, and evidences the personal attributes of character and integrity that have earned the respect and admiration of his or her peers.
The nomination period for the 2021–22 Edward S. Guleke Student Excellence Award is now closed.
Edward Seewald Guleke, a native of Amarillo, was one of the most outstanding young men ever to attend The University of Texas. As a student, he was a member of the Government, Economics, and German honor societies. He also participated in intramural and intercollegiate athletics, and served as an Orientation Advisor and SCOOP member from 1970 to 1972. In addition to being active in the Texas Union and Student Government, Edward was pledge class president and a national representative for the Texas chapter of Delta Tau Delta Fraternity.
Many organizations recognized Edward's unique contribution to The University. He was selected for membership in the Friar Society in 1971. In subsequent years, he received the Dad's Day Association and the Cactus Outstanding Student Awards, as well as the Texas Cowboys' Arno Nowotny Award. Edward's superlative performance in academics, athletics, and leadership led to national recognition in both 1973 and 1974 when he was a finalist for the Rhodes Scholarship. After graduating Phi Beta Kappa from the University in 1973, Edward received an M.A. from the Fletcher School of Law and Diplomacy in 1974. Until his death at age 24, he was an international economist with the U.S. Treasury Department.
However, tales of collegiate glory and awards don't tell the whole story. Edward was also a mountain climber of considerable accomplishment. He had climbed mountains in Europe and South America, as well as the United States, and seemed to take an almost spiritual approach to the challenge of nature. His intellect grasped with relative ease the "what" of things, and went on to engage the more difficult issue of "why" with the same enthusiasm that marked his every endeavor. Perhaps more than any other attribute, Edward's enthusiasm for life marked him as a special person.
When Edward died on an expedition to climb Mt. McKinley in July 1976, a number of his friends felt that the most fitting memorial would be an annual scholarship award recognizing the student whose enjoyment of life and pursuit of excellence mark him/her as an extraordinary person also. The Friar Society, Delta Tau Delta Fraternity, the Orientation office, and the Texas Exes requested contributions from their members and alumni. The response was enthusiastic and in less than four months enough money had been contributed to endow the scholarship.
The purpose of the award is to recognize the student whose excellence in academic, extracurricular, and personal achievement is in keeping with the memory of Edward S. Guleke.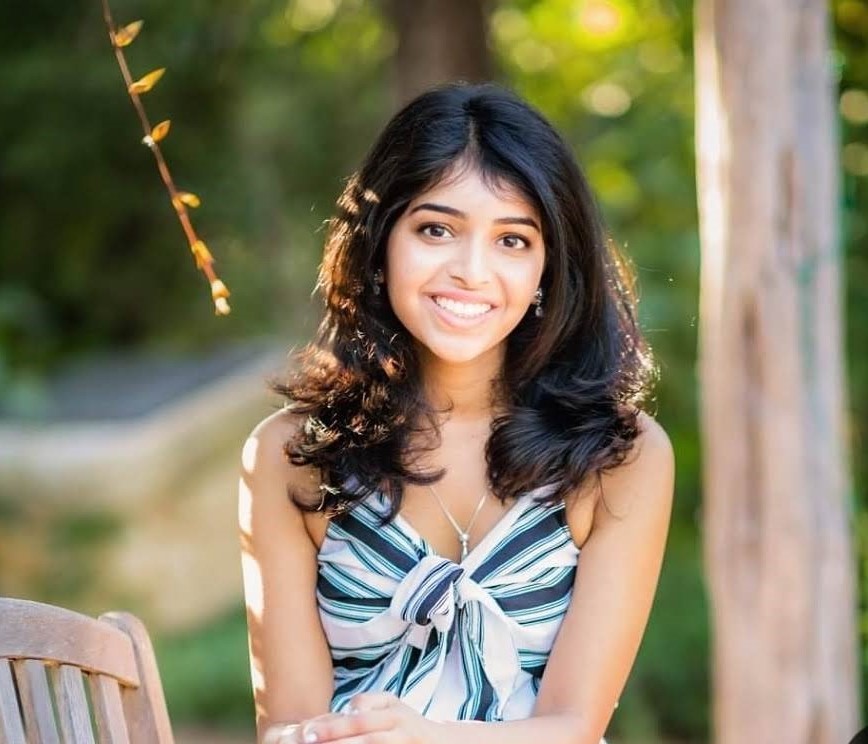 Aditi Merchant
Cockrell School of Engineering
Aditi Merchant is a junior in the Department of Biomedical Engineering in the Cockrell School of Engineering at UT Austin. She is the recipient of the Stamps Forty Acres Scholarship, supported by the Boyce Family. She is also a Distinguished College and Roden Scholar. While maintaining a 4.0 GPA, she has been involved in Texas Engineering World Health and served in multiple leadership positions across campus. She led the creation of a diagnostic app to diagnose leukemia from blood smear images and worked with engineering and design teams to create and launch CloudCare, an app that helps children suffering from chronic dermatological diseases log symptoms and medication usage to improve the efficacy of their treatment. As an intern at the Cleveland Clinic, Merchant developed a novel mask design intended for athletes that optimized breathability, filtration, and comfort. She participates in UT Student Engineers Educating Kids, is involved in the Society of Women Engineers, and has served as the outreach coordinator of a project aiming to increase STEM proficiency in the deaf student community. 
 
In April 2020, Merchant co-founded Big & Mini to reduce social isolation among older adults and provide mentorship to young adults by connecting them virtually. She has worked in three research labs and at Eli Lilly, where she earned the Outstanding Intern Award. She earned a grant for independent research in the Sakiyama-Elbert lab. She won 1st place for her microneedle COVID-19 vaccine patch at the Biomedical Engineering Case Competition and 2nd place at the Student Engineering Council Case Competition.
2021
Suseth Muñoz
BA '22, BSALD '22
2020
Brandon Chukwunyelu Okeke
BSA '20
2019
Kelsey Mumford
BSA, BSN '19, Life Member
2018
Jonathan Kyle Monk
BS '19, Life Member
2017
Marilu Sanchez
BS '17
2016
Joseph Lingren
BS '17
2015
Jacob Spangler
BA '14, BBA '15, Life Member
2014
Emily Hunter Smith
BA '15
2013
Katherine Layton
BS '14, Life Member
2012
Andrew Nash
BA '12, Life Member
2011
Darcy Kues
BA '11
2010
Natasha Immaraj
BA, BBA '10, Life Member
2009
Joseph Grasso
BS '09, MA '12, PhD '14
2008
Danielle Bartz
BA '08, MPAFF '15
2007
Michelle Robinson
BA '07
2006
Tepera R. Holman
BA '07, MED '09, Life Member
2005
Julie Wimmer
BA '05
2004
Slyman M. Majid
BA '04, Life Member
2003
Ty Wesley Cobb
BBA, BA '03, JD '06, Life Member
2002
Keith Rainwater
BA '02
2001
Andrew Friedberg
BA, BBA '02, Life Member
2000
Aurora Lora
BA '00, Life Member
1999
Marianna Vishnevetsky
BA '99
1998
Paul Navratil
BS, BA '99, MS '06, PhD '10, Life Member
1997
Kimberly Jones
BA '97
1996
Marcus Escobedo
BA, BA '97
1995
Brian Siegal
BA '95, JD '98, Life Member
1994
Lisa Epifani
BA '94, Life Member
1993
Howard Nirken
BA '93, MPAFF, JD '97, Life Member
1992
Lara Johnson
BA '82, Life Member
1991
Jennie Germann
BA '92, Life Member
1990
Chris Bell
BA '90, JD '96
1989
Monica Neumann
BA '90, Life Member
1988
Michael Cohen
BA '88, Life Member
1987
Paul Tobias
BA '87, JD '90, Life Member
1986
Trent Thomas
BBA '86, JD '90, Life Member
1985
Ann Gill
BA '85, JD '88, MPAFF '88, Life Member
1984
Denise Abend
BA '84, Life Member
1983
Julie Tindall
BA '81, MBA '83, Life Member
1982
Phil Nenon
BA '82, Life Member
1981
Eric English
BA '80, JD '85, Life Member
1980
Rob Walters
BA '80, JD '83, Life Member
1979
Starr Braun
1978
Terree Bowers
BA '76, JD '79, Life Member
1977
William Parrish
BA '75, JD '78, Life Member