The Texas Chillin' Team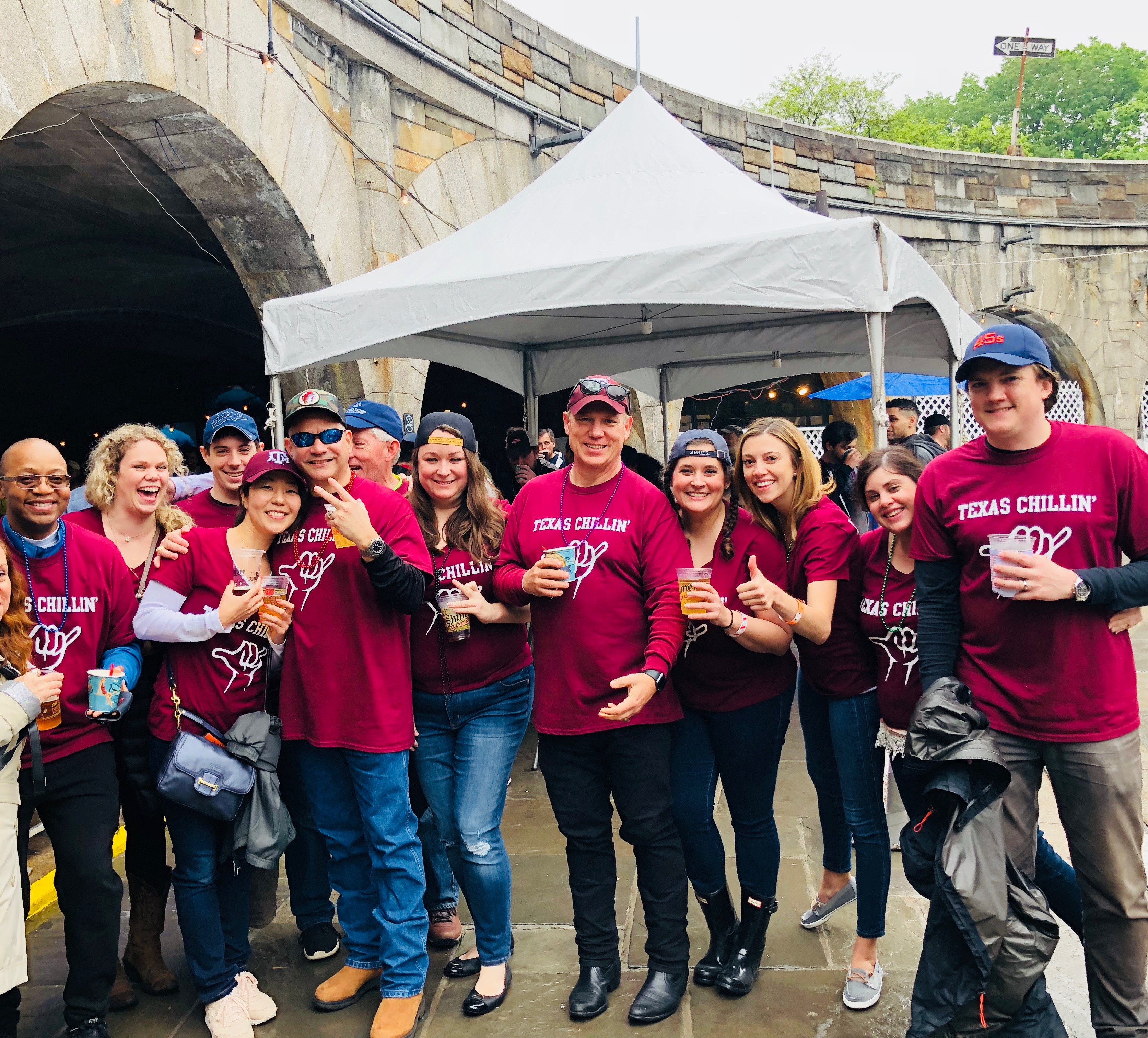 "The Texas Chillin' team grows each year but the core team members have been serving up award winning chili in New York City since 2015.  Dave is the team captain and keeper of the award winning recipe, Tim is the "heat meister" responsible for bringing the chili heat, Miss PJ serves up the chili, Lauren "L-Mac" and Kyle "Day-Day" are our graphic design artists who also wrangle the votes in the crowd."
Chili con Blarney is back again!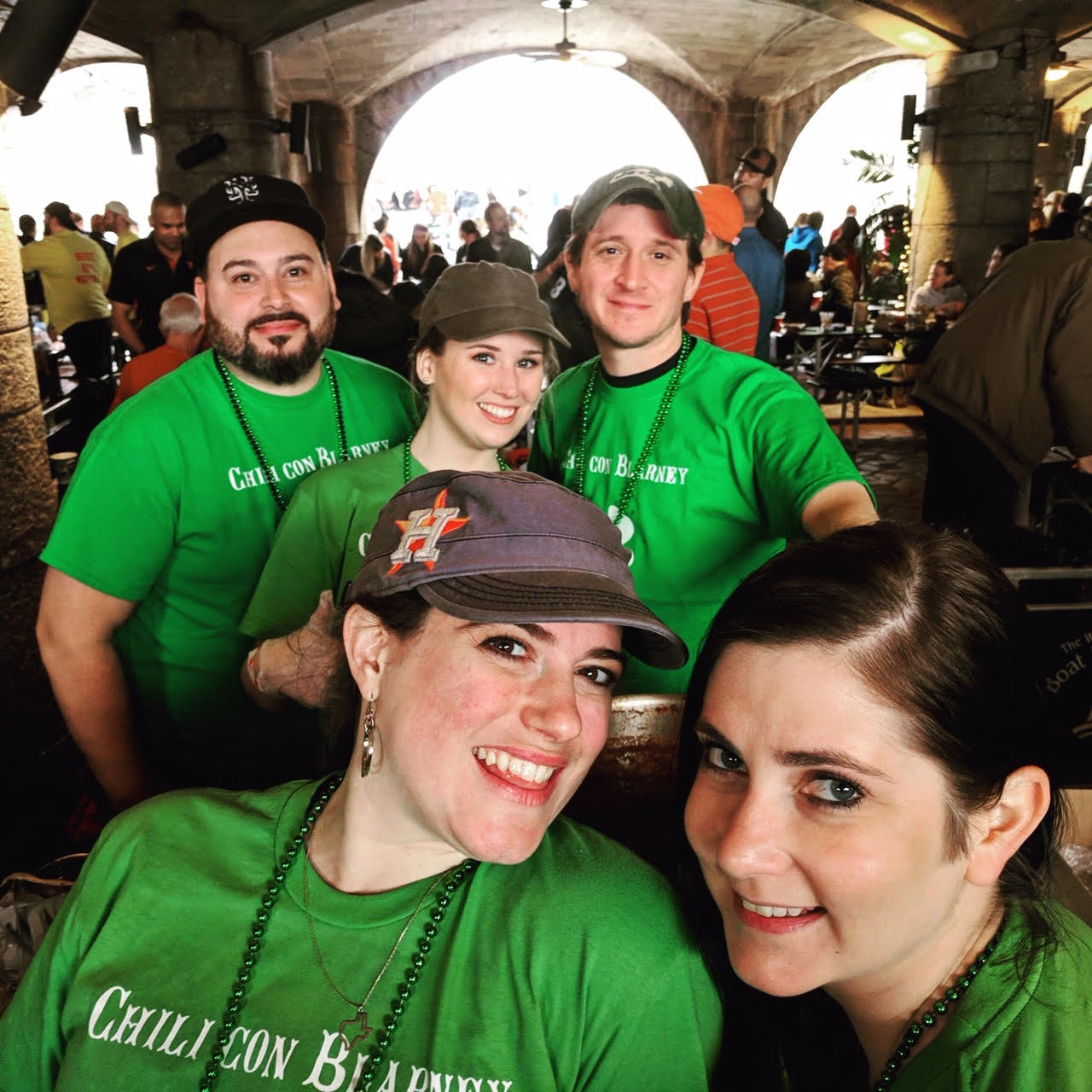 Chili con Blarney is a team that is all about those friends that become family. Some members have changed through the years but the spirit remains true and the chili keeps getting better!
The Heat Packing District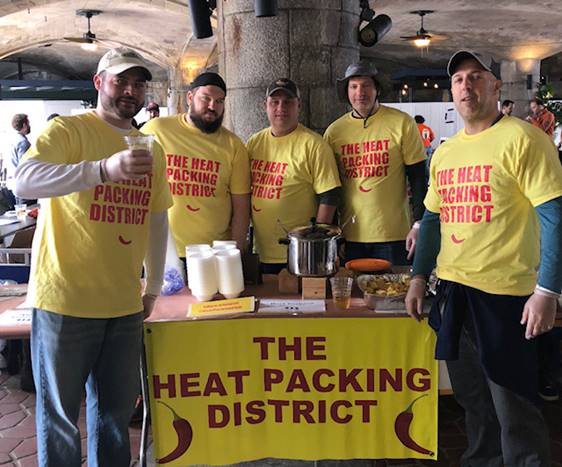 The Heat Packing District returns for its 4th year along with its 2017 and 2018 1st Place Chili. Members Lou, Bill, Keith, Rob, and Mike all hail from the Tri-State area and aspire to master the flavor and heat of true authentic Texas Chili.