Briefing Room: May 28, 2019
Posted May 28, 2019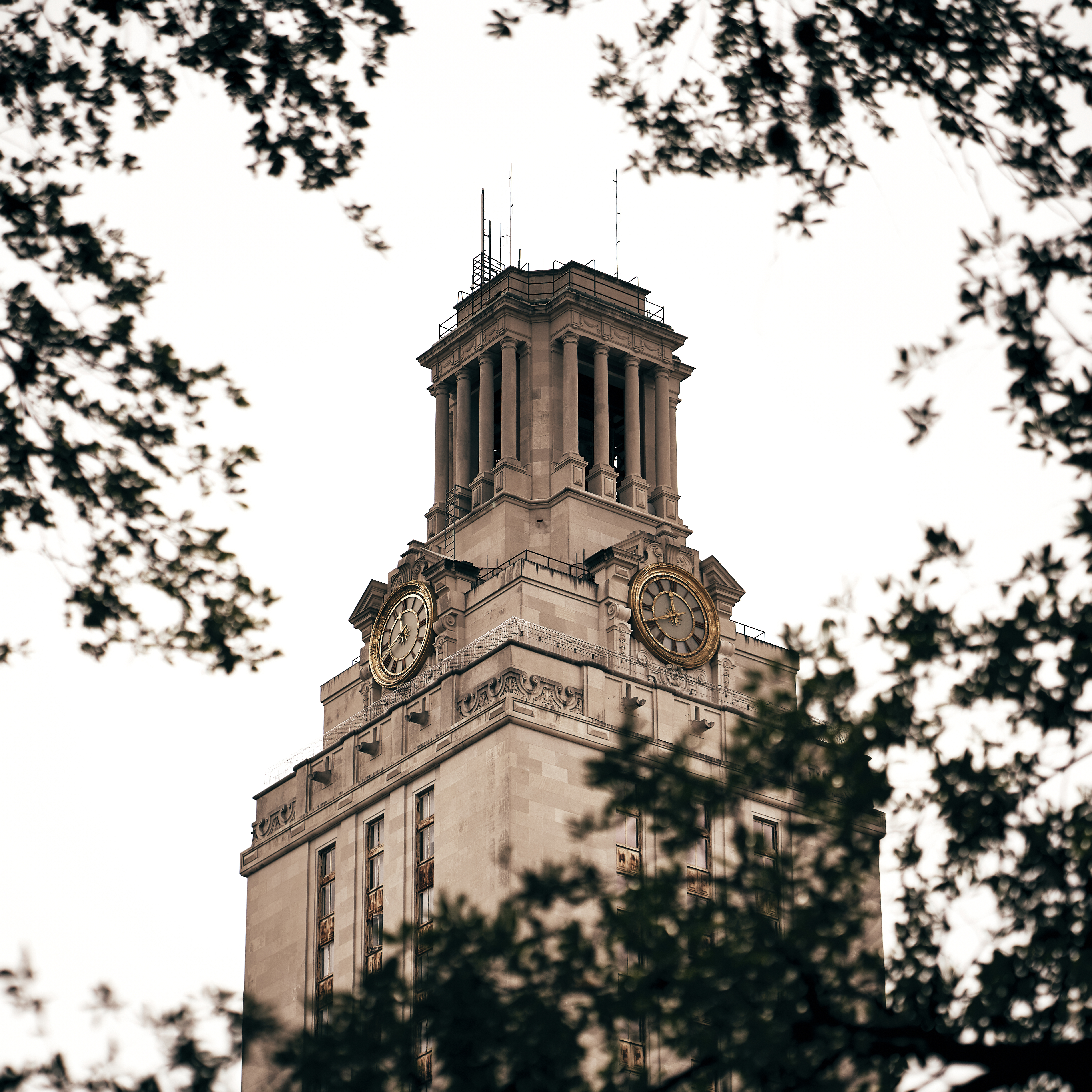 Happy Sine Die!  
This past Memorial Day marks the end of the 86th Legislative Session. The House and Senate adjourned for the interim. Here's a breakdown of outcomes for the Texas Exes legislative priorities and a few other key issues that will affect higher education institutions. UT Austin's appropriation for the next two years will increase by about 4%, totaling $867.7M, up from $835M in the last biennium. 
Core Academics 
We asked the legislature to restore formula funding to 2009 levels to best support the university's academic functions. If funding could not be restored to those levels, we encouraged the legislature to hold formula funding at current levels.  
Total formula funding for UT Austin is up 1.5%. While this is not yet putting formula funding back to 2009 levels, it's a very positive outcome for UT and our state. Increased state support for higher education ensures our colleges and universities attract high-quality faculty, conduct life-saving research, and maintain affordable tuition levels for Texas students; UT Austin plans to use these critical state dollars to provide a unique and quality student experience for every Longhorn.  
The legislature voted to keep our state's future big and bright by wisely investing in the future.  
State support for higher education institutions is an investment in a productive economy for generations of Texans.   

Longhorns will become leaders, educators, lawyers, business owners, music directors, and professionals who improve the quality of life for all Texans.  

UT Austin alumni working in Texas generate an accumulated contribution of $6.2 billion in state income to the economy each year.  
Student Aid 
We asked the legislature to strengthen support for the TEXAS Grant program by creating an incremental increase in funding with the goal of eventually supporting 100% of eligible students. 
The legislature strengthened the TEXAS Grant Program by $40M annually, which will fund 70% of eligible students at $5,000, which is up from $786.5M or 50% of eligible students in the last biennium.  
This is a big step forward to establishing funding for 100% of eligible students.  
• This allows for more Texas students to attend public higher education institutions in Texas and practically manage their debt after graduation.  
• As students and their families can more easily afford high-quality higher education, the Texas economy will see a net positive production.  
• UT alumni utilize their valuable new abilities to enrich, educate, and bring economic innovation back into their communities.   
Research 
We asked the legislature to continue to invest in research programming at the public Tier One institutions through the Texas Research University Fund and Governor's University Research Initiative.  
The Texas Research University Fund was appropriated $147.07 M, which represents an 17.5% increase over the previous biennium. UT Austin and Texas A&M University share these dollars that ensure exceptional research and innovation is thriving in Texas. Research at UT Austin not only creates lifesaving and important developments but also allows students to gain practical education in state-of-the-art facilities that provides them with real-world experience to succeed after graduation. 
With these critical funds, UT Austin's award-winning faculty and students can produce innovative technologies for the state of Texas such as:  
• the MasSpec Pen – an innovative medical tool that spots cancer instantly.  
• Stampede2 – UT Austin's highly-advanced supercomputer that provided on-the-ground intel to emergency responders during Hurricane Harvey.  
• the TexNet Seismic Monitoring Program – UT's state-run earthquake monitoring system, which predicts patterns across Texas to help prevent earthquakes in the future.  
In addition to these key budget priorities, the Legislature also allocated additional funds to rebuild the Marnie Science Institute in Port Aransas, and to foster growth for the Dell Medical School.  
 Higher Education Legislation  
 The Texas Legislature also passed legislation that will have an effect on higher education in the areas of free speech on campus, the transfer of course credits between community colleges and universities, and sexual assault. 
Free Speech 
SB 18, authored by Sens. Huffman and Nelson, will require universities to create more uniform policies for free speech – including ensuring that universities have disciplinary procedures for students who interfere with free speech on campuses.  
Sexual Violence 
HB 1735, authored by Rep. Howard, will require educational institutions to adopt certain policies on campus for sexual harassment, sexual assault, dating violence, and stalking – including ensuring that peace officers complete training on trauma-informed investigation.  
SB 212, authored by Sen. Huffman, creates a reporting requirement for certain incidents of sexual harassment, sexual assault, dating violence, or stalking at certain public and private institutions of higher education. 
Credit Transfer 
SB 25, authored by Sen. West, creates changes to how credits are transferred between community colleges and four-year universities. The bill reorganizes lower-division community college courses to create a clearer process to determine how the credits will transfer to four-year schools and apply to degree programs. Further, it also requires colleges and universities to report courses that are not transferable to the Texas Higher Education Coordinating Board.  
The 86th Legislative Session was positive for higher education and for UT Austin. The Texas Exes is grateful for the support of advocates, staff, and legislators who continued to strengthen higher education in Texas.