Read the newly-updated Hispanic Alumni Network bylaws! (updated April 12, 2016)
Have a purchase request? Complete this form and send it to the Network Treasurer, Diana Mil.
Contact Us
Network Chair: Casilda Clarich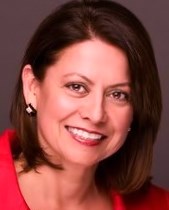 Born and raised in Corpus Christi, Ms. Casilda (Casi) Clarich is the first woman in her family to obtain a college education.  Casi is a Texas Exes Life Member with an undergraduate degree (BBA) from University of Texas and Executive MBA from Baylor University. She currently brings her professional experience and passion for higher education as Director of Development for Con Mi Madre, a non-profit organization chartered to help young Latinas obtain their college education. Prior to this role, Casi served as Director of Membership and Marketing for the Greater Austin Hispanic Chamber of Commerce, GAHCC.
Prior to working for the GAHCC, Casi began her career in the private sector, working for two Fortune 500 Companies: Lockheed and Motorola, Inc.  Her love of entrepreneurship and her passion for the Hispanic community blends beautifully allowing her to work at the Greater Austin Hispanic Chamber of Commerce with intention every day.  Always the entrepreneur, she is also the Founder and CEO of Your Smart Closet, Inc., a woman's fashion on-line exchange company.
Casi remains actively involved in the community, serving on various boards and advisory panels.
She proudly states her greatest accomplishment will be helping her three children graduate from college: Christopher, 26- year old (graduate from UTSA); Alexander, (Senior at Texas State University) 23-year old; and Cristina, 19-year old sophomore at the University of Texas.
Favorite UT Memory: Walking the drag on a crisp, fall day gearing up for a Longhorn Football game and watching the eclectic and diverse crowd of people on the corner of Guadalupe and 24th. 
Treasurer: Diana Mil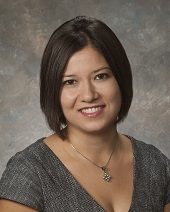 Diana Mil, born and raised in Corpus Christi, Texas, moved to Austin, Texas to attend The University of Texas at Austin where she graduated in 2001 with a Master in Professional Accounting and a Bachelor of Business Administration.  She is a Certified Public Accountant in the State of Texas.  Diana began her career with Ernst & Young LLP in their audit practice.  She went on to join SigmaTel, Inc. as an accounting manager and is presently a senior audit manager with Maxwell Locke & Ritter, LLP, the largest accounting firm in Austin, Texas.  Diana provides value added auditing and consulting services to small and mid-size businesses in various industries, including nonprofit, private equity and venture capital, real estate and employee benefit plans.  Diana is available to her clients  year round and serves as their trusted business advisor.
Valuing her community, Diana serves as the treasurer with the Hispanic Alumni Network as well is a Social Venture Partner with Mission Capital.  Diana was formerly on the Finance Committee of Austin Chamber Music Center and was a Leadership Council Member for the American Lung Association, chairing Austin's first stair climb fundraising event in 2010.
Diana is married to Robert Mil and have a daughter, Evangeline Mil.  
Secretary: Liz Harder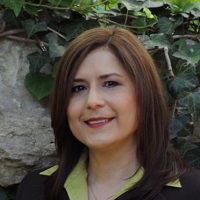 Liz Harder is a native of Corpus Christi, Texas.  She earned a BBA in Accounting from The University of Texas at Austin.  She started her career in public accounting with KPMG then spent several years in accounting management roles in Corpus Christi, Dallas and Houston. In 1993 she started her career as an Executive Recruiter in Houston.  Liz had always been interested in business ownership, so in 1996 she founded a firm to provide talent acquisition services to technology companies.  In 1998 she founded Harder Consulting, a search firm specializing in direct hire and temporary placement of accounting and finance professionals. In 2013 she merged her firm with Bridgepoint Consulting where she served the Principal over the Professional Search Practice until March 2016.  While working in the search industry Liz enjoyed helping companies find the best candidates for their open positions and helping job seekers find great jobs.   Liz served in leadership roles for a variety of organizations including the Texas Association of Personnel Consultants, Capital City Association of Personnel Consultants (TAPC), Austin Chapter of the Association of Latino Professionals in Finance & Accounting (ALPFA), and the American Association of Finance and Accounting (AAFA). She is a Life Member of the Texas Exes and serves on the Hispanic Alumni Network. She is a Certified Public Accountant (CPA) and Certified Personnel Consultant (CPC).   She is married to Steve Harder.  They have a son, Michael Harder, who is also a graduate of The University of Texas. Liz enjoys attending UT football games, traveling and spending time at the beach. 
Alumni Outreach and Communication: Cynthia Ramos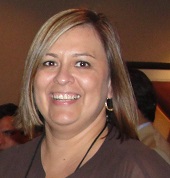 Cynthia Ramos, born and raised in Mission, Texas, is a Texas Exes Life Member with a BBA in Accounting & a BA in Economics from the University of Texas at Austin.   Ms. Ramos is the President of Ramos Accounting & Administrative Services, LLC a certified public accounting & third party administrator firm.  The firm provides accounting, consulting & administrative services to insurance companies.  Before becoming a small business owner, Cynthia acquired her insurance expertise at several life insurance companies.  She held positions in the controller, corporate accounting, financial reporting, claims, premium accounting, and compliance functions.   In the community, Cynthia is the Life Chair of the Texas Chapter of the Insurance Accounting & Systems Association (IASA), Austin CPA Chapter Inclusiveness Committee Co-Chair and Past President of ALPFA (Association of Latino Professionals in For America).  She is also involved with the Texas State Board of Public Accountancy Scholarship Program Advisory Committee (SPAC), is the North Austin Coordinator for the Las Comadres & Friends National Latino Book Club, Finance Committee & past Chair for the Austin Affiliate of Susan G. Komen for Cure and is a member of the American Institute of Certified Public Accountants and Texas Society of CPAs.   Favorite UT Memory:  Living in both wings of Jester dorm her freshman and sophomore years where she made life-long friends and late night studying in the based at the Perry–Castañeda Library.  
Fundraising: Julie Prebula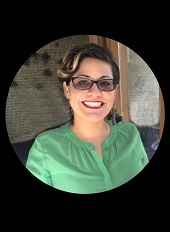 My experience spans just under two decades as a sales and marketing leader for Fortune 500 companies like Disney, where I led the multicultural promotions team for the Disney Channel network and Radio Disney; also industry relics like Capitol Records, where I served as the customer marketing director for Capitol Latin and promoted music from my hometown celebrity, Selena; to consulting innovative tech startups and small businesses in marketing and media relations.
It wasn't long after graduating with a BS in Advertising from the School of Communications at UT Austin, that I experienced my first layoff from my first career employer: business and technology innovator, 3M. As luck would have it, I traded the "music capital of the world" for the "entertainment capital of the world," and uprooted to Los Angeles, to spearhead the PR and promotions department of Latin Jazz record label, Moondos Records. Through an eclectic mix of mentors, artists and newfound friends, I devoted all my time exploring LA's Latino music scene, which involved getting to know the who's who in media and in politics.
After 13 years on the west coast, I've returned to Austin, to explore an implement my own entrepreneurial ventures. With the foresight of my incredible husband, we have established and are growing our own business as agency owners in the insurance and retirement industry. Everyday we help families protect their most valued assets, their love ones.  At Family First Insurance and Financial Services we specialize in Mortgage Protection / Life, Retirement and Annuities for families and businesses.
As the new parent to a senior in high school and a junior in college, I have a passion for helping our students succeed.   
Thank you for allowing me to be of service!
Membership: Amalia Rodriguez-Mendoza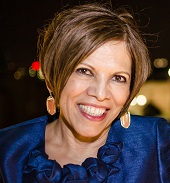 Amalia Rodriguez-Mendoza served as Travis County District Clerk for 24 years. Elected in 1990, Ms. Rodriguez-Mendoza retired in 2014.    A native of Del Rio, Texas, Ms. Rodriguez-Mendoza earned a Bachelor's degree from the University of Texas and Master's degree from Antioch College. Her career includes service within the non-profit sector as well as government. Currently she is a consultant with INTRESYS, a software company headquartered in California and provides e-government solutions in 19 states. As District Clerk, she was an innovator in organization and use of technology; she instituted an award-winning online jury impaneling system (I-Jury), believed to be the first in the country in 2002.   Ms. Rodriguez-Mendoza has extended her leadership outside Travis County, including as President of the County and District Clerk Association of Texas and Chair of the Legislative Committee. She currently serves on the Judicial Committee on Information Technology appointed by the Chief Justice of the Texas Supreme Court.    In 2014, she was the recipient of the Lifetime Achievement Award from the Greater Austin Hispanic Chamber of Commerce. In 2013, she received the University of Texas at Austin "Community Leadership Circle Award" and was also recognized for her leadership at the Authentic Mexico gala. She was also featured in the "Backwards in High Heels, Getting Women Elected: 1842-1990" exhibit at the Austin History Center. Ms. Rodriguez-Mendoza is also one of the founders of the Hispanic Women's Network of Texas (HWNT) organization.    Ms. Rodriguez-Mendoza currently serves as a board trustee of the Austin Lyric Opera and is a board member of Austin Classical Guitar.  She is the membership chair of the Hispanic Alumni Network and a Lifetime member of the Texas Exes.
Student Outreach and Recruitment Committee Chair: Leticia Acosta
Leticia G. Acosta is a native of Bay City, TX and earned a B.A. in Government from The University of Texas at Austin. This Texas Ex Life Member is the current director of Subiendo: The Academy for Rising Leaders and the Hispanic Leadership Initiative at the UT McCombs School of Business. Prior to this role, she worked for 10 years with the Texas Exes in various positions, including Director of Public Policy, Director of Alumni Relations and Deputy to the Executive Director. 
During this time, she was responsible for the association's legislative advocacy program of 1600 alumni and friends, worked with the Board of Directors, and had oversight of the university's 11,000 international alumni active with chapters and networks around the world. Leticia gained an interest in policy and access to higher education during her time as chief of staff to Texas State Representative Tom Uher. Working with Subiendo gives her the ability to help students understand the policy challenges of our state, while encouraging them to not only pursue a higher education, but to believe in their potential and aspire to lead. 
Leticia is married to a fellow Longhorn, Armando Acosta. They met in biology class almost 20 years ago and now have two children, Isabella and Ryan. 
Favorite UT Memory: My favorite memory is probably one many others share. It's the Rose Bowl championship game in 2006. Standing in the crowd watching Vince Young step into the end zone and clinch the win against USC was unbelievable. I don't think I've ever screamed louder, slapped hands harder, or hugged more complete strangers than in that moment. Thank you Horns! 
Fiesta Committee Chair: Erica Saenz
Erica Saenz joined The University of Texas at Austin in 2008 and currently serves as Assistant Vice President for Community and External Relations (CER). The CER portfolio includes DDCE's Communications and Special Events teams and the Community Engagement Center. CER is also responsible for providing program and sponsorship management for campus and community partnerships. Erica holds a bachelor's degree from UT-Austin and a master's degree from UCLA.
Prior to coming to UT-Austin, Saenz held various positions at UCLA including serving in the Chancellor's Office where she liaised with campus and community constituencies on behalf of the Assistant Chancellor and Assistant Provost and gained eperience in managing emerging areas of campus concern of both external and internal origin. 
Scholarship Committee Co-Chair: Mark Trevino

Mark  A. Treviño is the Area Manager of Reclamation's Oklahoma-Texas Area Office, which includes most of Texas, all of Oklahoma and southern Kansas, making the area one of the largest geographical areas within Reclamation.  As the Area Manager, Mark is responsible for 11 Reclamation projects, which provide municipal and industrial water to over one million people.  His office oversees significant recreation, fish and wildlife, and flood control benefits for the people of Texas, Oklahoma and Kansas. Mark started his career at Reclamation in 1980 as a Civil Engineer on the Nueces River Project in Three Rivers, Texas during the construction of Choke Canyon Dam and Reservoir. Throughout Mark's career with Reclamation, he has gained experience in various computer systems and water management practices and assisted in the implementation of existing and newly developed computer applications and hardware.  He has held engineering positions in Texas and Oklahoma and spent 11 years as a Hydraulic Engineer in at Reclamation's Technical Services Center where he worked throughout the 17 Reclamation States in addition to working with many of Reclamation's international clients assisting with the application of computer hardware and software to aid with water management decision-making. In 1998, he completed Reclamations Executive Leadership Development Program. Prior to moving to Austin in 2003, he spent three years as Manager of the Closed Basin Project in Alamosa, Colorado.  In 2005, Mark received the U.S. Department of the Interior Commissioners Superior Service Award.  In 2009 he was the recipient of the Cooperative Conservation Award.  
Mark obtained a Bachelor's of Science degree in Architectural Engineering from the University of Texas in 1980 and a Master's of Science degree in Civil Engineering in May 2000 from the University of Colorado-Denver. Reclamation is the largest wholesale water supplier and the second largest producer of hydroelectric power in the United States, with operations and facilities in the 17 Western States.
Scholarship Committee Co-Chair: Gabe Terrazas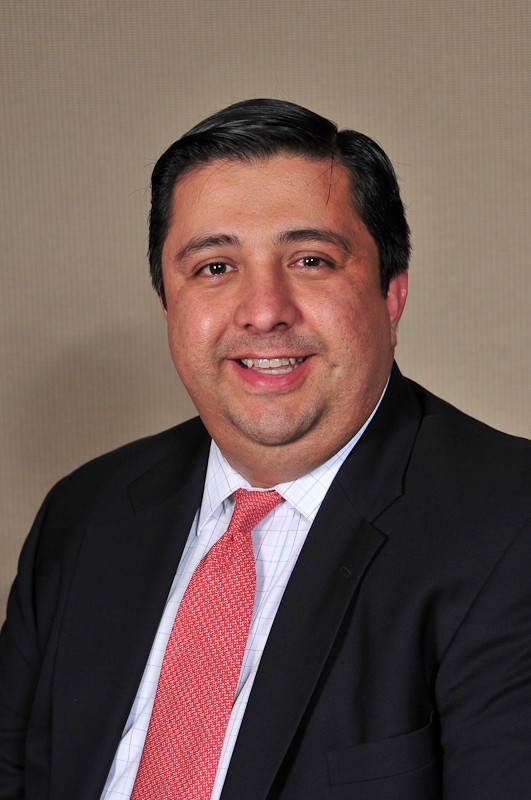 Gabe Terrazas has 15 years of banking experience, most recently as a Senior Banker in the Commercial Banking group at JPMorgan Chase.  Gabe handles a portfolio of companies in Central and West Texas with revenues ranging from $20 million to $500 million.  His role includes providing traditional banking products along with strategic services.  Prior to his role in the Commercial Bank, Gabe spent five years with J.P. Morgan Chase & Company's Corporate Investment Banking Group in Dallas.  His duties included strategic and financial advisory services, capital raising,and mergers and acquisitions.  Gabe also worked for FTI Consulting, a leading financial restructuring and bankruptcy consulting firm.  He worked with several syndicated bank restructurings in the energy and power sector along with bankruptcy proceedings for several large corporates.  His experience included both domestic and international assignments.  Gabe received both his BBA in Finance and MBA with honors from the University of Texas at Austin.