April 23 & 24
All rings purchased by 11:59 p.m. on February 28, 2020, will be eligible to take part in these unforgettable events. 
Tower Dedication
April 23, 2020
Rings spend the night in the UT Tower, which is lit in our recipients' honor.  
Ring Celebration
April 24, 2020
The rings emerge from the Tower and are presented to students and alumni!
Orders placed by 11:59 p.m. on Feb. 28 are eligible to participate in these unforgettable events this semester.  
To give each recipient an unforgettable moment, we are offering several group celebrations, each at a different time.
All recipients who purchase a ring by 11:59 p.m. on February 28 will receive an email with the registration link to sign up for a celebration group at the end of March. Recipients must sign up for a group prior to the Ring Celebration. Groups are first come, first served and will fill up quickly! Sign up for your top choice as soon as possible. 
The Ring Celebration groups will be announced at the end of March. 
After signing up for a group, you will receive an email confirmation. Keep this handy for check-in! 
Come Prepared 
Don't forget to bring your photo ID to check-in (student ID, driver's license, passport). Rings will only be distributed to recipients with proper photo ID. You also will need to provide your email confirmation for your group. 
Be on Time 
The area will open 10 minutes before your group time and the guest speaker and procession of the rings will begin on time. 
Come Photo Ready 
Wear your best burnt orange! You will want to document this exciting and huge accomplishment. We will have photographers all around to assist in capturing this moment. Once the program is over, we encourage you to take personal photos outside the gated area, near the fountain, and all throughout your favorite spots on campus. Share your photos with the hashtag #UTRing!   
Parking 
Paid parking is available at the following UT parking garages: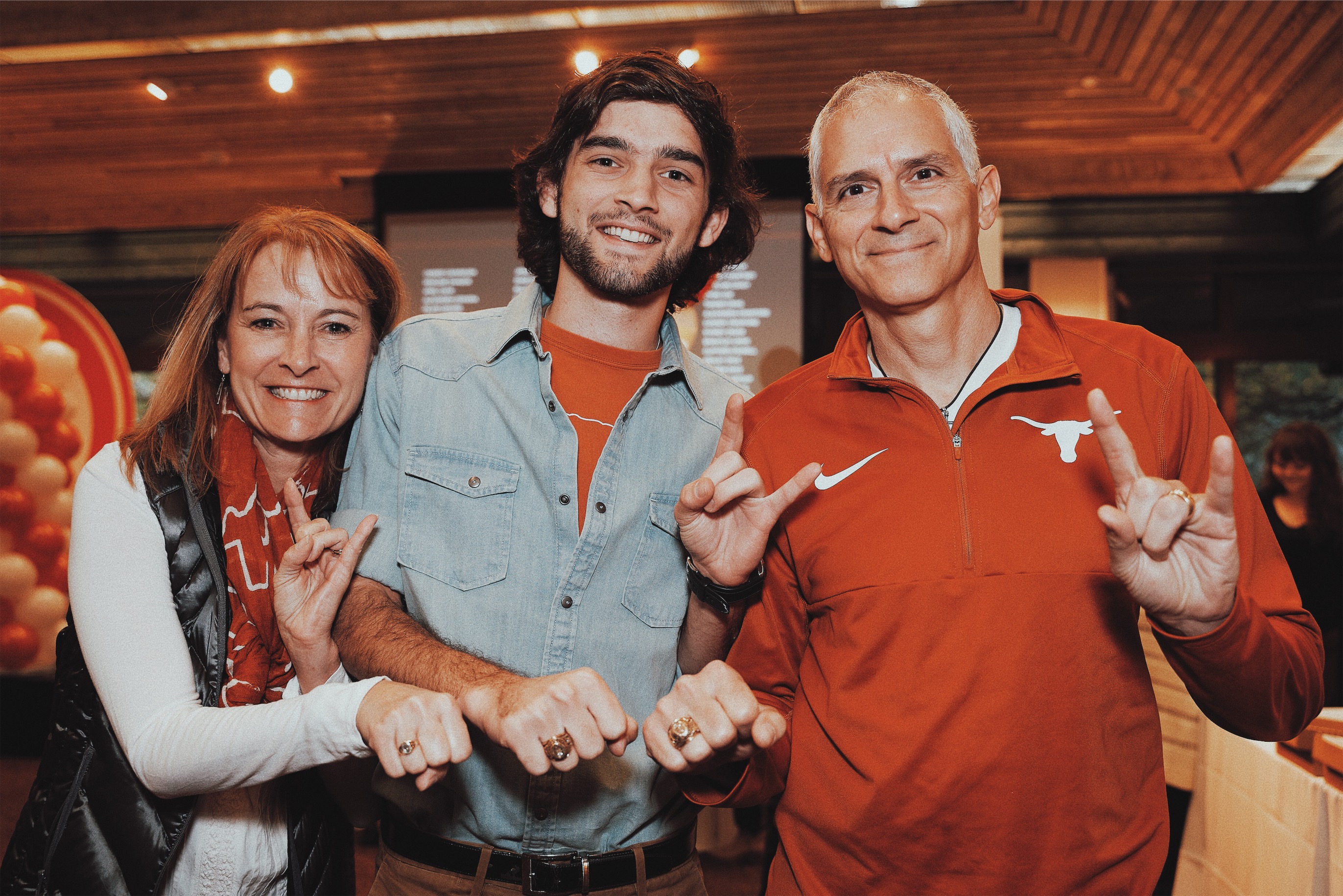 Can't Attend?
If you are unable to attend, you may pick up your ring at the Etter-Harbin Alumni Center the following week from 10 a.m. – 4 p.m. Balfour representatives will be present to answer any questions. Alumni who order an official class ring and wish to participate in Ring Celebration should contact us at texasexesrings@texasexes.org.
Questions?
Email texasexesrings@texasexes.org or call 512-840-5650. 
Please note: In the event of rain, Ring Celebration will be moved to the Etter-Harbin Alumni Center.