LONGHORN BUSINESS NETWORK
About     Member Benefits     Events     Contact
 
Grow your business through a premium business listing as a Texas Exes Business Member.

$1000 per year (80% tax-deductible)
Not ready for a business membership? 
Create your free business listing.
For more information, contact Business Development Manager Sara Light.
 

Business Member

$1000 per year

Free Listing

Standard free listing
for one year

Benefits

Grow your audience with a business listing.

✔
Premium listing
(logo display, spotlight placement
on landing page)

✔

Promote special offers and services to Longhorns.

✔

✔

Receive timely communications tailored for Longhorn owners and operators.

✔

✔

Save on business services through our preferred partner offers. 

✔

✔

Inclusion in an issue of the Alcalde magazine—the bi-monthly magazine for Texas Exes members. 

✔

 

Official Shop Longhorn window cling for your store front

✔

 

Digital badge for promotional use

✔

 

Invitations to quarterly events centered on networking opportunities and thought-provoking programming.

✔

 

Texas Student-Athlete Access through the Texas Athletics Name, Image, and Likeness (NIL) LEVERAGE Program. Learn more

✔

✔

20% savings on advertising (Alcalde print & digital platforms) ​

✔

 

The gift that gives back! Your membership dues support our work that strengthens UT and helps the Longhorns who need it most. 

✔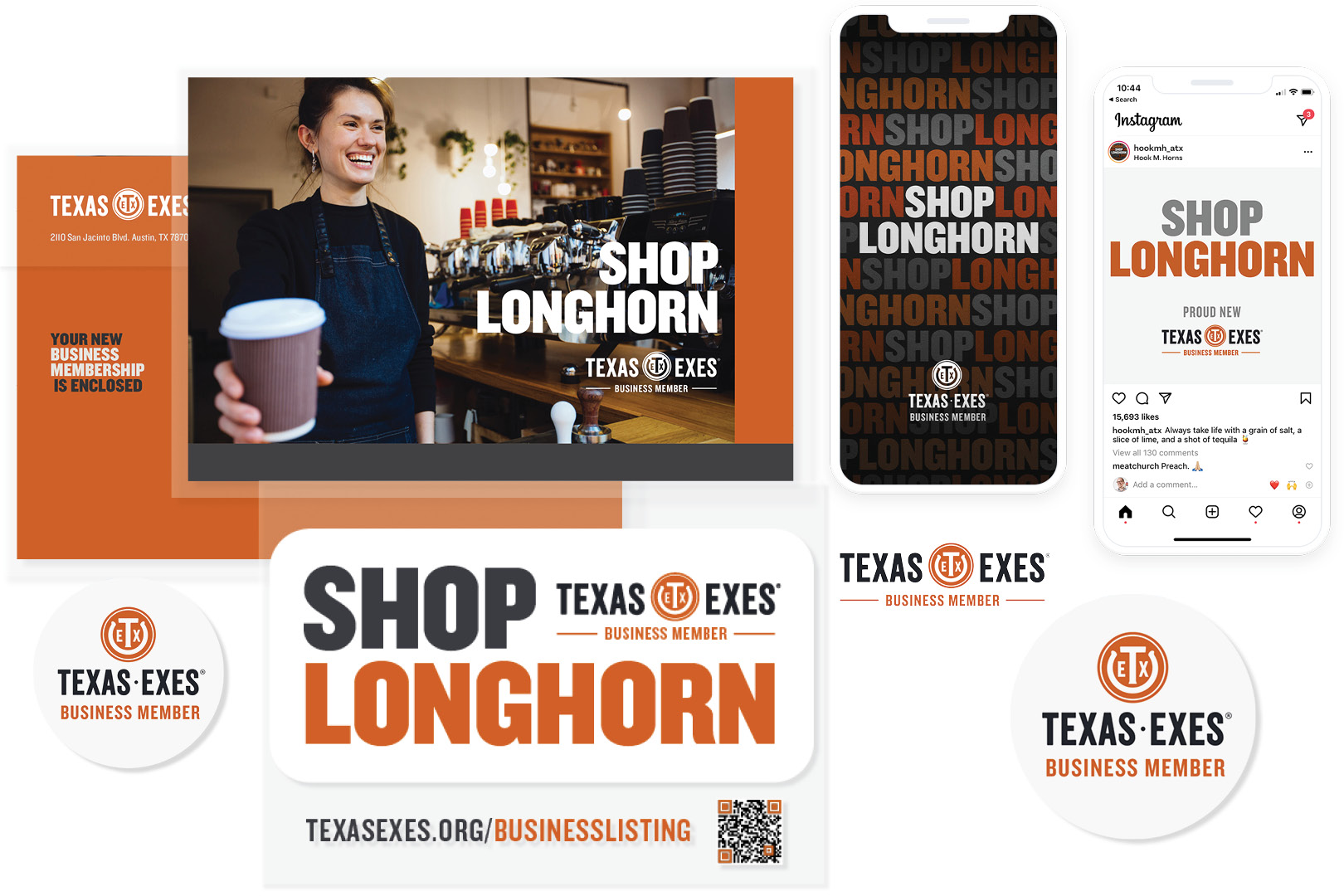 Show your pride.
Business members receive print and digital member swag to share their Longhorn connection with the world.