Camp Texas is a great start to the college experience for freshmen and transfer students alike. From personal chats with UT professors to learning Texas traditions and making friends, campers leave knowing what it means to be a true Longhorn. This condensed, one-day Camp Texas offering allows students who enroll in UT during the spring to experience the fun of Camp Texas! Spring Camp Texas 2019 registration info will be available in November 2018.
Click here to learn more about the Texas Exes.
Why Attend
Students who attend Camp Texas consistently become campus leaders who have fulfilling experiences at UT. You will enjoy:
interactions with some of UT's best faculty in a casual setting.
outstanding student counselors who provide peer-to-peer guidance on getting involved and finding your way.
a camp-wide competition focused on introducing and learning UT traditions.
a peer panel hosted by students focusing on starting your first semester at UT on the right foot.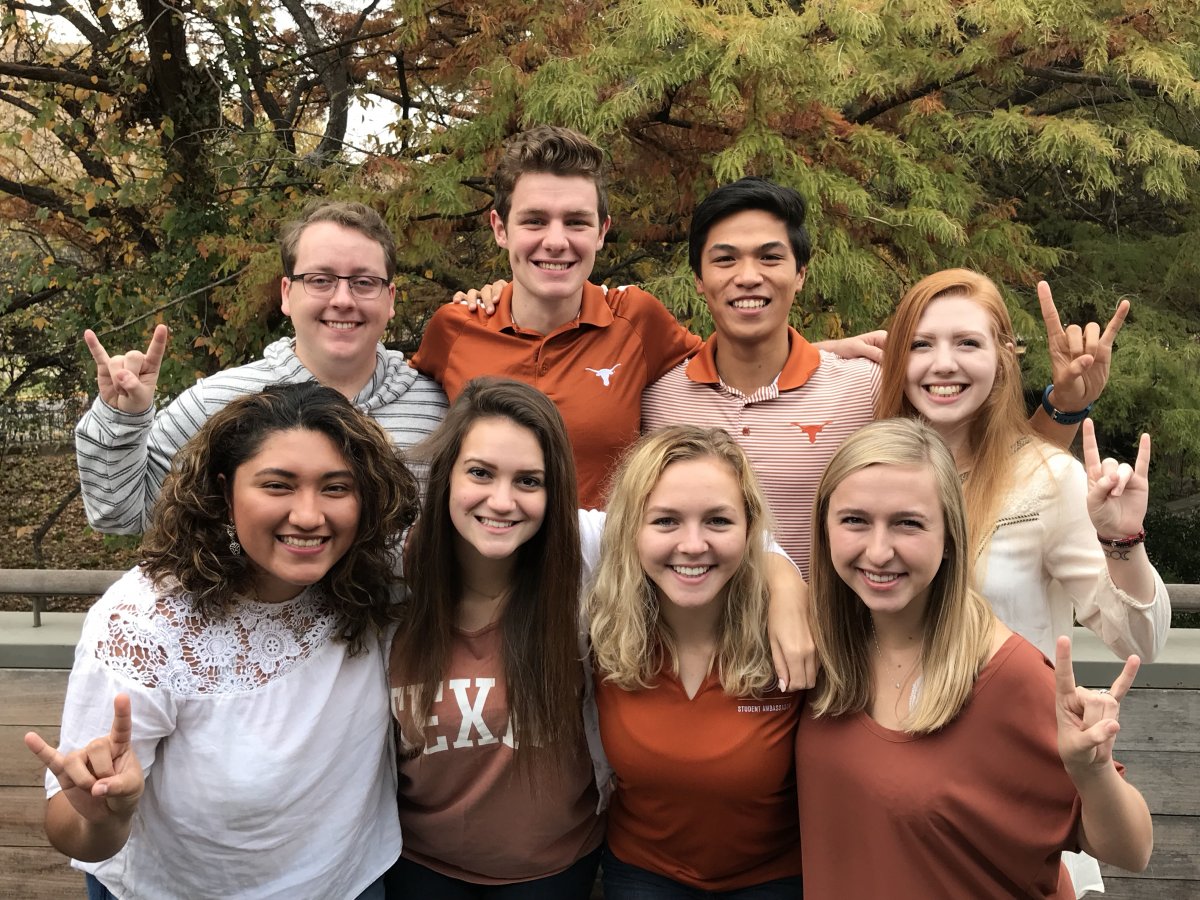 2017-2018 Executive Team​
More information
If you need additional information, please contact us at camptexas@texasexes.org.