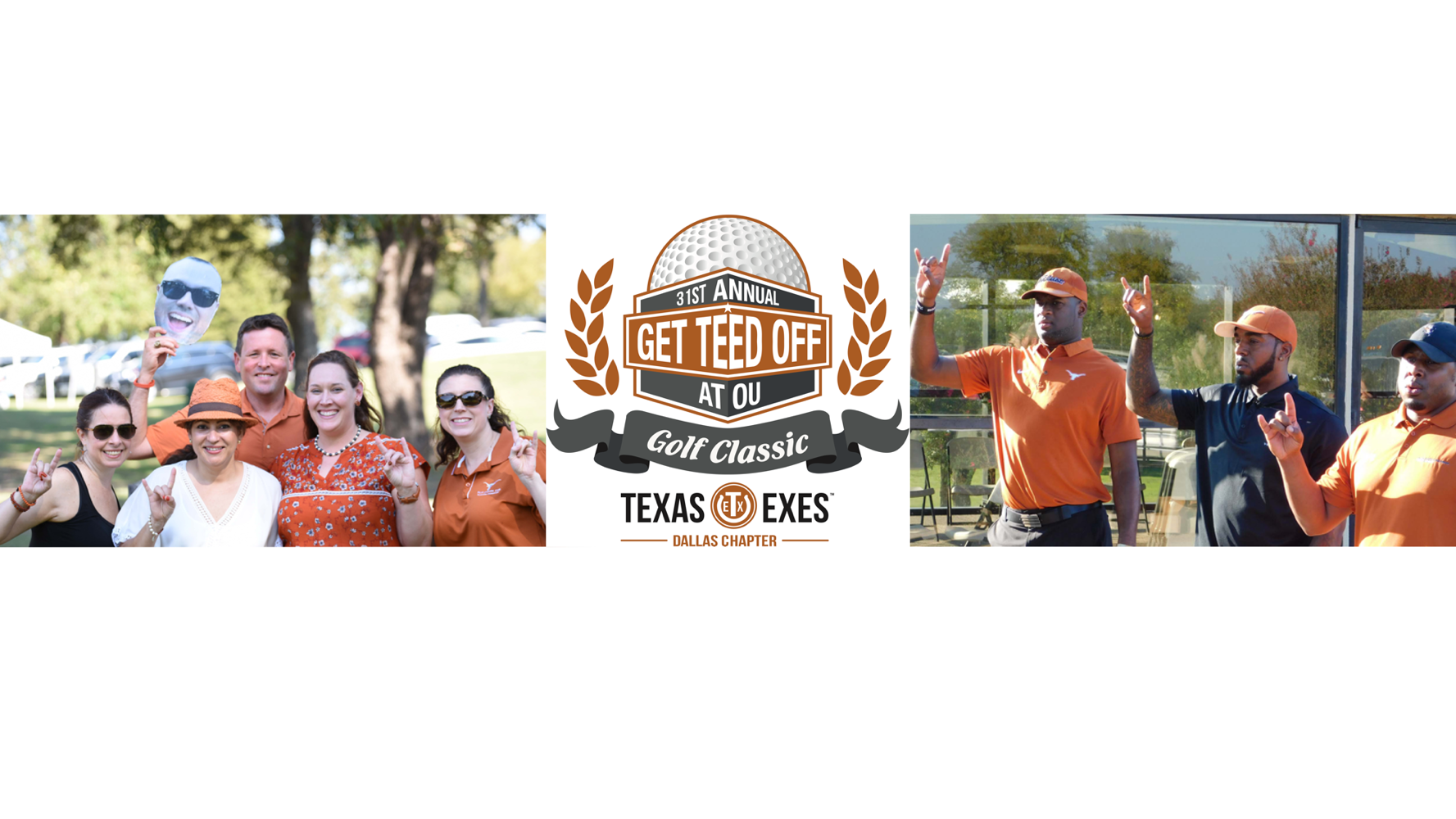 SAVE THE DATE
FRI 11 OCTOBER 2019
Join us for the 32nd Annual Get Teed Off at OU Golf Classic hosted at Firewheel golf park. The six-person Florida scramble supports the Dallas Texas Exes Scholarship Fund. This premier event is attended by over 300 players, features the Longhorn singers and past UT football players. Entry fee includes breakfast, lunch, dinner, raffles, awards and beverages.
register now for early bird pricing. 
Special Guests to be announced soon!