Supporter Spotlight: Dr. David Jones
Posted August 12, 2018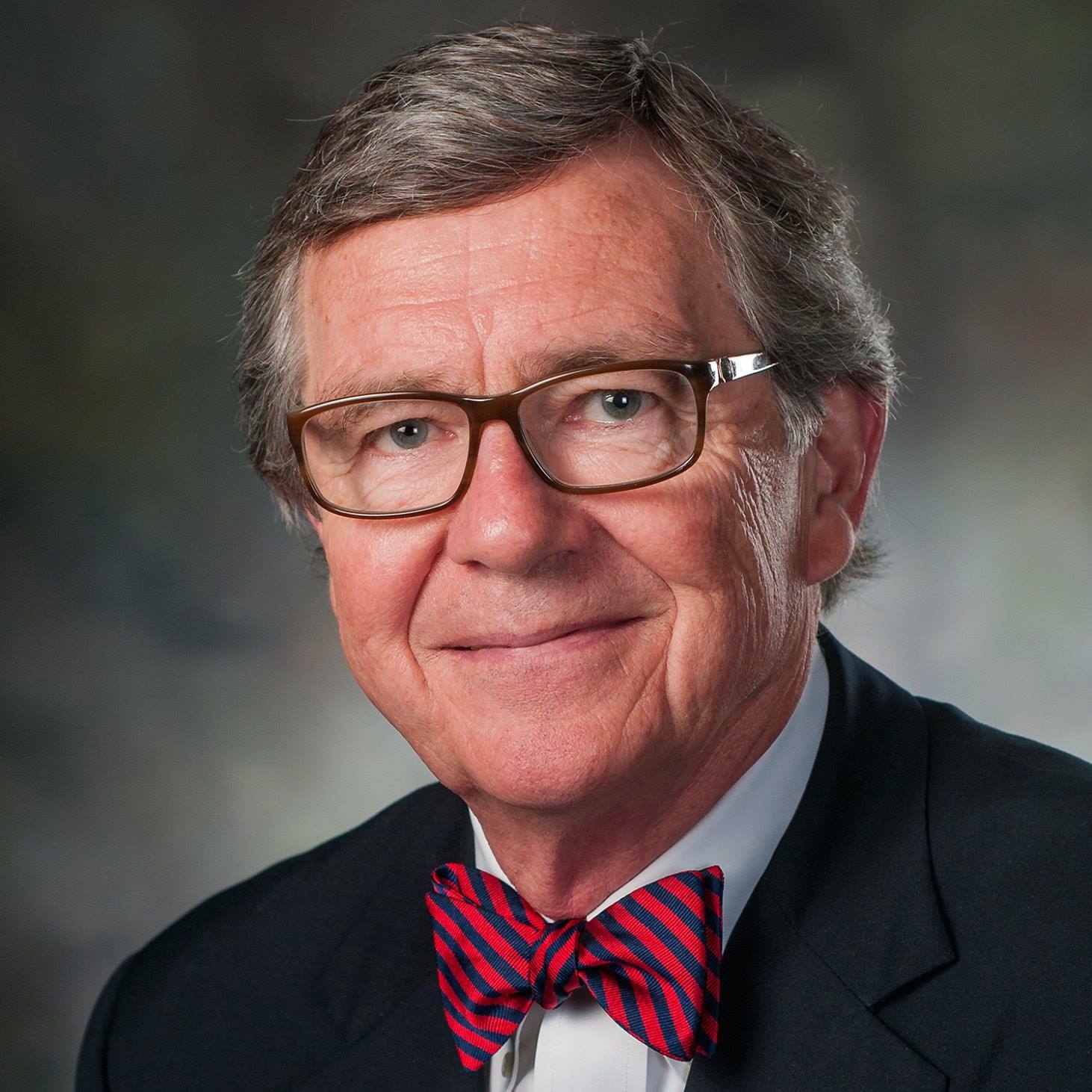 Dr. David Jones has been a supporter of the Forty Acres Scholars Program since its inception. As a member of the Scholarship Advisory Committee, he has helped shape the program and continues to serve as a wonderful mentor to the scholars. Dr. Jones, who will serve on the board of directors as chair of the committee this upcoming year, will provide invaluable input on the direction of the program.
Tell us about yourself.
I was born in England, raised in Dallas, and completed undergraduate and master's degrees in pharmacy/pharmacology from UT, and my PhD from UT Health Science Center in San Antonio. Thereafter I joined the faculty at UTHSCSA retiring in 2015. I am married (BA elementary education from UT); our daughter (BSN) and son-in law (BA/MBA) graduated from UT, and we have two granddaughters.  Everyone is in Austin, so I am enjoying the grandparent role and adjunct faculty position at UT College of Pharmacy facilitating lab sessions each week.
How and why did you become involved in the Forty Acres Scholars Program?
Former Executive Director Jim Boon initially raised funds to start a "very special" Texas Exes scholarship that would compete nationwide with other scholarship programs aimed at recruiting outstanding students. I had been Admissions Dean at the UT School of Medicine in San Antonio for the previous 15 years, so Jim used my experiences in relating what "outstanding" might look like in students. Over the 2009-10 period, a group of us met with Jim to establish both programmatic guidelines and the qualities and attributes of scholarship recipients; excellence in scholarship, leadership and service became the foundation for selection. It was then that we established that the scholarship was "not just a check" but a program that involved a continuing relationship with the recipients through educational and other enrichment experiences.
Why do you continue to stay involved?
First and foremost, it is the outstanding Forty Acres Scholars! Uniformly their personal qualities and achievements give great credit to the program and especially the selection process. It is a joy to be around them and witness their successes. Second, the program is first-class and managed by an outstanding group of professionals who are dedicated to supporting the scholars and their success.
Is there anything else you want people to know about the program?
I am uplifted by the number of Texas Exes volunteers who contribute to the scholarship programs; it is a clear sign of their dedication to the association. I am also appreciative of those who come to Austin from all over the US to interview finalists for the Forty Acres scholarship; the fact that you come back each year is reassurance of your confidence in the program.