Exes Surprise Newest Class of Forty Acres Scholars
Posted June 18, 2021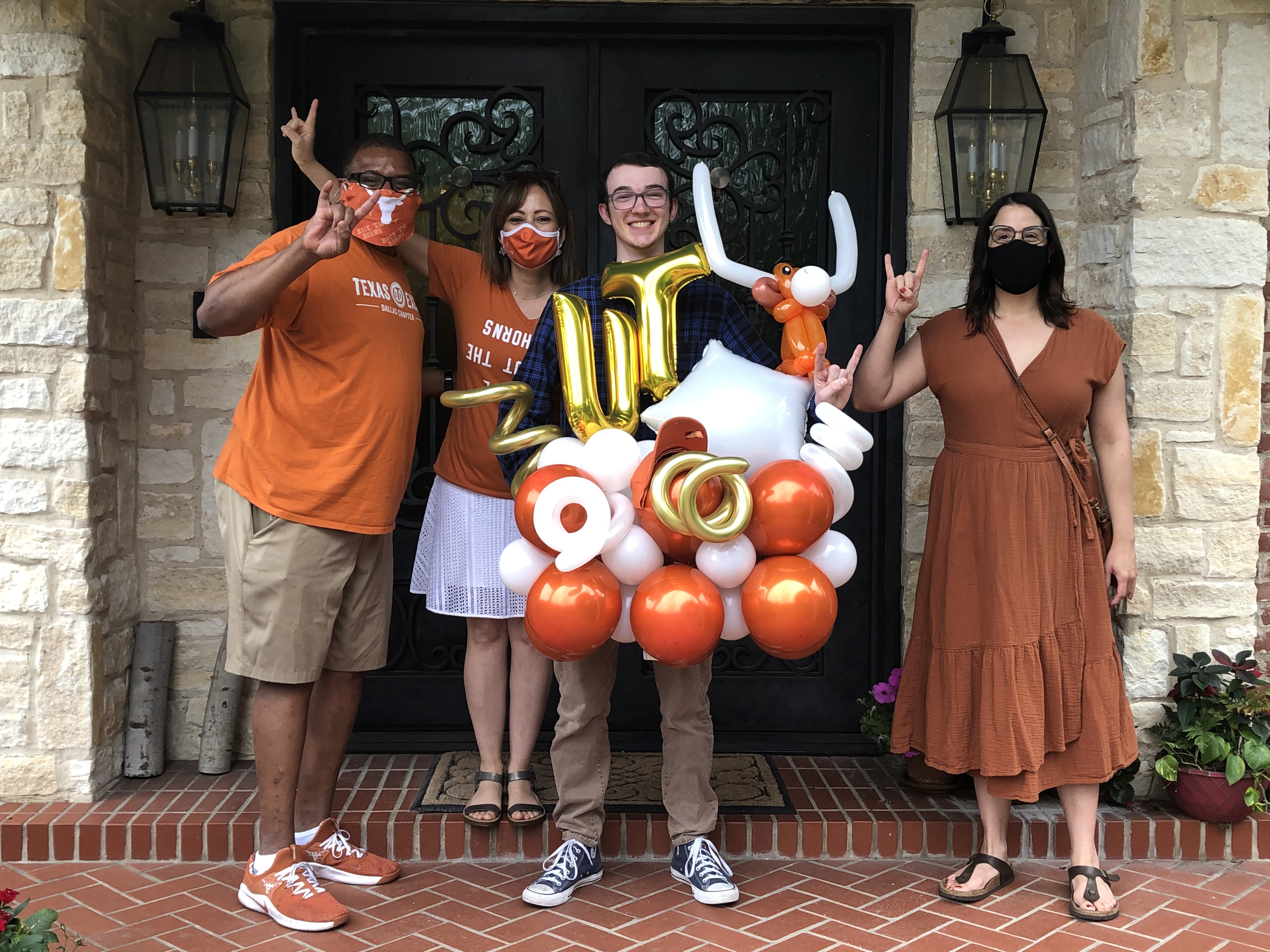 During the weekend of May 22, our incoming freshman Scholars received surprise at-home visits from various Forty Acres Society members and local Texas Exes chapter members in their area.
Scholars received a variety of goodies, including baked goods, balloons, UT T-shirts, and more. As this class of Scholars did not get to participate in an in-person Finalist Weekend, the Forty Acres Scholars Program staff and Society members wanted to welcome them to the Program in a personal and unique way.  
A Texas-sized burnt-orange THANK YOU to all of our volunteers who made these deliveries possible across the nation, including: Ann Clary Old, Ann Seals, Becky Ferguson, Brock Niezgoda, Carl Tippen, Courtney Roehling, David Janco, Ginger Cearley, Jessica Castillo, Jose Talavera, Katie Dunn, Letty Fernandez, Maria Garate, Monica Li, and Ramon Fernandez. You all prove that there's always a Texas Ex nearby willing to lend a hand! 
See below for more pictures from the weekend deliveries.