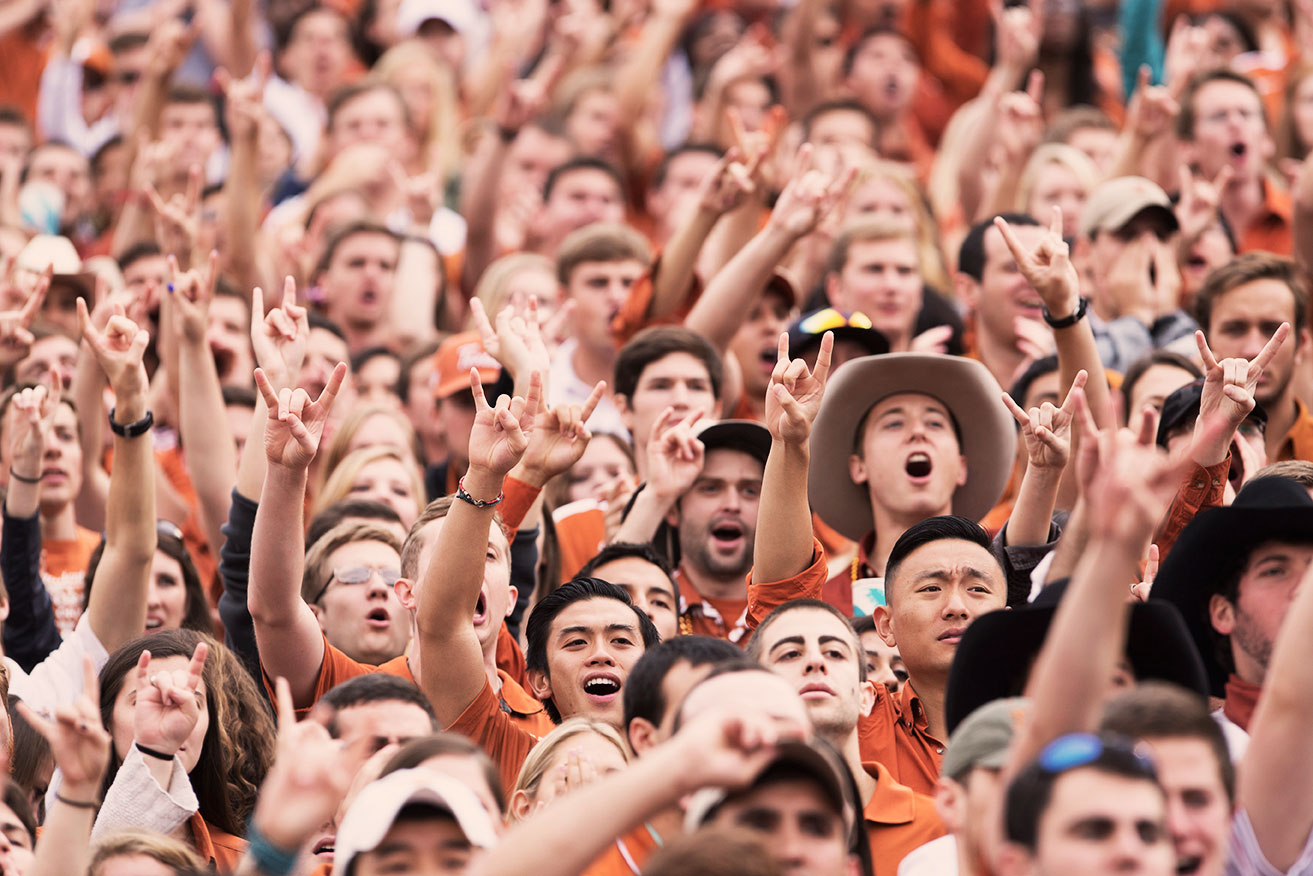 Available to
Life Members
Members
Texas Football is so close, we can almost smell the barbecue and beer! Now is the perfect time to grab your tickets. As a member of the Texas Exes, you have access to a special presale opportunity! 
Starting at 9 a.m., today, July 24, Texas Exes members have exclusive access to a one day only presale for Texas Football ticket mini-plans! This presale ends when sales to the general public begin at 9 a.m., Thursday, July 25.
Texas Football mini plans include your pick of any three home games (excludes LSU).
Games include:
Texas vs. Louisiana Tech, 7 p.m., Saturday, Aug. 31
Texas vs. Oklahoma State, Saturday, September 21
Texas vs. Kansas, Saturday, Oct. 19
Texas vs. Kansas State, Saturday, Nov. 9
Texas vs. Texas Tech, 11 a.m., Friday, Nov. 29
Mini plans will be available in Tier 4 ($150), Tier 3 ($189) and Tier 2 ($240). Mini plans include a $5 processing fee.
The Texas Flex Pass will also be on sale at this time. The Flex pass is $199 and includes 10 ticket vouchers for any home game (excluding LSU). Fans are able to redeem all 10 vouchers for one game, or spread them out across multiple games. Vouchers can be redeemed beginning Aug. 5.