Chapter Scholarships
In order to be considered for Texas Exes Scholarships, including Chapter Scholarship, students must complete the Texas Exes Scholarship Application. A link to the application and updated deadline information can be found at scholarships.texasexes.org. By completing the application, students will automatically be considered for all scholarships for which they qualify.
Texas Exes Chapter Scholarships benefit entering freshman, transfer students, and/or students continuing their education at UT. These students are selected by Texas Exes members who volunteer with their local chartered chapter. The Texas Exes Chapters volunteer leaders also work year-round to raise the funding for their awards. 
The Association is deeply grateful to The Texas Exes throughout the world who have contributed their time, talent, and funds to help select and recognize these outstanding students. 
The Texas Exes provides up to $500 in a matching gift to each chartered Texas Exes chapter that awards a scholarship to a NEW UT students. To be eligibile for the $500 in matching funds, chapters must be contributing at least $500 to the scholarship AND must be in their first five years of awarding scholarships. 
Students funds are distributed to them near the beginning of the year through the University of Texas Office of Student Financial Services. 
*Awards exceeding $2,000 will be paid in two equal disbursements, one delivered in September for the fall semester, and the other one in January for the spring semester. Students must be registered for at least 12 hours to receive their funds for a given semester, unless they've requested and been granted an exemption for that semester.
The Association must manage all Chapter funds earmarked for scholarships, except those to be awarded in the upcoming academic year. Any funds to be used for that year must be submitted to the Association by May 15th. 
Scholarship T-Shirts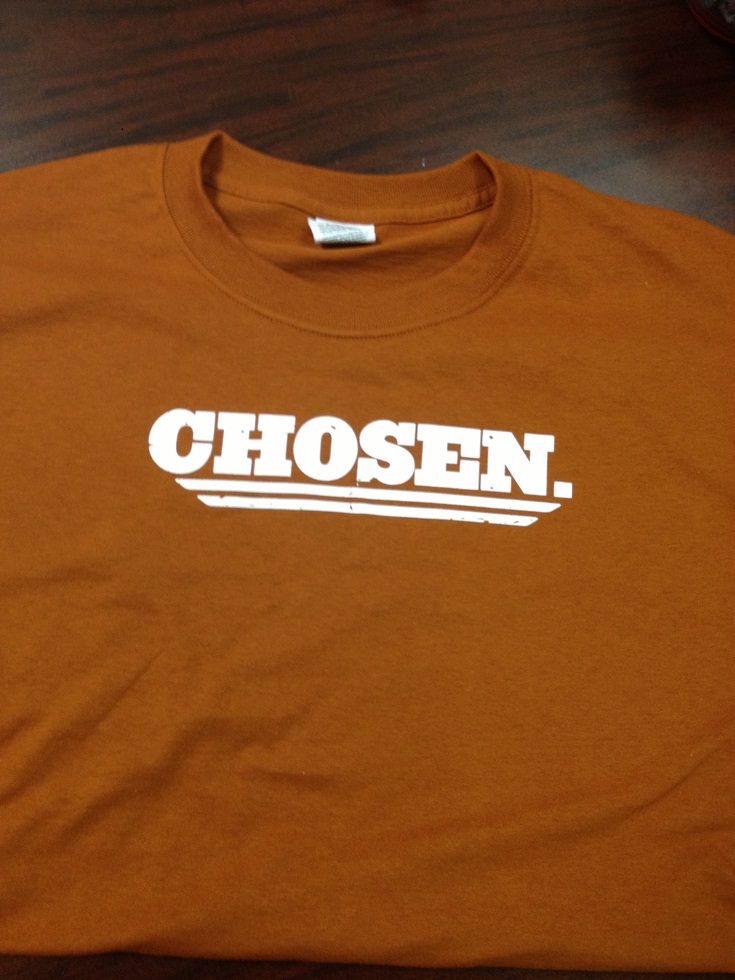 Front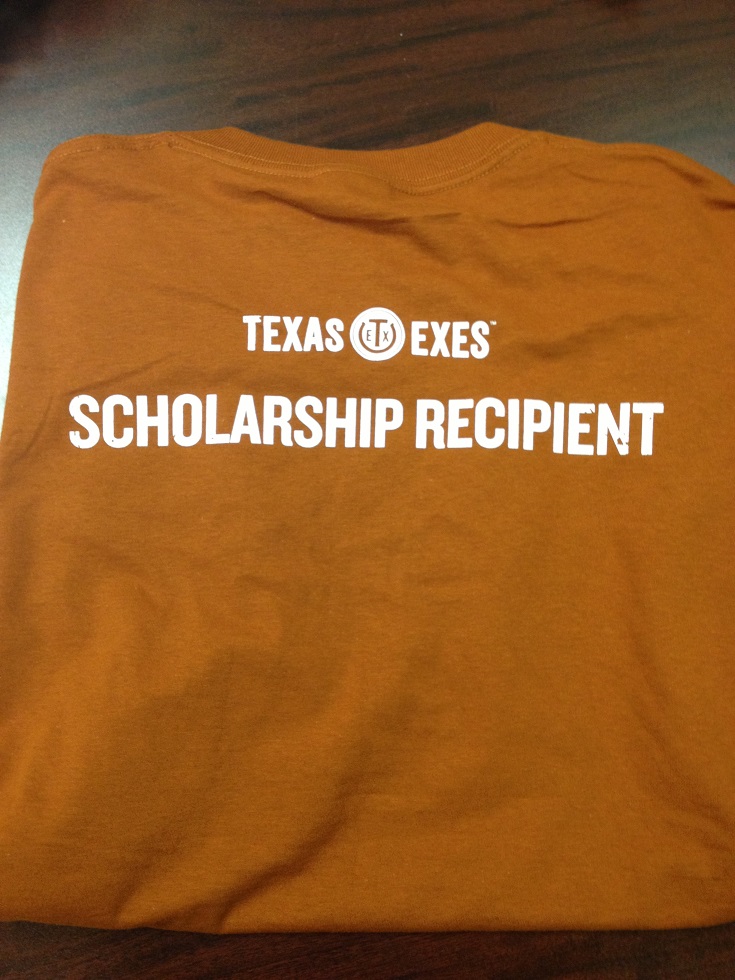 Back 


We are now selling specially branded scholarship t-shirts for chapters to purchase as an extra way of recognizing their scholarship recipients. The t-shirts are $5 each and they make a great extra gift to scholarship recipients. If your chapter would like to purchase t-shirts please email the Chapter Department with the following information:

Chapter Name
Contact Name
Address to ship t-shirts
Number of t-shirts
Sizes of t-shirts (small, medium, large, x-large)
Date the shirts are needed

The price is $5 per shirt. Extra shipping and handling may be added to rush orders. The chapter will be billed once the t-shirts have been sent.
Quick Links