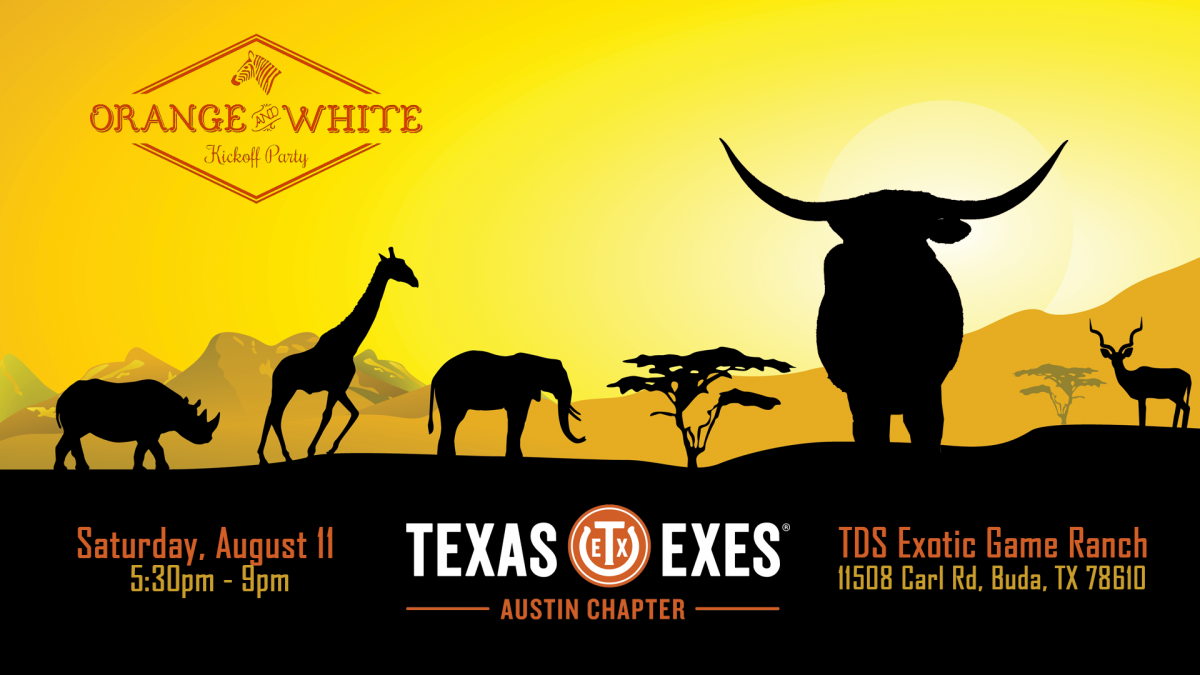 Join us Saturday, August 11th, 2018 from 5:30-9:00pm for our 13th Annual Orange and White Kickoff Party! 
This fun-filled evening at TDS Exotic Game Ranch includes open bar (beer & wine, water, sodas), BBQ dinner, a silent auction, live music, and viewing of exotic wildlife. Live music to include special guest Love & Chaos! Love & Chaos consists of Kendall Beard McMinn, who is a former finalist of American Idol, a former Austin CW star and a Texas Ex along with her partner AJ Vallejo.
Check out the Facebook Event Page for exciting updates leading up to the event & Purchase Tickets Here  (FREE for children 7 and under)

All proceeds from this event benefit the Texas Exes - Austin Chapter General Scholarship Fund. We'll see you there!