Initiated in 1980, the Outstanding Young Texas Ex Award recognizes Texas Exes age 39 and younger who have made significant achievements in their careers and service to the university. To be eligible, a nominee must be 39 or younger on Jan. 1 of the year in which the award is presented. The deadline is Nov. 1, with the selection taking place the following spring.
2017 Recipients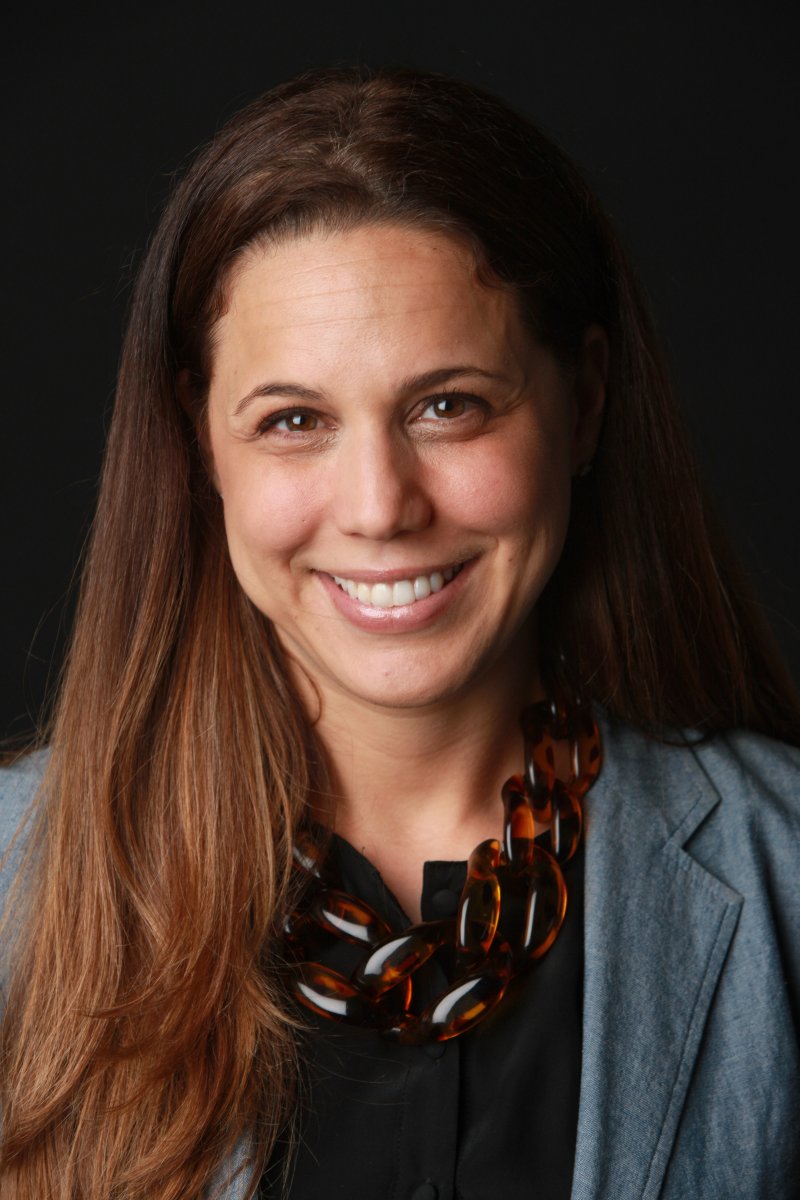 Amy Chozick, BA '01
Amy Chozick, BA '01, is a national political reporter for The New York Times and the author of an upcoming memoir from HarperCollins. Most recently, she served as the paper's lead reporter covering Hillary Clinton's presidential campaign. Previously, Chozick was a business reporter at The New York Times, and prior to that she spent eight years at The Wall Street Journal where she served as a foreign correspondent based in Tokyo and a political reporter covering the 2008 presidential campaign. Chozick is a frequent contributor to CBS News, MSNBC, CNN, NPR, and Charlie Rose. She was recently profiled in Vogue and Cosmopolitan and interviewed on Fresh Air with Terry Gross. She has also served as a consultant on the Netflix political drama, House of Cards. Born in San Antonio, Chozick moved to New York in 2001 with no job, no apartment, and a stack of clips from The Daily Texan.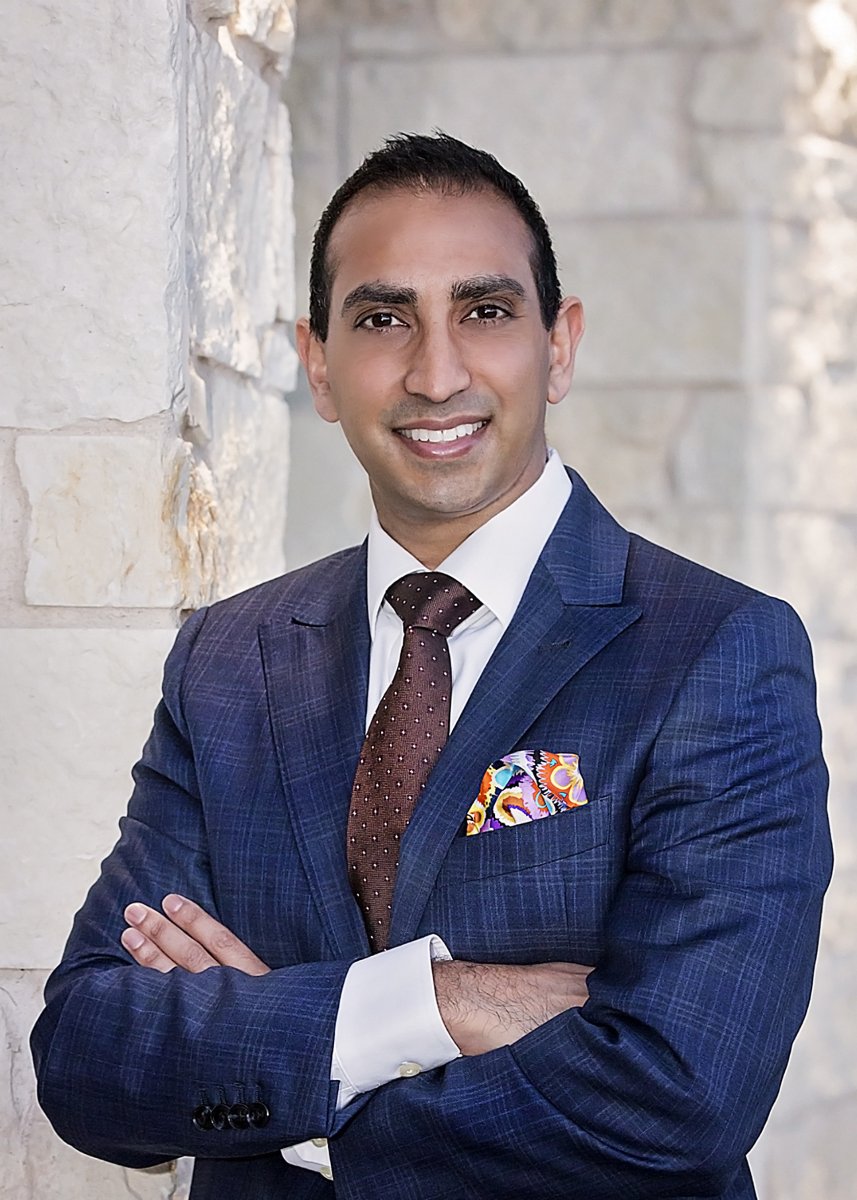 Dr. Sarang Desai, BA '99
Dr. Sarang Desai, BA '99, Life Member, is an orthopaedic surgeon in Frisco, Texas. While at the University of Texas, he was an All-American powerlifter and an officer in the Texas Iron Spikes. Desai is currently a partner at OrthoTexas. He is also the team physician and consultant for several professional sports organizations and has received multiple awards, including being named one of D Magazine's Best Doctors, and a Super Doctors Rising Star. Desai is a highly regarded speaker and educator, an author of medical research in the field of reconstructive surgery and cartilage restoration of the ankle, the inventor of multiple medical instruments that bear his name, and an advocate for abused and neglected children in the Dallas area.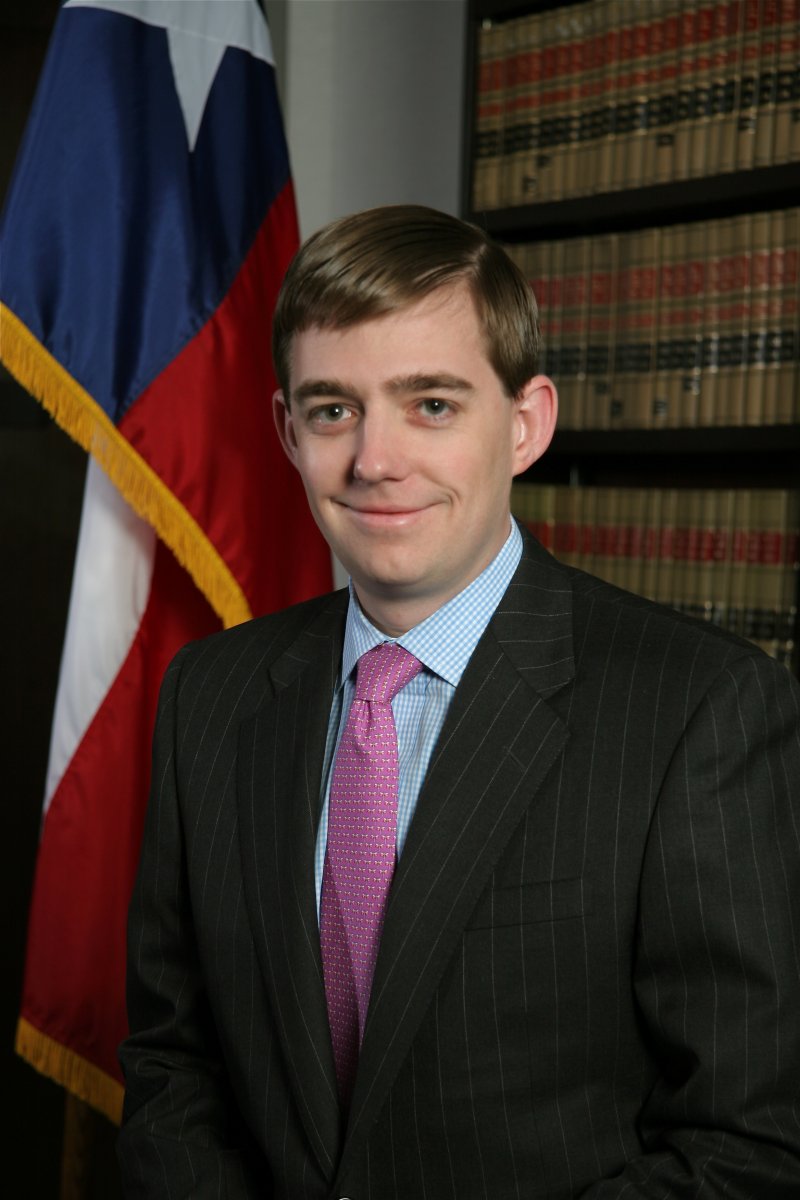 Daniel Hodge, JD '04
Daniel Hodge served as chief of staff to Governor Greg Abbott from January 2015 to October 2017. Prior to this appointment, Hodge served as first assistant attorney general at the Texas Attorney General's Office, where he was responsible for overseeing day-to-day operations at the more than 4,000-employee agency. A graduate of Davidson College and The University of Texas School of Law, Hodge is a native Texan who grew up in Fort Worth but has lived in Austin since he first went to work for Governor Abbott in 2001. Hodge recently founded his own public affairs and strategic consulting firm in Austin.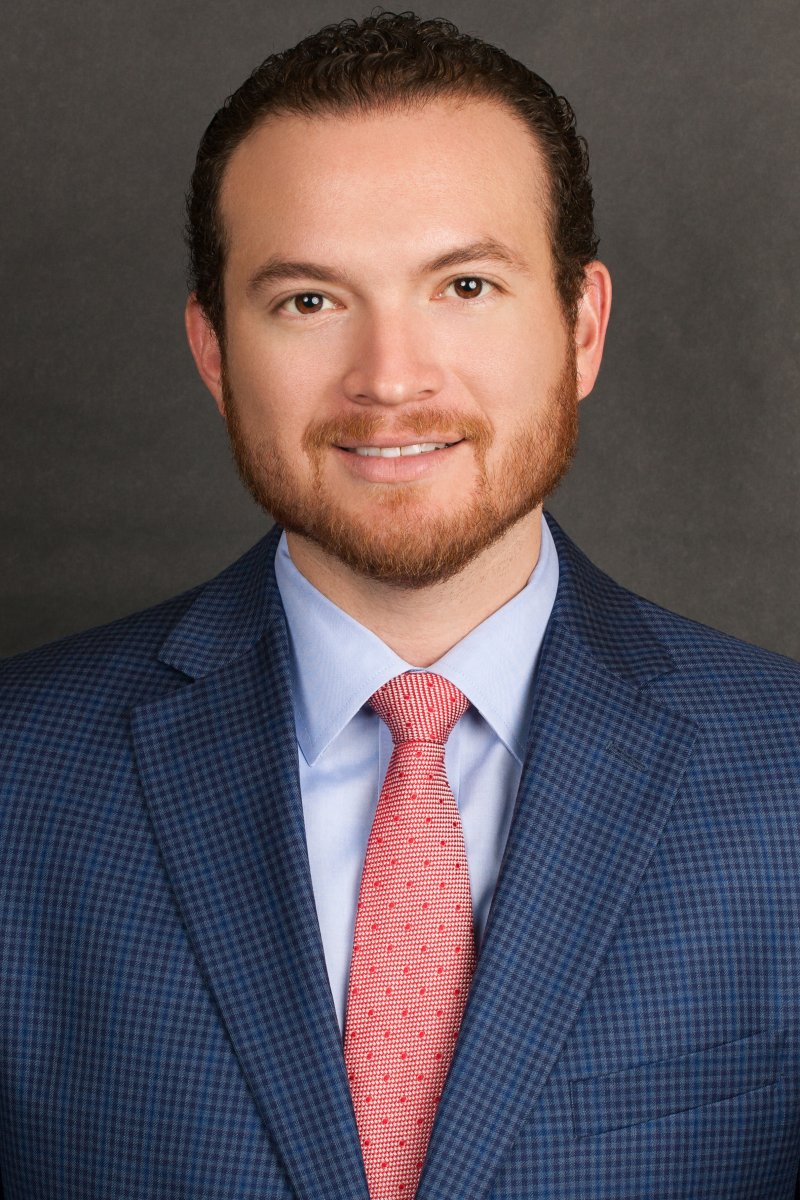 The Honorable Oscar Lee Longoria Jr., BS '03, JD '07
Oscar Longoria, BS '03, JD '07, Life Member, is the Democrat member of the Texas House of Representatives for House District 35, serving his third term in office. Longoria was appointed Vice-Chairman of the House Appropriations Committee for the 85th Legislature, he continues serving on the Investments & Financial Services Committee, and was newly appointed to the Local & Consent Calendars Committee. Longoria also owns and operates the Law Office of Oscar Longoria. An active member of his community, he previously served on the Agua Special Utility District as a board member and as a board of trustee for South Texas College. In addition, he participates in philanthropic events throughout the region and his community that benefit children, families, and students. 
Past Recipients
2016
The Honorable George P. Bush, JD '03, Life Member
Andrea Chavez, BS '04
Kevin Durant, '07
Lisa Falkenberg, BJ '00
Dan Graham, BA, BS '03, JD '05, Life Member
2015
Jamie V. Stockwell, BJ 1999
Jake Silverstein, MFA 2006
Kedra Ishop, BA 1997, ME 2000, PhD 2008
Muhammad Mustafa Hussain, MS 2004, PhD 2005
2014
Alexander Eastman, BA 1996
Shea Morenz, BBA 1997
Catherine "Cat" Osterman, BA 2007
Jeffrey Tsai, BA 1997
Carlos Zaffirini, Jr., BBA 2003, JD 2006
2013
Stuart Bernstein, BA 1999, MBA 2005
Madhu Chugh, BA 1998, BJ 1998
John B. Connally, IV, JD 1997
Andrew Phong Vo, BBA 1995
2012
Lee Bagan, BA 2005, MA 2007
Ben De Leon, BA 2001, BS 2001, JD 2004
Richard J. "Rich" Reddick, BA 1995
Laura Wilkinson, BS 2001
2011
Craig Allen, BS 2003, BA 2003
Daron K. Roberts, BA 2001
Veronica Vargas Stidvent, BA 1996
Shaarik H. Zafar, BA 1997
2010
Sarah Aubrey, JD 1998 
Robert Hamilton, MPA 2002, JD 2002
Jake Margo, BA 1997 
Sanya Richards-Ross, Attended UT 2002-2005
2009
Israel Hernandez, BA 1998 English and Spanish, JD 2001 
Billy Ray Hunter, BM 1997 
Aurora Lora, BA 2000 
Spencer Wells, BS 1988 
2008
Christina Joy Allen, BA 1998 English & Spanish, JD 2001
Michael G. Appleman, BA 1990 Plan II Honors Program, JD 1993
Timothy Price Crain, II, BS 1995, MS 1999, PhD 2000 
Betty Nguyen, BJ 1995
2007
Dennis L. McWilliams, BS 1993 
John B. Moore, Jr., BS 1990 
Kristen L. Silverberg, JD 1996 
Gayle Stinson, BS 1991
2006
Mary Dunleavy, MM 1990 
Alisa Manning Peppers, BA 1990
Dina Habib Powell, BA 1995 
LCDR John Mason Ward, BS 1992
2005
Ray Almgren, BS 1987 
Shola Lynch, BA 1992 
Scott McClellan, BA 1991 
Stephanie Wilson, MS 1992
2004
Jordan Levin, BS in Radio-Television-Film 1989 
John Rando, BA 1983 
Lynn Marie (Fox) Utter, BBA 1984 
James A Wilson Jr PhD, BS in Education 1984
2003
Lisa Beyer, BJ 1983
Jack Furst, MBA 1984
Duy-Loan T Le, BSEE 198
Arthel Helena Neville, BJ 1986
2002
Craig Edward Dykers, B.ARCH 1985
Dr. Fred Farias III, BS 1980
Machree Garrett Gibson, BA 1982; JD 1991
Del Williams, BA 1983, JD 1985
2001
Hans and Torrey Butzer, B.ARCH 1990
Mr. Ken Capps, BJ 1982
Mr. Paul Hobby, JD 1985
Ms. Sonia Perez, BJ 1978
2000
Ms. Christina Melton Crain, BA 1988
Mr. Pat Frost, MBA 1984, Business
Mr. Justin Leonard, BBA 1994
Ms. Sara Alicia Martinez Tucker, BJ 1976, MBA 1979
1999
Mr. John B. Beckworth, BA 1980
Ms. C. Kim Goodwin, MA 1987, MBA 1987
Dr. Charles D. Fraser, Jr., BA 1980
Mr. Robert A. Rodriguez, Attended, 1986-1991
1998
Mr. William D. Dorland, BS 1988
Mr. Bryan Garner, BA 1980, Liberal Arts, JD 1984
Ms. Jill Ann Sterkel, BS 1984
Mr. Darren Walker, BS 1982, BA 1982, JD 1986
1997
Dr. John H. Calhoon, NON 1975-78
Mr. Josh Davis, BS 1997
Captain Jeannie M. Flynn, BS 1990
Mr. Matthew D. McConaughey, BA 1993
1996
Justice Greg Abbott, BBA 1981
Ms. Marcia Gay Harden, BA 1980 
Mr. Jerry Junkin, BM 1978, MM 1979
Mayor Ron Kirk, JD 1979
1995
Mr. Gary Cunningham, B.ARCH 1976
Mr. Gilbert A. Herrera, BBA, 1978
Mrs. Terry Huffington, MA 1981
Ms. Kara Spears Hultgreen (deceased), BS 1987
Dr. Michael Pirrung, BA 1975
1994
Mr. Paul Edward Begala, BA 1983
Ms. Carolyn Frost Keenan, BS 1976
Dr. Dean Ornish, BA 1975
Mr. Rodney F. Witcher, BES 1975
1993
Captain Michael A. Baker, BS 1975
Congressman Henry Bonilla, BJ 1976
Dr. Margaret Ann Nosek, MA 1982
Mr. Robert Schenkkan, BA 1975
1992
Mr. Steve N. Barton, NON 1972
Ms. Lucy Crow Billingsley, BBA 1971
Mr. Preston "Pete" Geren, BA 1974
Mrs. Elizabeth Blanton Wareing, BA 1973
1991
Dr. Robert A. Brown, BS 1973
Mr. Michael Dell, NON 1983-84
Ms. Lena Guerrero, BJ 1993
Mr. Robert A. Mosbacher, Jr., NON 1969-71
1990
Mr. J. Tim Arnoult, Jr., BA 1971
Ms. Catherine J. Crier, BA 1975
Mrs. Cathy Alleman Mincberg, BS 1974
Ms. DeMetris A. Sampson, BBA 1977
1989
Mr. Scott J. Atlas, JD 1975
The Honorable Tony Garza, 1980 BBA 
Mr. Ben Sargent, BJ 1970
Dr. Michael S. Sweeney, BA 1973
1988
Mr. John A. Adkins, BA 1973
Mr. Roger Clemens, NON 1978-81
Dr. William John Koros, BS 1969
Mr. Jeff B. Love, JD 1976
1986
Dr. Betty Sue Flowers
Dr. Juliet Villarreal Garcia, PhD 1976
Judge Cyndi Taylor Krier, BJ 1971
Dr. Richard Warren Smalling, BS 1970
1985
Mr. Richard Moore Archer, B.Arch 1979
The Honorable Steve Bartlett, BA 1971
Mrs. Karen Elliott House, BJ 1970
Mr. Trisha Wilson, BS 1969
1984
Dr. W. Howard Beasley III (deceased), MBA 1969
Mr. Earl Campbell, BS 1979
Judge Ricardo H. Hinojosa, BA 1972
Mr. Charles S. Teeple IV, BBA 1966
1983
Mr. Peter R. Coneway, BBA 1966
Mr. Jim N. Heath, BBA 1964
Mr. Robert F. Parker, BBA 1965
Mr. Michael A. Zinberg, BS 1977
1981
Mr. Bill Heiligbrodt, BBA 1963
Mrs. Prudence M. Mackintosh, BA 1966
Mr. Patrick C. Oxford, BBA 1966, JD 1967
Mr. Ronald G. Steinhart, BBA 1962, MBA 1963
1980
Mr. Ernest Harris Cockrell, BES 1967
Mr. Ben D. Crenshaw, 1970
Mr. Jon Newton, BA 1963
Mr. Joe C. Thompson, Jr., BBA 1962