Initiated in 1980, the Outstanding Young Texas Ex Award recognizes Texas Exes age 39 and younger who have made significant achievements in their careers and service to the university. To be eligible, a nominee must be 39 or younger on Jan. 1 of the year in which the award is presented. The deadline is Nov. 1, with the selection taking place the following spring.
2015 Recipients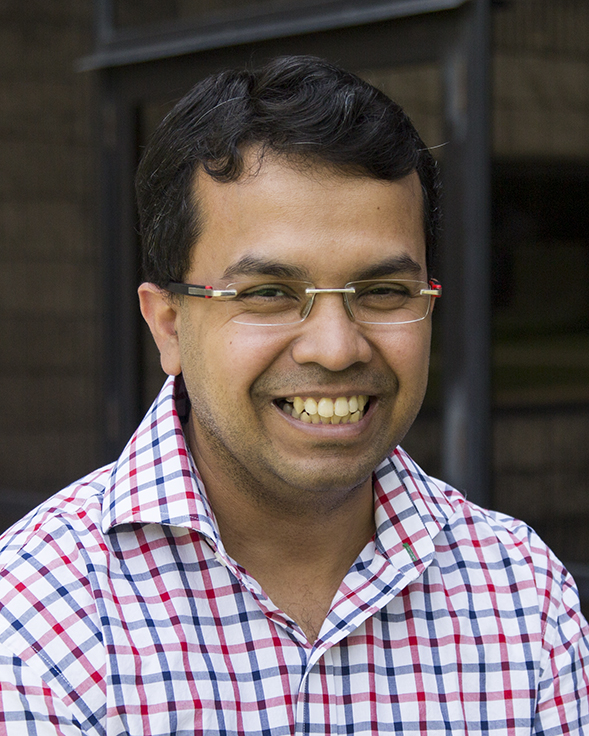 Muhammad Mustafa Hussain
MS '04, PhD '05
Hussain is an associate professor of electrical engineering at King Abdulla University of Science and Technology (KAUST) in Saudi Arabia. A pioneer in the field of integrated nanotechnology for a sustainable future, he was program manager of the emerging technology program in the world's largest semiconductor research consortium, SEMATECH in Austin, where he led three successful nanotechnology programs. His work on CMOS technology has been adapted by Intel and Samsung, and Hussain has 15 issued or pending patents and won 13 research awards. His research on health care technology and microbial fuel was included in the Top 10 World Changing Ideas of 2014 by Scientific American. Hussain is a fellow of the Institute of Nanotechnology in England, a regular panelist of the National Science Foundation research grant review committee, and editor-in-chief of Applied Nanoscience.
---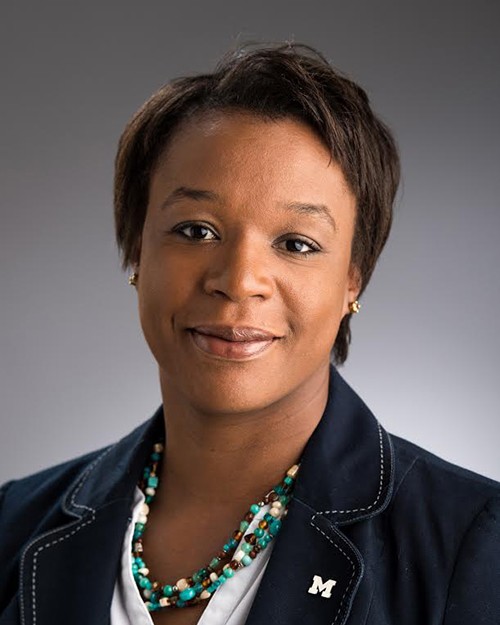 Kedra Ishop 
BA '97, ME '00, PhD '08, Life Member
Ishop is an associate vice provost for enrollment management at the University of Michigan. Her responsibilities include oversight of offices of Admissions, Financial Aid, New Student Programs, and the Registrar. Prior to her current position, Ishop served as vice provost and director of admissions at her alma mater, the University of Texas at Austin. As an undergrad, Ishop worked in the Office of Admissions, RecSports, and Housing, and was a member of the varsity softball team. Upon completing her undergraduate degree at UT, Ishop immediately began her professional career at the university, and spent over 20 years as a student, an employee, and sometimes both.
---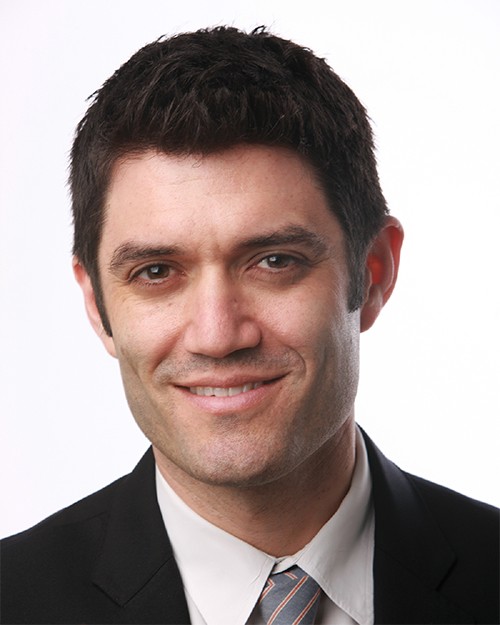 Jake Silverstein 
MFA '06
Silverstein is the editor-in-chief of The New York Times Magazine. Silverstein graduated from Wesleyan University with a bachelor's degree in English in 1999 before moving to Marfa and working as a reporter at the The Big Bend Sentinel. Before coming to UT, he received an MA in English from Hollins University and was a Fulbright Scholar in Zacatecas, Mexico. A former contributing editor to Harper's Magazine, he is the author of Nothing Happened and Then It Did: A Chronicle in Fact and Fiction, which was published in 2010 by W.W. Norton and was partially written during his three years as a Michener Center fellow. He was a senior editor of Texas Monthly from 2006-08 and editor-in-chief from 2008-14, during which time the magazine was nominated for 12 National Magazine Awards and won four.
---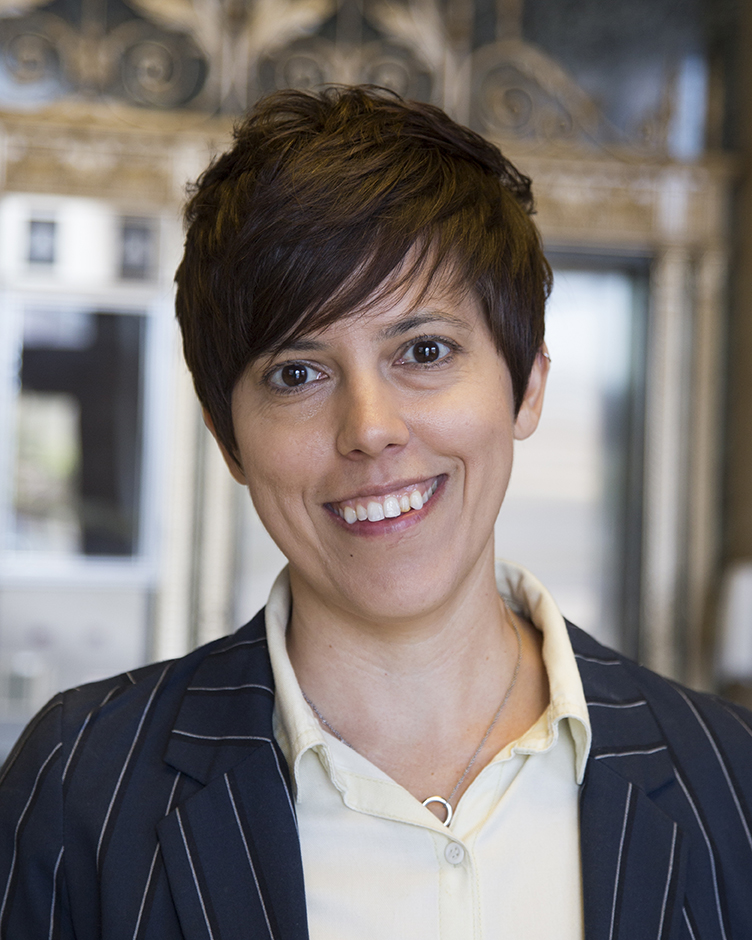 Jamie V. Stockwell 
BJ '99, Life Member
Stockwell is managing editor of the San Antonio Express-News. Her career began at the Daily Texan, and upon graduation from the School of Journalism in 1999, Stockwell joined the staff of The Washington Post, where for eight years she wrote mostly about criminal justice. She was among the team that chronicled the 2001 terrorist attack on the Pentagon and was a lead reporter for the 2002 Beltway Sniper case that captivated the nation. She regularly appeared on cable shows and radio programs to discuss her stories. Stockwell returned to Texas in 2007 to become one of two editors in charge of the crime team at the San Antonio Express-News. She was promoted to deputy metro editor a year later, and in 2009, she was named metro editor, a role that allowed her to shape the direction of local news coverage. Today, as managing editor, Stockwell oversees the daily operations of the newspaper, from story conception to execution across platforms, as well as the newsroom budget, hiring, and personnel. She is also a graduate of the Media Executive Leadership Program at Northwestern University and the Hearst Corporation's Hearst Management Institute.
Past Recipients
2014
Alexander Eastman, BA 1996
Shea Morenz, BBA 1997
Catherine "Cat" Osterman, BA 2007
Jeffrey Tsai, BA 1997
Carlos Zaffirini, Jr., BBA 2003, JD 2006
2013
Stuart Bernstein BA, 1999 MBA 2005
Madhu Chugh BA 1998, BJ 1998
John B. Connally, IV, JD 1997
Andrew Phong Vo, BBA 1995
2012
Lee Bagan BA, 2005 MA 2007
Ben De Leon BA 2001, BS 2001, JD 2004
Richard J. "Rich" Reddick, BA 1995
Laura Wilkinson, BS 2001
2011
Craig Allen, BS 2003, BA 2003
Daron K. Roberts, BA 2001
Veronica Vargas Stidvent, BA 1996
Shaarik H. Zafar, BA 1997
2010
Sarah Aubrey, JD 1998 
Robert Hamilton, MPA 2002, JD 2002
Jake Margo, BA 1997 
Sanya Richards-Ross, Attended UT 2002-2005
2009
Israel Hernandez, BA 1998 English and Spanish, JD 2001 
Billy Ray Hunter, BM 1997 
Aurora Lora, BA 2000 
Spencer Wells, BS 1988 
2008
Christina Joy Allen, BA 1998 English & Spanish, JD 2001
Michael G. Appleman, BA 1990 Plan II Honors Program, JD 1993
Timothy Price Crain, II, BS 1995, MS 1999, PhD 2000 
Betty Nguyen, BJ 1995
2007
Dennis L. McWilliams, BS 1993 
John B. Moore, Jr., BS 1990 
Kristen L. Silverberg, JD 1996 
Gayle Stinson, BS 1991
2006
Mary Dunleavy, MM 1990 
Alisa Manning Peppers, BA 1990
Dina Habib Powell, BA 1995 
LCDR John Mason Ward, BS 1992
2005
Ray Almgren, BS 1987 
Shola Lynch, BA 1992 
Scott McClellan, BA 1991 
Stephanie Wilson, MS 1992
2004
Jordan Levin, BS in Radio-Television-Film 1989 
John Rando, BA 1983 
Lynn Marie (Fox) Utter, BBA 1984 
James A Wilson Jr PhD, BS in Education 1984
2003
Lisa Beyer, BJ 1983
Jack Furst, MBA 1984
Duy-Loan T Le, BSEE 198
Arthel Helena Neville, BJ 1986
2002
Craig Edward Dykers, B.ARCH 1985
Dr. Fred Farias III, BS 1980
Machree Garrett Gibson, BA 1982; JD 1991
Del Williams, BA 1983, JD 1985
2001
Hans and Torrey Butzer, B.ARCH 1990
Mr. Ken Capps, BJ 1982
Mr. Paul Hobby, JD 1985
Ms. Sonia Perez, BJ 1978
2000
Ms. Christina Melton Crain, BA 1988
Mr. Pat Frost, MBA 1984, Business
Mr. Justin Leonard, BBA 1994
Ms. Sara Alicia Martinez Tucker, BJ 1976, MBA 1979
1999
Mr. John B. Beckworth, BA 1980
Ms. C. Kim Goodwin, MA 1987, MBA 1987
Dr. Charles D. Fraser, Jr., BA 1980
Mr. Robert A. Rodriguez, Attended, 1986-1991
1998
Mr. William D. Dorland, BS 1988
Mr. Bryan Garner, BA 1980, Liberal Arts, JD 1984
Ms. Jill Ann Sterkel, BS 1984
Mr. Darren Walker, BS 1982, BA 1982, JD 1986
1997
Dr. John H. Calhoon, NON 1975-78
Mr. Josh Davis, BS 1997
Captain Jeannie M. Flynn, BS 1990
Mr. Matthew D. McConaughey, BA 1993
1996
Justice Greg Abbott, BBA 1981
Ms. Marcia Gay Harden, BA 1980 
Mr. Jerry Junkin, BM 1978, MM 1979
Mayor Ron Kirk, JD 1979
1995
Mr. Gary Cunningham, B.ARCH 1976
Mr. Gilbert A. Herrera, BBA, 1978
Mrs. Terry Huffington, MA 1981
Ms. Kara Spears Hultgreen (deceased), BS 1987
Dr. Michael Pirrung, BA 1975
1994
Mr. Paul Edward Begala, BA 1983
Ms. Carolyn Frost Keenan, BS 1976
Dr. Dean Ornish, BA 1975
Mr. Rodney F. Witcher, BES 1975
1993
Captain Michael A. Baker, BS 1975
Congressman Henry Bonilla, BJ 1976
Dr. Margaret Ann Nosek, MA 1982
Mr. Robert Schenkkan, BA 1975
1992
Mr. Steve N. Barton, NON 1972
Ms. Lucy Crow Billingsley, BBA 1971
Mr. Preston "Pete" Geren, BA 1974
Mrs. Elizabeth Blanton Wareing, BA 1973
1991
Dr. Robert A. Brown, BS 1973
Mr. Michael Dell, NON 1983-84
Ms. Lena Guerrero, BJ 1993
Mr. Robert A. Mosbacher, Jr., NON 1969-71
1990
Mr. J. Tim Arnoult, Jr., BA 1971
Ms. Catherine J. Crier, BA 1975
Mrs. Cathy Alleman Mincberg, BS 1974
Ms. DeMetris A. Sampson, BBA 1977
1989
Mr. Scott J. Atlas, JD 1975
The Honorable Tony Garza, 1980 BBA 
Mr. Ben Sargent, BJ 1970
Dr. Michael S. Sweeney, BA 1973
1988
Mr. John A. Adkins, BA 1973
Mr. Roger Clemens, NON 1978-81
Dr. William John Koros, BS 1969
Mr. Jeff B. Love, JD 1976
1986
Dr. Betty Sue Flowers
Dr. Juliet Villarreal Garcia, PhD 1976
Judge Cyndi Taylor Krier, BJ 1971
Dr. Richard Warren Smalling, BS 1970
1985
Mr. Richard Moore Archer, B.Arch 1979
The Honorable Steve Bartlett, BA 1971
Mrs. Karen Elliott House, BJ 1970
Mr. Trisha Wilson, BS 1969
1984
Dr. W. Howard Beasley III (deceased), MBA 1969
Mr. Earl Campbell, BS 1979
Judge Ricardo H. Hinojosa, BA 1972
Mr. Charles S. Teeple IV, BBA 1966
1983
Mr. Peter R. Coneway, BBA 1966
Mr. Jim N. Heath, BBA 1964
Mr. Robert F. Parker, BBA 1965
Mr. Michael A. Zinberg, BS 1977
1981
Mr. Bill Heiligbrodt, BBA 1963
Mrs. Prudence M. Mackintosh, BA 1966
Mr. Patrick C. Oxford, BBA 1966, JD 1967
Mr. Ronald G. Steinhart, BBA 1962, MBA 1963
1980
Mr. Ernest Harris Cockrell BES 1967
Mr. Ben D. Crenshaw, 1970
Mr. Jon Newton, BA 1963
Mr. Joe C. Thompson, Jr., BBA 1962