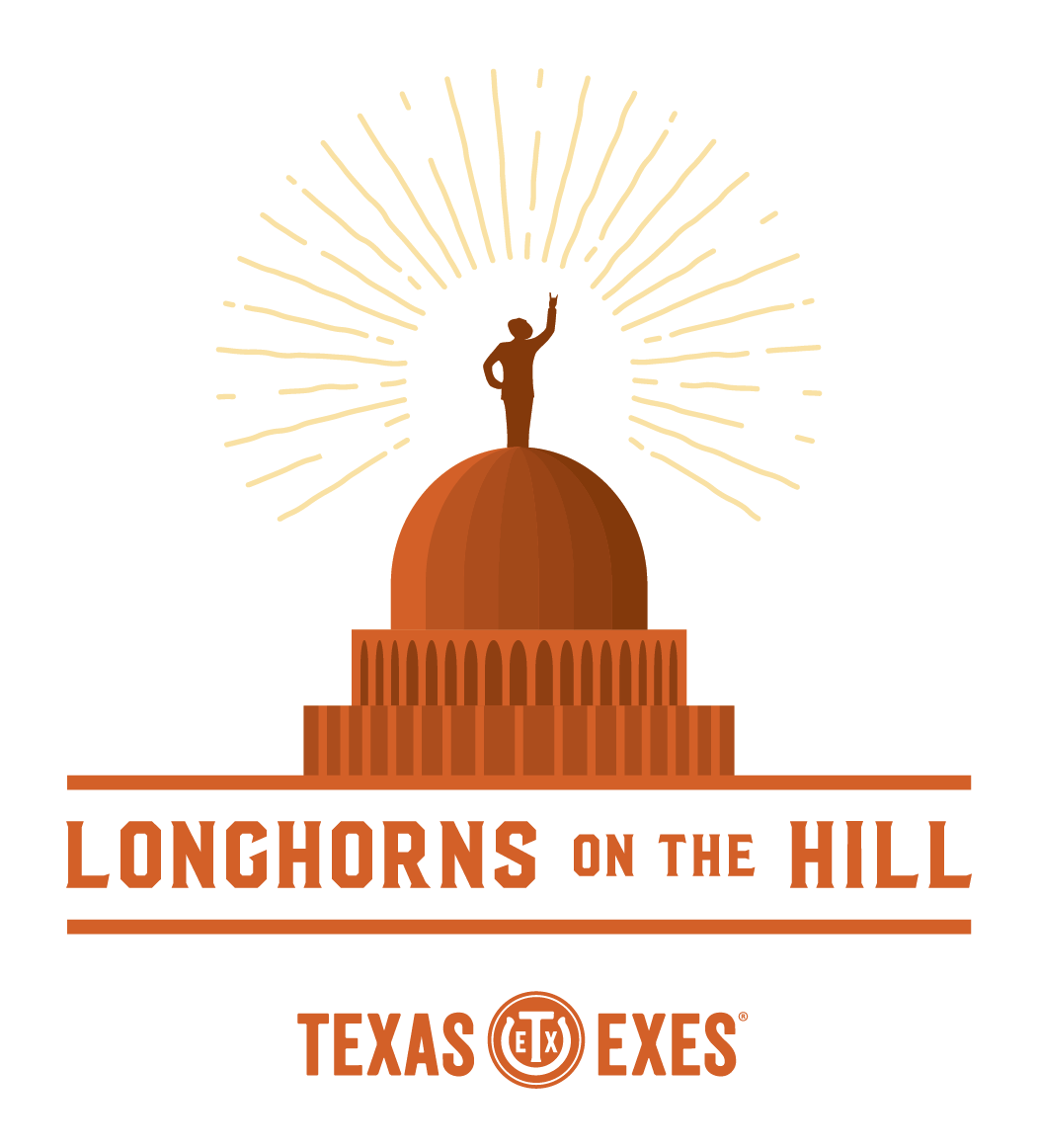 Join us for the third annual Longhorns on the Hill Congressional Breakfast featuring keynote speaker and Texas Ex Colt McCoy on Tuesday, October 24!
See full details and schedule of events below!
Tuesday, October 24, 2017
7:30 a.m. – 9:00 a.m.
BREAKFAST
The Liaison Capitol Hill
The Texas delegation, UT Austin administrators, prominent alumni from the area, Texas Exes board members, and a small number of volunteers are invited to the breakfast. This event includes networking time, a seated breakfast, and remarks from Colt McCoy. 
9:15 a.m.
GROUP PHOTO
The Liaison Capitol Hill
9:30 a.m. – 10:30 a.m.
LONGHORNS ON THE HILL VOLUNTEER PLANNING SESSION
The Liaison Capitol Hill
Includes volunteer check-in and overview of the key objectives and talking points.
11:00 a.m. – 4:00 p.m.
OFFICE VISITS
U.S. Capitol
Throughout the day, volunteer groups will have meetings scheduled with the Texas delegation and other key offices. Groups will consist of four or five volunteers and will meet with several offices.
6:00 p.m. – 8:30 p.m.
RECEPTION
The Liaison Capitol Hill
UT and UT System administrators, alumni from the area, UT Advocates, volunteer participants, congressional members and staff are all welcome.