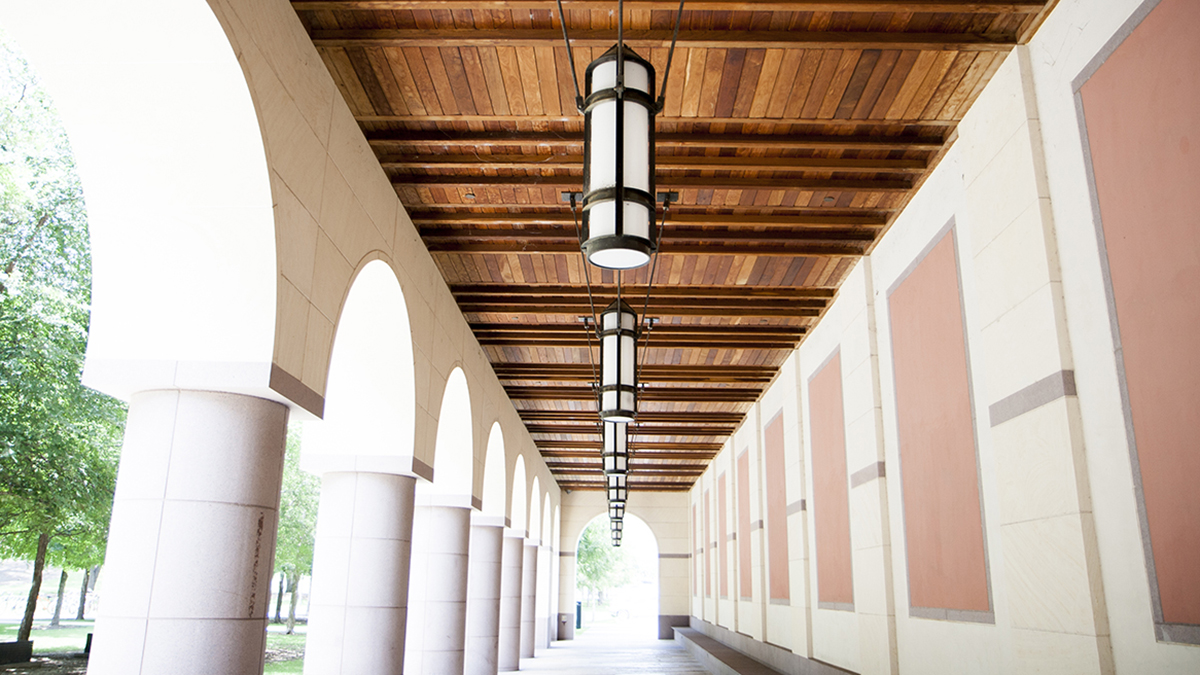 The Texas Exes James W. Vick Award for Academic Advising recognizes individuals who improve students' overall experience at The University of Texas at Austin through outstanding advising. Each year, five winners are awarded $500 and are recognized with an awards ceremony in March. The nomination and selection process is done solely by students.
Nominations are now open. 
2018 Recipients
Wendy Boggs
Academic Advising Coordinator, Moody College of Communications
Students who walk into Wendy Bogg's office often come in stressed, but it's rare they leave without feeling calmer. That's because Boggs knows that in order for her communications students to succeed in school, the rest of their life needs to be in order, too.
"When you speak to her, she ensures that you are doing well, and if you are not, she creates a space for you to share about what is going on," says one advisee. "Her best and most admirable quality is how direct she is with her students," says another. "There is almost nothing more valuable than knowing that Wendy is going to be honest and upfront, because she genuinely cares and understands you and your situation.
Jason Gentry
Senior Academic Advisor, College of Liberal Arts
Jason Gentry makes sure to answer each and every one of his students' questions. And if he doesn't know the answer himself, he immediately finds out and reports back. But perhaps just as importantly, Gentry makes sure to deliver information with a smile on his face, going above and beyond to make sure he's not just helping his advisees feel prepared, but also feel like they are having fun.
Sometimes advising can feel like a complicated or stressful process. "His personality just makes the process of advising more pleasant than I ever thought it could be. It's not a hassle, you actually look forward to being able to go in and see him,"says one advisee. "Jason has always been very welcoming and extremely helpful," says another. "He is open and available at all times to answer even the smallest questions I may have."
Alexis George
Undergraduate Program Coordinator, Steve Hicks School of Social Work
Alexis George knows how important being flexible can be—both as a student and as an advisor—which is why she works to tackle each problem that comes to her with creativity and openness. 
Even for students who may feel like they have too much on their plate, George works with them to feel comfortable and set up for success. "Alexis has never failed to work around my crazy schedule," says one advisee. "She encourages me to go above and beyond."  
"I am a 22-year-old mother," says another, "and in times when I feel like nothing is falling into place academically, I have been able to count on Alexis to help me view things from a different perspective. WIthout fail she always finds a way to help me make things work."
Lovelys Powell
Senior Academic Program Coordinator, McCombs School of Business
Lovelys Powell makes sure to let students know that he sees them as people first. When a student was admitted to the hospital mid-semester Fall 2016 and had to withdraw her classes, staying admitted until the end of Spring 2017, Powell drove to San Antonio to where she had been transferred. Powell took the time to make sure she could get registered for the classes she needed for Fall 2017.
He is so genuine and is always prepared when you meet with him," one advisee says. "It is like he knows every question you're going to ask him before you ask it."
Another advisee calls him "always welcoming" and always "makes sure you are doing okay personally prior to speaking business. "He is a friend first, advisor second," another advisee says. "He really is looking out for our best interests as students."
Nikki Stinnette
Academic Advisor II, Cockrell School of Engineering
Advising students in high-pressure situations at the Cockrell School of Engineering, Nikki Stinnette's philosophy is to be as approachable as possible. 
"She is always warm," one advisee says. "She creates a safe and friendly environment and has a way of turning any situation around."
Stinnette also shows she really cares about student success. She spent hours with Integrated Circuits students making sure that they were prepared for the rest of their time in the Department of Electrical and Computer Engineering. She spoke about registration, scheduled meetings with outside groups to broaden the students' interests, and  invited several professors to talk to the students about study-abroad programs. 
One such student says she learned about classes she didn't even know existed. "She is truly an amazing person," the student says. 
Past Recipients
2017
Andreyez Alvarado
Jasmine-Rose Schmitt
Leticia Monsey
Megan Rovang
Holly Smith
2016
Christine Anderson, School of Undergraduate Studies
Doug Haake, Moody College of Communication
Yma Revuelta, Cockrell School of Engineering
Alma Jackie Salcedo, College of Liberal Arts
Michael Schmidt, College of Liberal Arts
2014
Julia Chinnock, School of Undergraduate Studies
Jonathan Pereira, Cockrell School of Engineering
Deborah Salzberg, Jackson School of Geosciences
Susan Somers, College of Liberal Arts
Mark-Anthony Zuniga, College of Fine Arts
2012
Jay A. Brown, College of Liberal Arts
Megan Conner, College of Liberal Arts
Thomas H. Griffith, College of Liberal Arts
Kristen Kessel, School of Social Work
Sarah Kitten, Cockrell School of Engineering