From stocking stuffers and weekend staycations to burnt-orange boots, the Alcalde pulled together a guide of what to give every Longhorn on your list. The best part? Nearly everything is alumni-made.
Custom Chain-stitch "Texas" Jacket
Gift some high-style threads this holiday season. With its vintage Western vibes, Austin-based Fort Lonesome offers handmade chain-stitch embroidery for clothing, pillows, patches, and more. For our first-ever gift guide, we asked Fort Lonesome to create a custom jacket that any Longhorn would die for.
Custom jacket work; starting at $1,500 at Fort Lonesome. Photograph by Matt Wright-Steel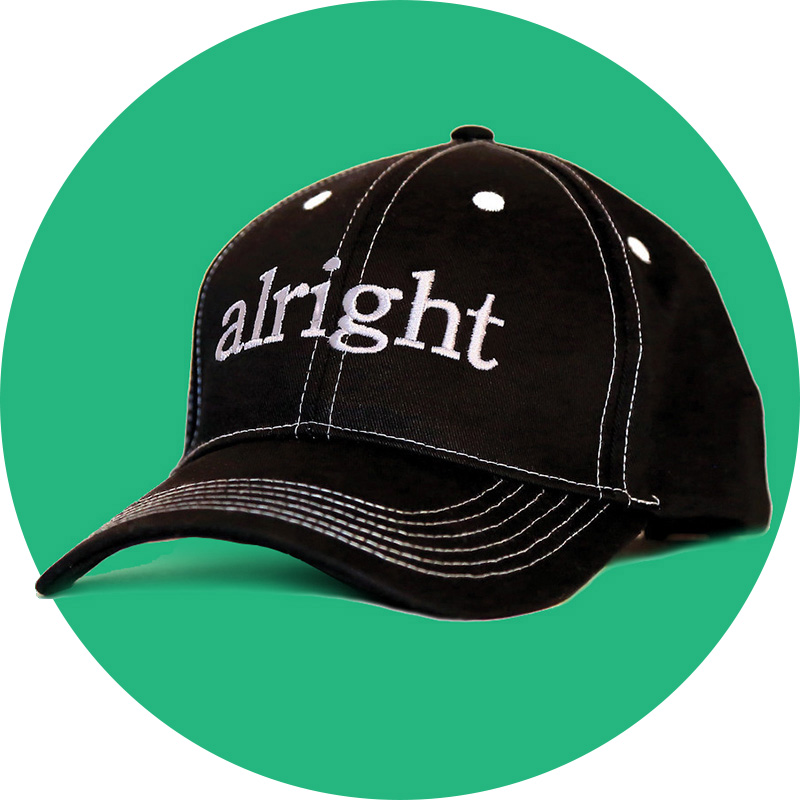 "Alright" Twill Cap
This cap, with its reference to the iconic Dazed and Confused quote, comes straight from Matthew McConaughey's, BS '93, Life Member, Distinguished Alumnus, own nonprofit organization, the Just Keep Livin' Foundation. Founded in 2008, proceeds from products on its site go toward implementing after-school fitness and wellness programs in 32 inner-city high schools.
"Alright" cap; $22 at Just Keep Livin' Foundation
Gold Texas necklace
After graduating from UT, Tessie Crow, BS '09, Life Member, saw a business opportunity and took gameday style to the next level with her shop, Longhorn Fashions. This "I Heart Texas" necklace is just one of many Texas-centric, Longhorn-spirited items that Crow has carefully curated for any gal who bleeds burnt orange.
"I Heart Texas" necklace; $42 at Longhorn Fashions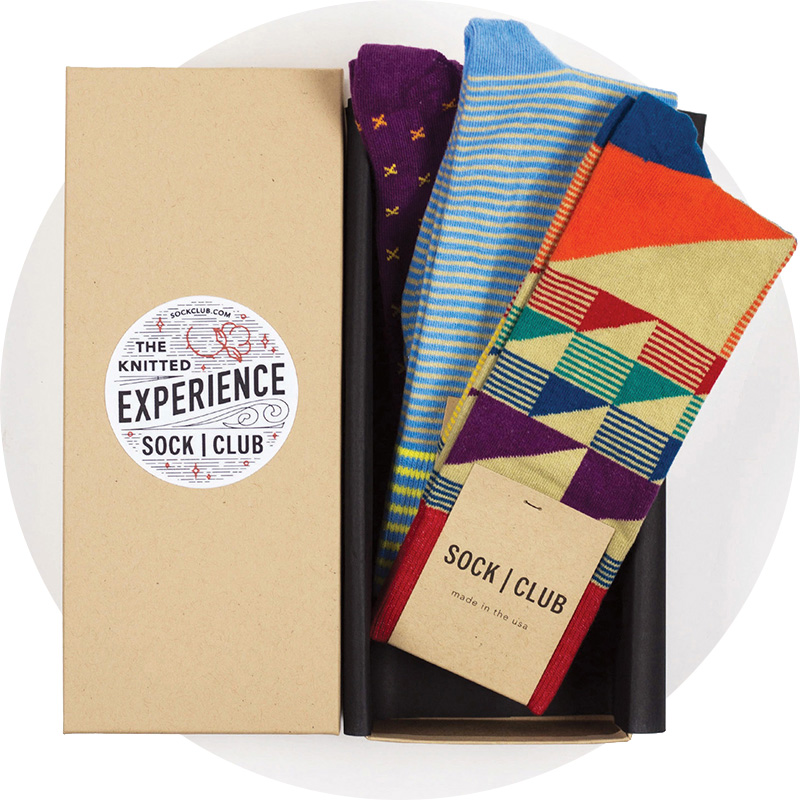 Sock Subscription
With an annual membership to Sock Club, a new pair of custom-designed socks will arrive on the doorstep each month. Founded by Noah Lee, MBA '16, and Dane Jensen, Sock Club has partnered with the UT student-run nonprofit Socks for the Sole, which provides socks and more to the homeless around Austin. Sock Club also donates 3,000 pairs of socks quarterly to the nonprofit Delivering Good to be distributed to those in need around the world. 
Annual membership; $132 at Sock Club
Sausage and Beer Socks
Banger's Sausage House & Beer Garden on Austin's Rainey Street, owned by Ben Siegel, BBA '05, Life Member, recently expanded its smokehouse. And, according to Siegel, made history by becoming Texas' first-ever dedicated whole-hog barbecue establishment. "Plus," Siegel says, "with 101 more draft lines, we'll have the largest draft system in the state of Texas with a total of 207 available beers." Help your non-Austin friends join the fun with a pair of classic knee-high sausage and beer socks. 
"Red & White Sausage" socks and "Red, White & Blue Beer" socks; $12 each at Banger's Sausage House & Beer Garden. Photograph by Matt Wright-Steel
Victor Emanuel Nature Tours
America's foremost bird watcher, Victor Emanuel, BA '62, has traveled to every continent. He takes around 10 trips a year to exotic locations where the ecosystem is rich with wildlife and bird-watching possibilities, like Madagascar and Peru. Tag along by booking an adventure through his tour company, VENT. 
Victor Emanuel Nature Tours; starting at $2,100 at VENT. Photograph by Matt Wright-Steel
Texas Vinyl
As part of the all-female DJ collective Chulita Vinyl Club, Xochi Solis, BFA '05, looks for vinyl that speaks to her Tex-Mex soul. From impassioned Tejano ballads to country slow dance songs, a few of her favorites bridge the gap between classic and modern, from Willie Nelson (her parents met at a Willie Nelson Fourth picnic in the 1970s), to Money Chicha (what Solis calls "Austin's take on Peruvian Chicha"). Photograph by Matt Wright-Steel
Here, she recommends five albums from Texas artists for this holiday season.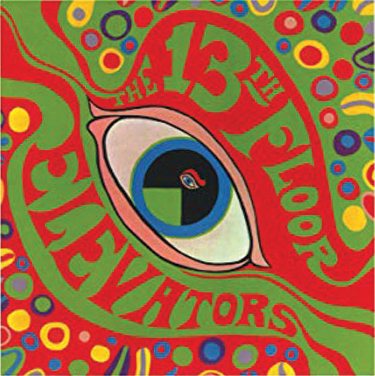 13th Floor Elevators
The Psychedelic Sounds of the 13th Floor Elevators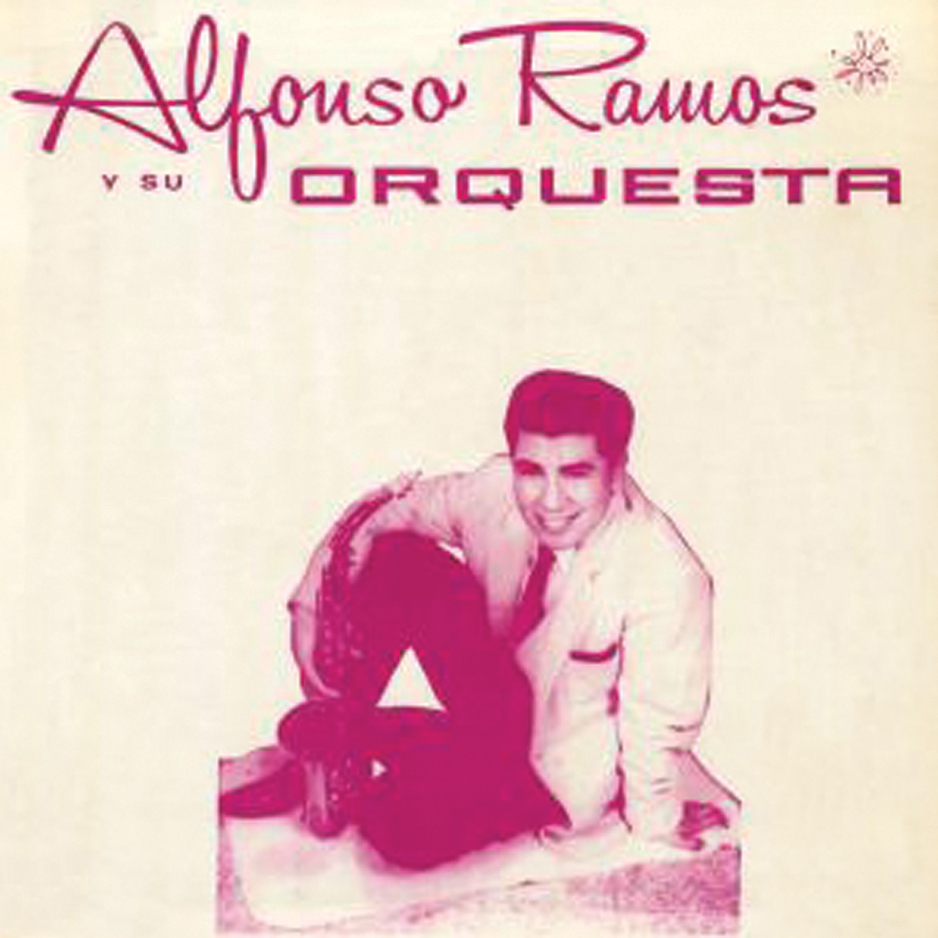 Alfonso Ramos y Su Orquesta
Alfonso Ramos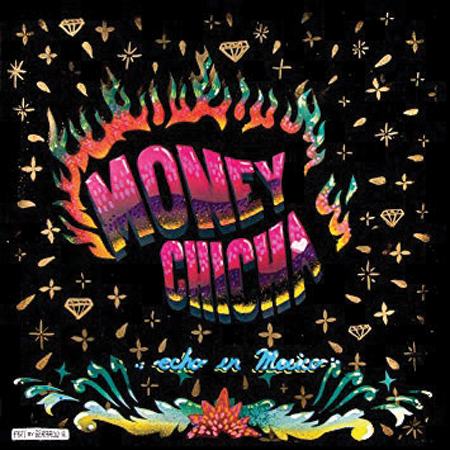 Money Chicha
Echo En Mexico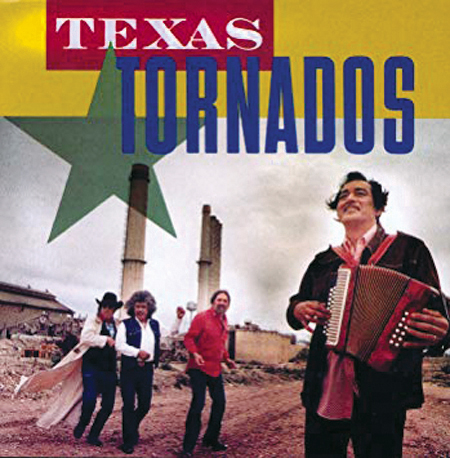 Texas Tornados
Texas Tornados
Willie Nelson
And Then I Wrote
Texas Barbecue
Ten years ago, celebrated Texas photographer Wyatt McSpadden released Texas BBQ, a look at the pitmasters smoking meat in the rural corners of the state. In the decade since, barbecue has experienced an urban renaissance, exemplified by the unprecedented success of the James Beard Award-winning Aaron Franklin's eponymous barbecue joint in Austin. In his follow-up, Texas BBQ: Small Town to Downtown, McSpadden again captures the famous brisket and sausage links in Lockhart and Llano, but makes room for the barbecue boom in Austin, Dallas, and Houston. With a foreword by Franklin and an essay by Texas Monthly Barbecue Editor Daniel Vaughn, Texas BBQ: Small Town to Downtown is the perfect coffee-table book for the meat-loving Texan in your life.
Texas BBQ: Small Town to Downtown; $39.95 at UT Press
As Far as You Can See, By Kenny Braun, BS '91, $45, UT Press; A Love Letter to Texas Women, By Sarah Bird, MA '76, $16.95, UT Press; The Wes Anderson Collection: Isle of Dogs; Contribution by Wes Anderson, BA '90; $35, Abrams Books; Make Your Bed, By William McRaven, BJ '77, Life Member, Distinguished Alumnus, $11.99, Grand Central Publishing
Y'all: The Definitive Guide to Being a Texan
With this book, you'll be giving more than just a good read—you'll be giving some of life's most important lessons. From explaining how to properly use "y'all" to what the parts of your boots are called to who Big Tex is, author and creator of clothing company Texas Humor (see the "Born & Braised in Texas" T-shirt, above) Jay B. Sauceda, '07, covers how to be the most Texan you can be.
Y'all: The Definitive Guide to Being a Texan, $20. Texas Humor; txhumor.com
Bob Wade Prints
It's likely that you've seen a Bob Wade, BFA '66, sculpture and not known it. He's the man behind those giant boots in front of the North Star Mall in San Antonio; the oversized New Orleans Saints helmet atop Shoal Creek Saloon in Austin; and the longhorn steer horns that loom inside the Etter-Harbin Alumni Center. A true Texas artist who often goes by the name Daddy-O, Wade's work is all bright colors and Texana. Head to his online shop and you'll find his posters and blown-up, limited-edition ink jet prints featuring subjects like rodeo stars, cowgirls, and revolutionaries like Pancho Villa.
"WESTAF 20th Anniversary" 24" x 30" poster; $50 at bobwade.com
Student-created Artwork
Erik Culver, BS, BFA '08, MBA '15, recognized the need for something like Art Start Art after graduating with a fine arts degree and tons of unsold work. "I didn't know how to sell it, I didn't know how to price it, I didn't know how to find a market for the work I'd created—so I felt pretty stuck," Culver says. He solved the problem with an old high school classmate, Alok Marwaha, MBA '15, when they both ended up in business school in 2013. The pair co-founded Art Start Art, a website that sells artwork by students from 14 different universities, including UT.
"It's really exciting because we took an idea, and now students are creating work that really is going out and living on somebody's wall or in somebody's office across the United States," Culver says.
Students at the involved universities can register for free and receive guidance and tutorials on how to package, price, and market their work, which is only available on the site for about a month, allowing flexibility to the artists as well as a constant stream of new art for buyers.
"We feel like if these students are spending four years refining their craft, making this excellent work, it's really important that they specifically get support infrastructure designed for them to help them get their work out there," Culver says.
Various mediums of art, from photographs and paintings to sculptures and sketches, are available on the website, where you can browse the works of young Longhorn artists and find the perfect one-of-a-kind piece for whomever you're shopping for. You'll not only be supporting the artist, but also future students—a portion of each sale is donated to the fine arts program the student belongs to as a way to continue cultivating creativity and original artwork.
Various prices. Art Start Art; artstartart.com